If you're looking for a new furry addition to your household, mixed-breed dogs are worth considering! These unique, lovable companions offer a wide range of appearances, personalities, and potential health benefits.
While you can buy mixed-breed dogs, it's better if you adopt. Adopting a mixed-breed dog from a shelter or rescue organization is a rewarding and responsible choice. Dog adoption does not only let you provide a loving home for a deserving animal in need, but you're also supporting the mission to reduce pet overpopulation and alleviate the burden on shelters.
Read on and let's explore popular mixed-breed dogs. We'll also discuss how to find the best match for your lifestyle.
Factors to Consider When Choosing a Mixed-Breed Dog
When selecting the right mixed-breed dog, it's crucial to consider the following factors:
Size and Space Requirements: Make sure the dog will comfortably fit in your living space, both as a puppy and a full-grown adult.
Exercise and Energy Levels: Choose a dog with energy levels that align with your lifestyle and activity preferences.
Grooming and Maintenance Needs: Consider how much time and effort you are willing to dedicate to proper grooming and upkeep.
Temperament and Socialization: Think about how your dog will interact with your family, friends, and other pets.
Health Considerations: Be aware of potential breed-specific health issues and consult with a veterinarian to better understand the dog's needs.
Popular Mixed-Breed Dogs and Their Unique Characteristics
Let's delve into some popular mixed-breed dogs and their distinctive traits and requirements:
Labradoodle (Labrador Retriever and Poodle)
According to this guide on 7 Things to Know Before Buying a Labradoodle – Animalso.com,
Labradoodles are smart, sweet, and playful.
Labradoodles can even be workout companions. Labradoodles need mental stimulation and daily exercise to keep them content. Plus, they have a long lifespan, which can be 12 to 16 years.
Reading Suggestion: Top 3 Types of Labrador
Goldendoodle (Golden Retriever and Poodle)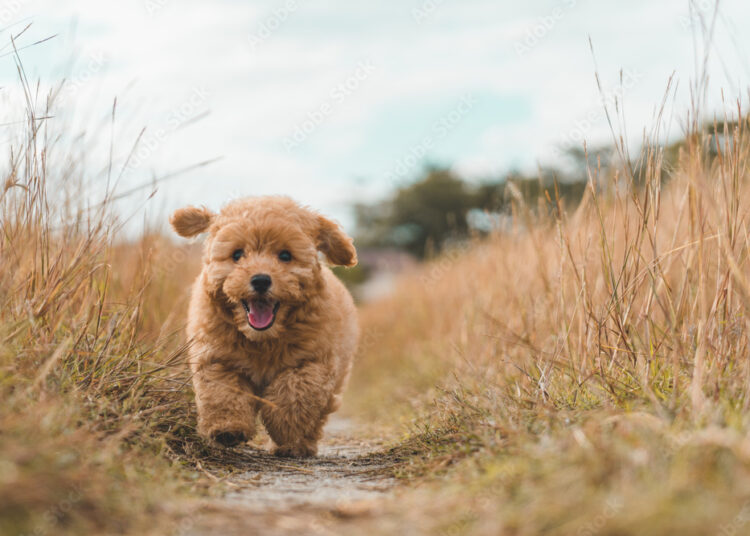 These dogs have a reputation for being gentle, affectionate, and good with children and other pets. They thrive in active households, where they can participate in various activities, from hiking to playing fetch. Their wavy to curly coats need routine brushing to prevent matting and the occasional trim.
Cockapoo (Cocker Spaniel and Poodle)
Spirited, friendly, and easy to train, cockapoos are excellent companions for first-time dog owners. They enjoy interactive games and moderate exercise. Their coat type can vary but generally falls somewhere between the Poodle's curls and the Cocker Spaniel's silky waves, requiring different grooming approaches based on the individual dog's coat.
Maltipoo (Maltese and Poodle)
They are affectionate, adaptable, and well-suited for apartment living. These small dogs are sensitive to extreme temperatures, so it's essential to ensure they're comfortable during hot or cold weather.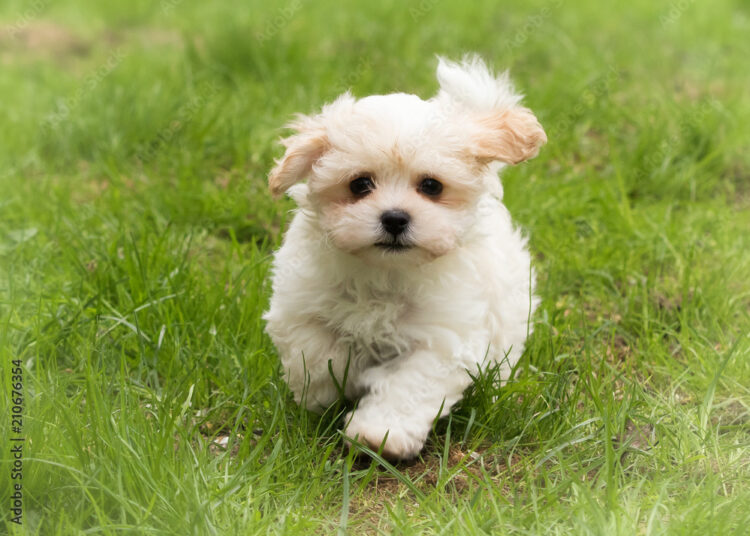 Puggle (Pug and Beagle)
One of the many types of beagles, puggles have a playful, loving nature and moderate exercise needs. They enjoy daily walks and play sessions to keep them engaged. As both Pug and Beagle breeds are prone to obesity, it's crucial to monitor their diet and provide appropriate portions to maintain a healthy weight.
Schnoodle (Schnauzer and Poodle)
These dogs are intelligent, loyal, and easy to train, making them ideal for various dog sports, such as agility or obedience competitions. Their coats can be wiry, like a Schnauzer, or curly, like a Poodle, and may require different grooming techniques depending on the coat type.
Yorkipoo (Yorkshire Terrier and Poodle)
These small, spirited dogs are well-suited for urban living. Yorkipoos are known for their agility and love for play, and they thrive with short bursts of exercise throughout the day. They have silky, wavy coats that may require more frequent trims than other Poodle mixes.
Chiweenie (Chihuahua and Dachshund)
Small, loyal, and moderately active, they are suitable for various living situations. These dogs have a strong prey drive, so it's important to provide them with toys and games to satisfy their natural instincts.
Beabull (Beagle and Bulldog)
Beabulls are affectionate, easygoing, and good with children. They benefit from regular exercise and mental stimulation to prevent boredom. Beabulls may inherit the Bulldog's wrinkles, which require cleaning to prevent skin infections.
Bordernese (Border Collie and Bernese Mountain Dog)
This mix combines the intelligence, energy, and herding instincts of the Border Collie with the gentle, loyal nature of the Bernese Mountain Dog. They are well-suited for active families and enjoy participating in activities like hiking and dog sports.
Irish Wolfhound Mix (Wolfhound and Giant Schnauzer)
The Irish wolfhound mix further subdivides into several types — with each type, having its specific traits. But generally, it's safe to say all of them have tall and slender physiques. They appear light and elegant but possess significant weight.
This means these dogs are quite powerful despite their delicate looks. In terms of personality, Irish wolfhound mixes are friendly, curious, intelligent, and protective. They are best suited for outdoor spaces or large houses.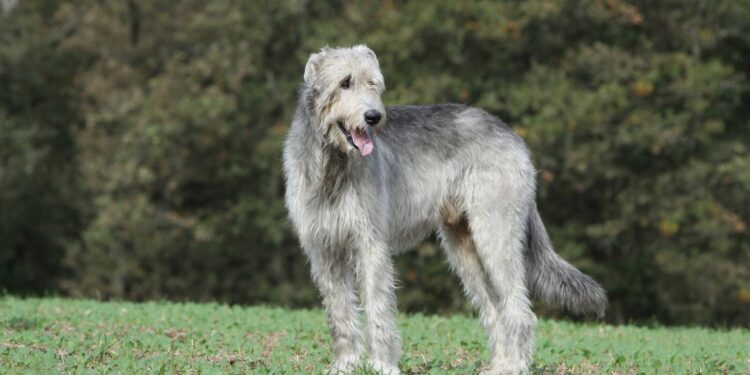 Conclusion
Finding the perfect mixed-breed dog for your lifestyle is essential to cultivating a happy, harmonious relationship with your furry friend. With a wide variety of mixed-breed dogs available, each boasting unique traits and characteristics, there is a perfect companion out there for everyone.
Explore other mixed dog breeds