If you're a dog lover, then you certainly won't mind having a dog at your house. Dogs come in both mixed and pure breeds and it's up to the person to choose from them. 
One such breed is known as Pitbull Corgi Mix, which is bred from the American Pitbull Terrier and Welsh Corgi. If you're planning on getting a Pitbull Corgi Mix, then here is everything that you need to know about it. 
Why Should You Get a Pitbull Corgi Mix?
If you're looking for Pitbull Corgi Mix for adoption, then here are a few reasons that would encourage you to do it. 
They Have Extreme Protective Instincts
Don't worry if your Corgi Mix is not behaving well with guests or strangers because they are very protective. All it takes is some training to see the real side of these dogs, which is extremely playful and friendly. These dogs will guard you and your family with their life at stake. So, intruders have no chance to harm you!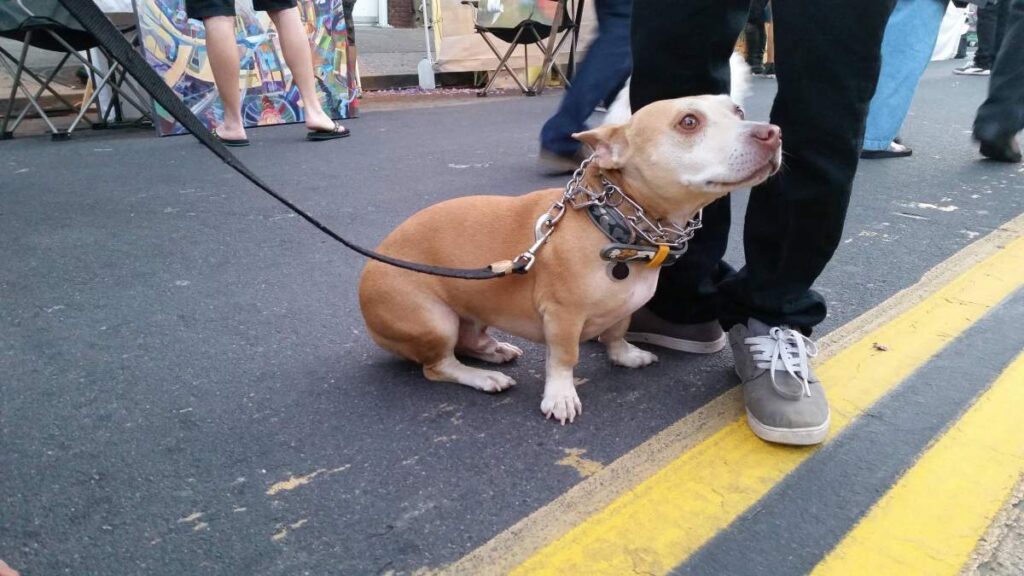 They Get Along With Other Pets Very Quickly
Remember that these dogs have a high prey drive, so there is a constant need for socialization and training. Once they have reached a certain level, Corgi owners won't have to worry about their dogs mixing up with other pets. They are very friendly and playful mate that loves to bind with other pets. 
They Are Affectionate Animals
These hybrid dogs are best known for their cheerful and fun nature along with their affection for their owners. A Corgi Mix loves to stay with family and have a wonderful time playing with its owner. They love to be the center of attention, so be ready to get entertained by them at all times! 
Why You Should Not Get a Pitbull Corgi Mix?
Although they are great dogs, here are a few reasons why you should think twice before getting them as your pet. 
There Is A High Risk Of Crossing Breeds
The offspring of these dogs can have certain health conditions due to cross-breeding. It's important to check the parents' lineage of both Pitbull and Corgi to avoid any problems in the future. 
Reading Suggestion: Pitbull Dachshund Mix – All You Need to Know About Pitbull Dachshund Mix Dog
They Are Non-Hypoallergenic
This breed is widely known for being a hypoallergenic dog. These dogs can have an allergic reaction to the owners, so be ready to face some resistance. Apart from it, they shed a lot and are very high maintenance. If you're not ready to take this kind of responsibility, then don't choose these dogs. 
They Require Constant Training
These dogs are hard to train because of their intelligence, which is why there is a need for an alpha owner from the start. The owner is responsible for training Corgi Mix from their early childhood and also takes care of them. They are not the kind of dogs that are tied outside of the house, you have to train them from the start. 
Pitbull Corgi Mix Personality
and Appearance Traits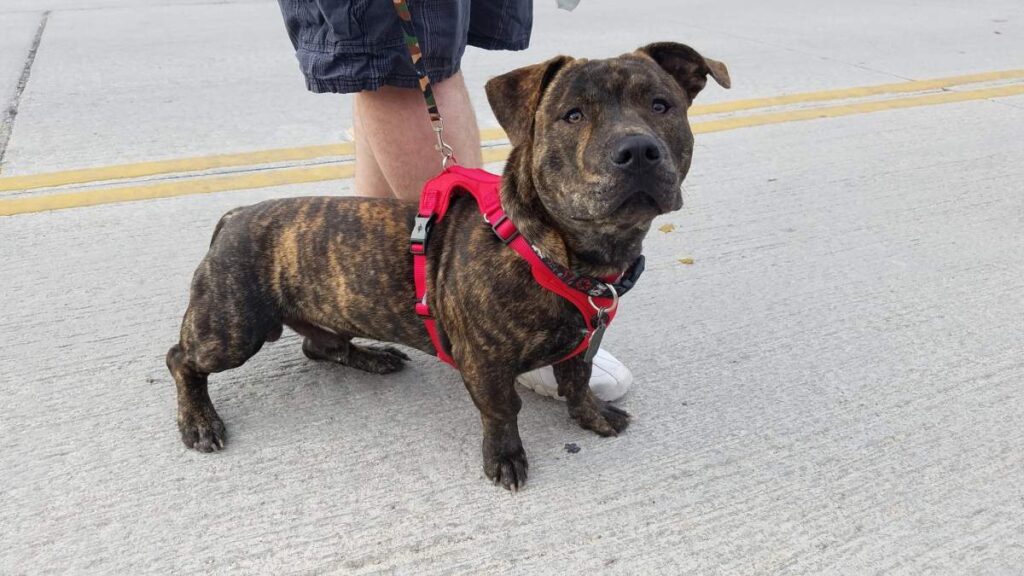 These dogs have straight legs, muscular bodies, and powerful paws. If you dread cleaning dog shedding, then you might be relieved by the fact that they shed moderately. 
This dog breed is kids and new-owners-friendly, so you won't have any trouble having them at home. Know that they are not hypo-allergenic, so they can get allergic to their owners as well. 
If you're worried about the Pitbull character of these dogs, then remember that they have a strong prey drive. However, these dogs are protective, strong-willed, friendly, obedient, goofy, playful, and eager to please. 
Mostly, these dogs have a life expectancy of 12-15 years. These dogs come in medium to large sizes, so get one of your likings. 
Reading Suggestion: Long Haired Akita
Pitbull Corgi Mix Grooming
– A Guide 
These dogs are not hypoallergenic, which is why the biggest issue is that they shed regularly. Corgi Mix owners need to brush their dogs daily with a pin or slicker brush to keep them clean. 
It's important to use hypoallergenic shampoo for your dog to avoid causing any problems for sensitive skin. Apart from it, the owner needs to brush the Corgi Mix's teeth at least three times a day. 
If you're new to having a Corgi Mix at your house, then here is what you need to have on your shelves at all times. 
Non-hypoallergenic Shampoo and Conditioner

Detangling Spray and Comb

Slicker Brush

Scissors

Grooming Wipes

Microfiber Towel

Nail Clippers
Related: Panther Black Pitbull
Pitbull Corgi Mix Puppy
A Pitbull Corgi mix puppy can inherit a combination of physical and behavioral traits from both parent breeds. In terms of weight and size, this mix breed can vary depending on the size of the Corgi and Pitbull parents.
Typically, a Corgi Pit can weigh between 25-50 pounds and stand around 12-18 inches tall at the shoulder.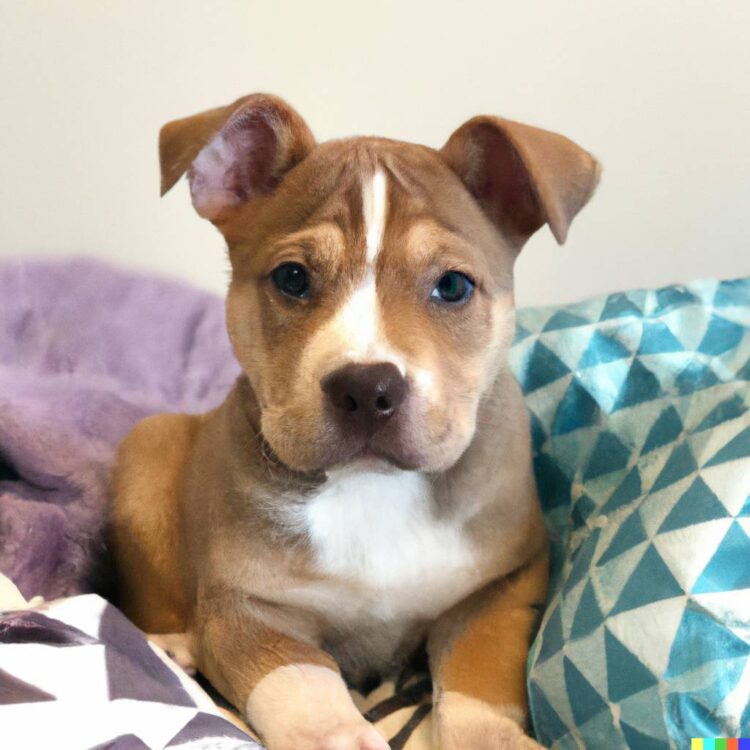 Health Problems in Pitbull Corgi Mix
Since they are a mixed breed, therefore, Pitbull Corgi Mix can have several health problems. Some of them are:
Allergies
When exposed to foreign substances, Pitbull Corgi Mix can suffer from food allergies, skin allergies, and environmental allergens. Their immune system might react to certain allergens, so be prepared for it. Don't forget to check Pitbull Corgi Mix food requirements.
Epilepsy
Episodic seizures are common in epilepsy. Changes in the brain can lead to changes in a dog's movement. Although it's uncommon in dogs, Pitbull Corgi Mix can still have it in them due to cross-breeding.
Bloat
Bloating seems normal, but it can lead to heart diseases, stomach illness, and obesity. It can be caused due to over-eating or improper diet, so make sure to avoid these triggers.
Reading Suggestion: What is a Parti Yorkie? and What is Parti Yorkie lifespan?
Sensitive Skin
Bathing your dog with non-hypoallergenic products can make their skin sensitive. It can cause dogs to violently scratch themselves and cause injuries.
Hip Dysplasia
Large breeds can normally have this skeletal problem where they have painful friction in jip joints. This condition can turn into a lifetime problem leading to complete deterioration of the hip joint. 
Frequently Asked Questions (FAQs)
How to train a Pitbull Corgi Mix?
One of the most important things about training Pitbull Corgi Mix is to start their training from the beginning. Since they are mentally strong and independent dogs; therefore, they need an alpha male to be strict with them.
You can join puppy training classes for Pitbull Corgi Mix training to get these dogs to socialize with other pets to reduce their high prey drive. Make them engage in hiding and seek, obedience training, and agility to mentally stimulate them. Also, they need constant socialization throughout their lives. 
Do Pitbulls Shed A Lot?
Pitbulls shed a lot as compared to other single-coated breeds. However, they have short coats so they are easy to maintain and don't require much grooming. 
What Is The Average Life Of A Corgi Pitbull Mix?
The life expectancy of a Corgi Pitbull Mix is 13-15 years. 
Where to Find a Corgi Pitbull Mix for Adoption?
To find a Corgi Pitbull mix for adoption, you can start by checking with local animal shelters or rescue organizations that specialize in mixed breed dogs. You can also try searching online through websites such as Petfinder or Adopt-a-Pet. Another option is to check with breed-specific rescues that may occasionally have Corgi Pitbull mixes available for adoption.
Other on other breeds