Being a pet dog parent is not easy. It requires constant effort to keep your canine friend fit. Obesity among dogs has turned into an epidemic in the US, with 50% of cats and dogs going through it. Several other issues, such as anxiety, have become common among pets.
So what is the solution? How can you keep your dogs fit with some easy tricks? Well, a healthy diet and exercise is the key. This article incorporates various easy training and food to keep them healthy.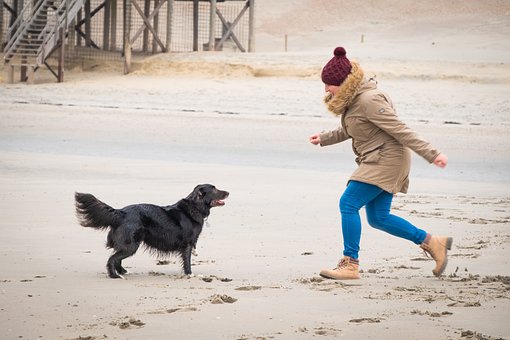 Tips to Keep Your Dog Fit
Here are some simple training and tricks that can drastically affect the well-being of your dog.
Puppy Push-Ups
Do not go by the name! The name suggests that this is only for puppies, but it is a muscle builder and warm-up for dogs of all ages. It offers the additional advantage of smoothing obedience habits. A push-up includes shifting from a sitting position to a down position and repeating the same thing.
If your dog has become well-trained with this, level up by teaching your canine friend to stand on cue. You can do this by the lure and reward method. In this method, place your dog's favorite treat in front of its nose. After that, move the treat forward. It will attract your dog into a standing position. Now, if your dog begins understanding these three positions (down, stand, and sit), combine all these positions and make a complex puppy push up for your dog.
Reading Suggestion: Pitbull Corgi Mix – An American Pitbull Terrier and Welsh Corgi Breed
Stretching Exercises
Stretching is good for warming up before work-out and cooling down after it. Moreover, it keeps your dog limber. The easiest way of doing it is by appreciating your dog's natural stretches. The question is, in what ways can someone incorporate stretching in their dog's life, and how would dogs understand it?
The moment you see your dog stretching, such as after a nap stretch, mark it, praise them, and offer them a treat/reward. Soon, your dog will perform the actions to earn praise and treats. Then you can incorporate verbal cues. With time, ask your dog to perform stretching during their exercise sessions.
Another way to include stretching is the target stick. The trick is the same, that is to lure your dog. However, here you have to use a target stick, a dowel rod with one end colored. Take this stick near your dog. It will automatically bring the nose near to the stick ( in the hope to smell it).
If not, you can train them to do that. Once your dog touches the stick, reward them. Once your dog begins touching the rod for treats, you can lure them into various stretching positions with the stick. For instance, put the stick near the shoulders for side stretches.
Incorporate CBD Gummies
You might have heard of CBD before. Harvard Medical School notes, "While CBD is an essential component of medical marijuana, it is derived directly from the hemp plant, which is a cousin of the marijuana plant. While CBD is a component of marijuana (one of the hundreds), by itself, it does not cause a 'high".
Moreover, the World Health Organization reports, "In humans, CBD exhibits no effects indicative of any abuse or dependence potential. To date, there is no evidence of public health-related problems associated with the use of pure CBD."
However, CBD is not only for humans. Various anecdotal evidence shows that it might also benefit pets. A survey of 2131 participants organized in June 2020 by the VIN News Service reported that almost 63% of veterinarians had questions regarding CBD oils once or more.
So, are CBD gummies for anxiety, insomnia, or other issues helpful? Well, anecdotal evidence and some studies say yes. Founder and CEO of Wiggles.in., Anushka Iyer said, "If given orally, CBD Oil helps to relieve anxiety and stress in pets, aids digestive problems, combats nausea, treats chronic pain, has tumor-shrinking properties when it comes to cancer in pets and reduces the harmful and severe effects of radiation,"
She adds, "When applied topically it has anti-inflammatory properties, reduces osteoarthritic pain and lubricates joints in senior pets, soothes skin rashes, loosens sore muscles, maintains healthy skin, aids in the natural healing process and keeps skin moisturized & hydrated in pets.
CBD oil reduces pain and inflammation in joints for pets affected with hip dysplasia and aids mobility". So, you might keep CBD gummies for anxiety as an option for your furry partner's fitness.
Feed Less for Easy Training
If you think that your dog is getting plumpy or acts lethargic, you might decrease their diet. If your dog is at a growing age, you might provide it with the diet recommended on food packaging. However, once they turn 1, your pet does not require those extra calories.
You can reduce their diet by 15% less than the recommended ones. A study suggests that providing your dog with a 25% less diet can increase their lifespan, extending it by 1.8 years. Also, carefully decide the feeding amounts. Every dog food has a unique recommendation according to your dog's weight and size. Sometimes, the range is mentioned, such as ½ to 1 cup per 15 pounds. Now, these might create a considerable difference in meal size.
It is better to consult a vet and ensure that your dog gets the required diet in such situations.
Balance Exercises
Training your dog for balancing on different surfaces increases body awareness and builds their muscles. Begin with a steady surface. Ask your dog to stand on it with all four paws. Remember, your goal is achieving balance and not height.
Reading Suggestion: Pitbull Bulldog Mix Complete Facts 
Pick those objects that require effort and balance—for instance, small cushions for small dogs and oversized pillows for large ones. If the surface is unsteady, your dog has to put effort into maintaining balance on it. Until your canine partner learns to balance, you can give them two objects and ask them to balance front and hind paws on separate objects. It will help them a lot.
So, these are the tips to keep your dog fit with some easy training exercises.
Conclusion
Keeping your dog fit is not a tough job. However, it requires consistency. If you do not have time to incorporate all tricks, begin with one tip. Gradually, make efforts and add all of them.