Yorkshire Terriers generally have coats of various colors, but some are more common than others. One type is the Parti Yorkie.
A dog with white fur and black and tan is called the Parti because it has two colors instead of one.
This breed can be very active and energetic, and they love to play fetch and run around outside. They are also brilliant dogs that learn quickly and bond with people. Yorkshire terriers are great at playing tug-of-war, and they enjoy games such as hide-and-seek and tag.
What is a Parti Yorkie?
A Parti Yorkie is an adorable little dog with white fur and black and tan markings. These dogs have a unique look that makes them stand out in a crowd. Their coat is parti, which means their body is divided into two sections: the front half is white, and the back half is black and tan.
Parti Yorkies can come in different sizes, but most weigh 10 and 15 pounds.
A parti pattern goes from head to tail, so it looks like there are three parts to the coat: the front, back, and sides. The first section is the most noticeable, but all three sections of this breed's coat are fluffy and soft.
What is The Parti Yorkie Lifespan?
A Parti Yorkie lifespan varies depending on how much activity they get throughout life. Some puppies grow up to live for 12 years, while others only reach eight. Parti Yorkies who get plenty of exercise tend to stay healthier longer.
A Parti Yorkie's life expectancy is 12-15 years.
How to Get A Parti Yorkie For Sale
There are many ways to buy a Parti Yorkie. You can go through a breeder, find one online, or even adopt one. If you want to purchase a puppy, then you should take your time finding the right one. A Parti Yorkie for sale needs to meet specific requirements before you consider buying them.
Parti Yorkie For Sale
The dog must be healthy and not have any genetic diseases. The dog should come from a reputable source. You also need to make sure that the pup is socialized with other dogs and people.
Reading Suggestion: Pitbull Corgi Mix – An American Pitbull Terrier and Welsh Corgi Breed
What To Look For in Parti Yorkie Breeders
When choosing the best one from the Parti Yorkie breeders, it's essential to research the person you're considering. Ask about their breeding program and if the AKC licenses them. Also, ask about the health records of previous litters and how long they have been breeding these dogs. There are several questions to ask a potential breeder:
Do you have pictures of past litters?
Does the AKC license you?
Is your facility clean and well-maintained?
How often do you update your health records?
How long have you had this kennel?
Should You Go For White Yorkie Puppies?
Parti Yorkie Breeders
White Yorkies are a popular choice for a parti-colored dog. However, these dogs are not always available. If you want to get a white Yorkie puppy, you should know that it may take some time to find one. Many people choose not to wait for a white dog to become available, so they buy a parti Yorkie instead.
If you want a white Yorkie, you should check with your local shelter or rescue group to see if they have any white puppies available. You might also try looking online for someone selling a purebred white Yorkie.
Why Purchase A Parti Yorkie Full Grown?
If you decide to get a Parti Yorkie as an adult, you should visit a breeder to see if they have any litters. Even though these dogs are intelligent and fun to play with, they are still puppies.
Parti Yorkie full grown can be very playful, so it's important to watch them closely. Make sure that you are comfortable around them before bringing them home. It's best to keep them inside when it rains and not let them sleep near the fireplace.
Parti Yorkie Full Grown
Reading Suggestion: Long Haired Akita Dogs a Rare Breed
How Beautiful Parti Yorkie Puppies are?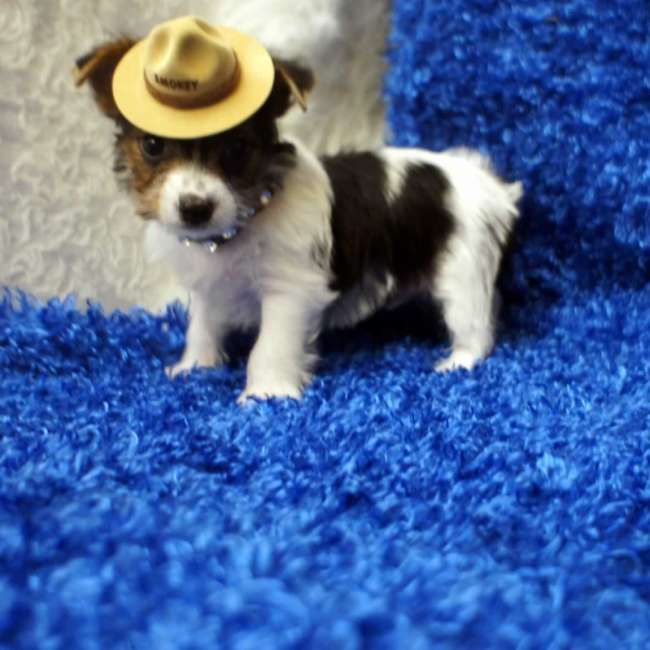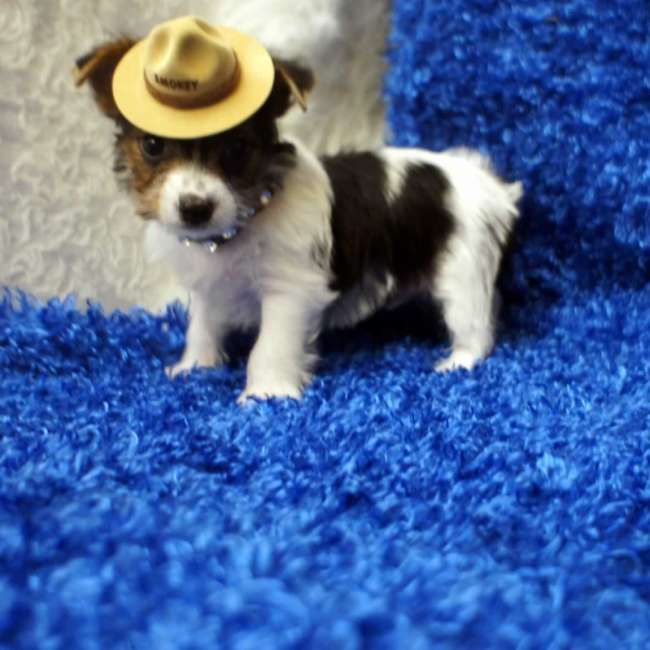 Frequently Asked Questions
Why Are Yorkies So Expensive?
Yorkies are considered a premium breed, and they are costly to buy. They are small and require a lot of attention, so they are not ideal for families with young children. Because of their high price, many people choose to raise their Yorkies.
Reading Suggestion: Micro Bully: Tiny Dog, Big Attitude
How Much Does a Partie Yorkie Cost?
A Parti Yorkie costs anywhere from $300 to $500, depending on the color. A white Parti Yorkie can cost up to $400.
The average parti yorkie price for a full-grown dog is between $200 and $250.
How Big Do Parti Yorkies Get?
Most Parti Yorkies are between 10 and 15 pounds, but some are smaller. The smallest Parti Yorkie weighs about 5 pounds.
Are Parti Yorkies Hypoallergenic?
Yes, Parti Yorkies are hypoallergenic. This means that they are less likely to cause allergies in people.
Do Parti Yorkies Change Color?
No, Parti Yorkies do not change color. They can be either solid or spotted. Their coat is parti, which means that they have two colors instead of one. The first color is white, and the second color is black and tan.
Do Parti Yorkies Shed?
Yes, Parti Yorkies shed. Their coats are made of very fine hair and fall out naturally. Most of the time, it will be replaced within a week.
How Long Do Yorkies Live?
Parti Yorkies live between 8 and 12 years. They are bright and love to play, so they are usually pretty active.
What is the Difference Between a Biewer and Parti Yorkie?
Biewers are a type of Yorkshire Terrier. The term biewer comes from the German word biewer. It means "two-colored." Biewers are similar to Parti Yorkies, but they have a different pattern. Their coats are white with black and tan markings. They are smaller than Parti Yorkies and weigh between 3 and 5 pounds.
Is a Parti Yorkie rare?
Parti Yorkies are purebred. when two Yorkshire Terriers breeding a Part Yorkie. Parti Yorkie is a rare breed but chocolate Yorkies are very rare.
What breeds make a Parti Yorkie?
Parti Yorkies are purebred Yorkshire Terriers. They are not mixed with any other breeds.
Are Parti Yorkies easy to train?
Parti Yorkies are not the easiest breed to train. Read our blog to know the easiest dog breeds to train.
What are the signs of a Yorkie dying?
Loss of appetite.
No longer drinking water.
Lack of desire to move or a lack of enjoyment in things they once enjoyed.
Extreme fatigue.
Loss of coordination.
Muscle twitching.
Vomiting or incontinence.
Confusion.
Can Yorkies walk in the snow?
Parti Yorkies can walk in the snow but you should buy them a doggie coat for ease in walking on the snow.
How much does a Parti Yorkie weigh?
Newborn Parti Yorkies weigh only 5 ounces.
Adult Parti Yorkies weights between 2-7 pounds.
Final Words
The Parti Yorkie is a unique breed of dog. It has two colors instead of just one. These dogs are intelligent, energetic, and playful. They love to play with toys and fetch. These dogs are friendly and loyal companions. They are also very smart and easy to train. If you are interested in adopting a Parti Yorkie, then you should visit a breeder or animal shelter to find one.
If you are going to buy a Parti Yorkie, you should make sure that it meets all of the requirements listed above. If you are looking for a new puppy, you should spend some time researching breeders and shelters to find the right one.
Have any other questions about this breed? Ask through the comment section. For more interesting information about pets and animals, keep reading the pet rescue blog.