A designer dog is a common dog type these days. Not long ago, people only knew about specific dog breeds. But just a few years ago, people have known designer dogs a lot. A designer dog is a term that refers to a dog that results from two different dogs.
In other words, two different dogs mate together and produce another dog type. This is the simplest definition of a designer dog. Such a dog holds the traits of both the parent dogs. For example, if one dog has an aggressive nature and the other has intelligence.
The resulting dog will contain intelligence as well as aggressiveness. A German Shepherd Poodle Mix or German Doodle is a designer dog type.
This designer dog results from a German Shepherd and a Poodle dog. If you observe such dogs closely, they contain traits and resemble both the parent dogs.
Such a dog is common in the US, however. In addition, this dog possesses some great qualities which will be under discussion. Moreover, the cost to accommodate such a dog, as well as other features, will be under discussion too.
Poodle Mixed with German Shepherd
Let us begin by understanding what a German Shepherd and Poodle Mix dog is. It is evident from the name that such a dog results from the mating of two such dogs. Thus, as a result, the resulting dog gains characteristics of both the parent dogs.
A German Shepherd, as the name suggests, has roots in Germany. This dog is widely known for being a polite home dog which many people love to adopt. The brown and black color pattern is common for such dogs. Among their salient features, it is their trait to help security agencies. Their power to smell a product is second to none.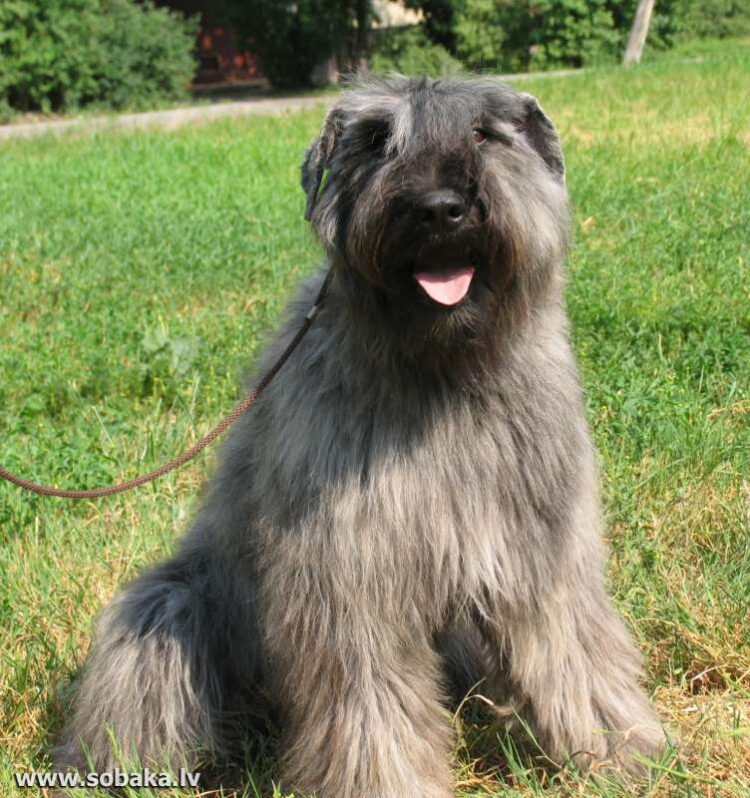 A Poodle is a versatile dog that possesses numerous positive traits. It has a lot of names such as Pudel in German. However, their main classification is not from the name but their size. Standard, Medium, Miniature, and Toy Poodle are some of their classification names. Intelligence, calmness, and loveable define the traits of these dogs.
Thus, in short, a Poodle mixed with a German Shepherd is a domestic dog possessing valuable intelligence and special traits. And their breeding is common in the US and other parts of the world too.
Reading Suggestion: Black and White Maltipoo 
Why You Should Get a German Shepherd Poodle Mix
A designer dog might look awkward or unimaginable. But these dogs possess great traits which make them a priority. In general, people love to own a unique pet. But why do you need to spend thousands of bucks on wild and unique animals? Whereas you can easily purchase a good designer dog. A designer dog is bred for the same purpose that is to provide you with a unique pet. This dog offers you a great combination of characteristics.
Intelligence
This trait is sometimes overlooked by many pet owners. All they care about is bringing their favorite pet into the household. But intelligence is a great trait if available in a pet. This helps your pet to understand the basic right and wrong work. Moreover, it helps your pet to follow your commands and learn quickly. A Shepherd Doodle possesses great intelligence nonetheless.
Easy Training
With intelligence comes the easy training trait. An intelligent dog can understand your actions, behavior, and respond in the best manner. A dog that is easy to train will offer you peace of mind and relaxation too. It can be tiring if your dog is a naughty one. Naughty dogs tend to trouble their owners. But this designer dog is not one of them.
Watchdog
A German Shepherd Doodle Mix dog is a great watchdog too. Although these dogs possess lovable nature, yet their intelligence comes in handy. These dogs love their owners but do not attack and become aggressive to an outsider. However, they remain watchful of the outsider's activities to provide instant help to their owner.
A Service Dog
One of the best traits these dogs possess is their ability to help law enforcement agencies. This trait comes from the German Shepherd, which is known for use as a sniffing dog. Their ability to smell for distinct products makes them ideal for use as a service dog as well as a home dog.
Family Dog
The best feature of this dog is its calm and gentle nature. The loving characteristic makes the German Doodle a great family dog. Their body is not scary rather funny. Mainly, their body resembles that of a Poodle dog. And all the gentle traits that this designer dog possesses come from the Poodle dog.
Why You Should Not Get a German Shepherd Poodle Mix
Where there are benefits, there are negative points as well. Similarly, the German Shepherd Poodle Mix dog has some negative characteristics too.
Activity Prone
A Shepherd Doodle loves to train, exercise, and plan out their day in the best manner. These designer dogs love to indulge in physical activities a lot. Thus, if you leave them alone in the house or do not give them due attention, they will react. And this reaction will be in the form of tricks and mischievous activities.
Allergy Prone
Such designer dogs do not possess resistance to medical issues such as allergies. However, this feature is regular in the case of designer dogs. This is because such dogs result from two unlike dog types and thus complications arise. One of the common allergies that affect them is high shedding.
Early to Train
Just like going early to bed is favorable, similarly training this designer dog early is necessary. This is the traitor requirement which many new owners do not favor or know. And this results in their pet growing in the wrong way which results in complicated behavior.
German Shepherd Poodle Mix Appearance
Whenever you consider or discuss a designer dog, always consider some basic information. That is, a designer dog always resembles both of its parents in its appearance. For example, a newborn baby possesses the qualities as well as looks of the mother and father alike. Similarly, a new breed of dog will show similar appearance traits.
The following designer dog results from German Shepherd and Poodle dog. Thus, it will show the physical traits of both the parent dogs.
This dog resembles a Poodle dog in general from the appearance
Long threads of hair easily resemble them with Poodle dogs
Just like a German Shepherd, this dog has a black and cream coat covering
The designer dog has an average height of 22-28 inches
A German Shepherd Golden Doodle Mix is a special type having orange-golden color
German Shepherd Poodle Mix Health Problems
A designer dog possesses different traits and characteristics. But not everything is rosy and good-looking. A German Shepherd Poodle Mix has a lot of health issues. These health issues are not new to designer dogs. A designer dog includes a lot of health problems since it is a crossbreed. A crossbreed refers to the mating of two, unlike dogs. If you plan to own this designer dog, this is what you need to know while dealing with health issues.
These dogs have hip and elbow dislocation and displacement. This is common in dogs that have large weight and thus their hip and elbow joints get affected.
The skin around the anus is prone to damage a lot. This health issue comes from German Shepherds which causes the anus to swell. This also results in a foul smell.
Ticks and fleas easily damage the skin of this designer dog causing infestations.
With the increase in age, these designer dogs find pain in many joints. This is a common health issue in German Shepherds. However, their spine suffers from pain mostly.
When this designer dog suffers an injury that results in blood leakage, it develops a blood disorder.
Poodle Crossed with German Shepherd Food Requirements
Whenever you bring a new pet, it is necessary to instantly consult a vet. A veterinary doctor can provide you with all the constructive information regarding the food of your dog. Each dog loves different food. However, in the case of designer dogs, food must be effective and perfect. This is because such dogs result from two different dogs. Hence, each dog loves a different food but you need to be careful.
Thus, it is necessary to provide this designer dog with two to four cups of top-quality kibbles. This food is necessary not only for your dog's growth but helps for medical conditions too. A healthy and nutrition-rich diet always helps in all causes. However, you need to make sure that you buy the food that suits your dog's age as well.
Additional food items include:
Merrick Grain-Free Real Chicken
Wellness Core Dog Food
CANIDAE Grain Free Pure Foundations
Sweet Potato Formula Grain-Free Dry Dog Food
German Shepherd Poodle Mix for Sale
If you live in the United States, it is not difficult to locate where a German Shepherd Poodle Mix for Sale is. Here is a list of possible suppliers and breeders which sell this designer pup:
Shepadoodles of Greenfield Puppies, Pennsylvania
Shepadoodle Puppies of Keystone Puppies, Pennsylvania
Shepadoodles of McCumber-Haus, California
The average price of this designer dog is around $800. However, additional expenses such as food and checkups will cost you a further sum.
Frequently Asked Questions
What is a German Shepherd Poodle Mix called?
This crossbreed dog is known by the name of Shepadoodle. However, people usually name them on their own too such as Doodle, etc.
Does German Shepherd Poodle Mix shed?
Yes, these designer dogs do shed. However, their shedding does not have a constant or similar pace.
What is the lifespan of a German Shepherd Poodle Mix?
A German Shepherd Poodle Mix has a lifespan of 12 to 14 years.
Other Mixed Dog Breeds