Pets can provide many benefits to a child's development, including companionship, responsibility, and life skills. But not all pets are suitable for kids. It's important to carefully consider which animal is right for your child. Let's discuss the different types of pets you can consider for your little youngster.
The Common Kid-Friendly Pets
Dogs
Dogs are typically thought of as top-notch companions for children due to their loyalty, companionship, and love for outdoor activities. Kids can learn valuable lessons about responsibility, empathy, and staying active. Carefully consider the dog's size, breed, and temperament to make sure it's a suitable match for the child's age and energy level.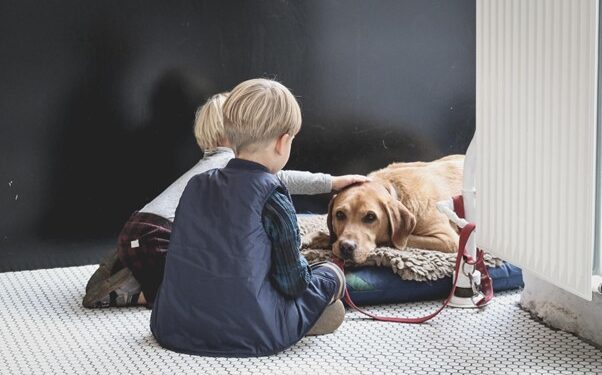 Reading Suggestion: Micro Bully: Tiny Dog, Big Attitude
Cats
Having a cat can be an amazing experience for kiddos as it allows them to learn about caring for animals while also having some independence and affection. Cats are typically easy to take care of and can provide a soothing atmosphere in the home. Keep in mind any potential allergies or sensitivities within the family before getting a cat.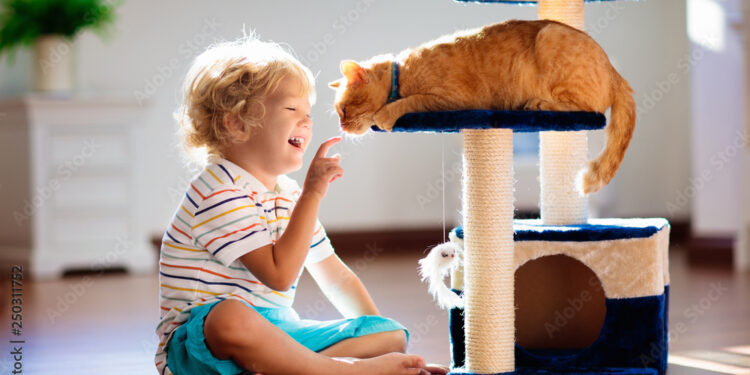 Reading Suggestion: Boy Cat Names 
Mini Horse or Pony
Miniature horses and ponies are loved for their calm and gentle nature, making them ideal companions for young children. These captivating creatures have gained popularity as beloved pets for kids, offering a host of educational and emotional benefits.
Children can learn valuable lessons about proper feeding, grooming, and basic veterinary care. It's essential for kids to prioritize safety when riding horses, including wearing a well-fitted helmet, comfortable riding pants for kids and sturdy footwear.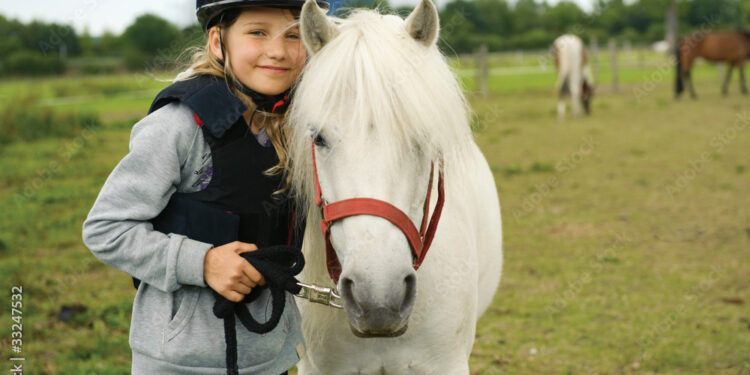 Reading Suggestions: 500 Horse and Racehorse Names
Small Mammals
A small mammal can be a nice option for a little one who might not be able to take proper care of a dog or cat due to space or time constraints. Hamsters, guinea pigs, and rabbits are examples of great, low-cost, and easy-to-care-for animals.
Not only do they help kids understand the value of being responsible, but they also require feeding, cleaning, and gentle handling. One thing to note is that small mammals do not live as long as dogs or cats, which may be challenging for some children to handle.
Fish
Owning fish can be a peaceful and informative experience for kids. Keeping an aquarium can help them learn about ecosystems, taking care of something, and how important it is to maintain clean water. Taking care of fish entails taking certain measures like keeping water under suitable conditions and feeding the fish regularly. Teach your kids about the obligation and duties that come with having fish as pets.
What Pets Are Not Ideal for Kids?
Reptiles and Amphibians
Although children may find reptiles and amphibians fascinating, these creatures are not ideal pets for kids. These animals need specialized care that includes maintaining specific temperature and humidity levels. Some reptiles also carry salmonella, which can be harmful to young children. Many reptiles are not suitable for being handled because of their fragile nature or tendency towards aggression.
Exotic or High-Maintenance Pets
Exotic pets, such as certain birds and reptiles, are usually not suitable for kids due to their unique care needs, large space requirements, and high maintenance costs. Additionally, some exotic pets might have complex diets that could be difficult for youngsters to cater to. You should select an animal based on the child's age, abilities, and the family's way of life.
Ideal Age for Getting a Pet
The perfect age for a youngster to get their first pet is dependent on their maturity, ability to handle animals safely, and level of responsibility. Kids who are around 6 or 7 years old usually have the capability to understand and observe basic pet care guidelines.
Regardless of the child's age, parental guidance and participation are vital. Prior to introducing a pet to the family, parents should determine their child's preparedness, talk about responsibilities, and create achievable expectations.
Having Your First Pet
Buying from a Local Pet Store
Buying a pet from a nearby pet store is a comfy option with a variety of pet choices available. Pet store staff are usually well-informed and can offer advice on pet care and assist in choosing the appropriate pet for a household. Investigate the store's reputation and verify they adhere to ethical breeding practices to avoid promoting puppy mills or irresponsible breeders.
Adoption from Animal Shelters or Rescue Organizations
Pet adoption can be a great choice as it can give a loving home to animals who need it. It is also an ace opportunity to teach children about empathy and compassion.
Shelters and rescue organizations usually have a range of pets on the like of dogs, cats, and small mammals, ready for adoption. Evaluate a pet's history, temperament, and any special needs before adopting to make sure it's a good fit for the family and child.
Other Options
To get a pet, you can also buy one from a trustworthy breeder or through online platforms. If you go for a breeder, pick one who values the animals' health and welfare. To ensure responsible breeding standards, investigate the breeder's reputation, tour their premises, and meet the parent animals.
With online platforms, be careful to avoid scams or unethical actions. Verify the seller's legitimacy and prioritize the pet's well-being.
Conclusion
Choosing the perfect pet for your child is a big decision that can add value to their life and teach them about responsibility and compassion. Dogs, cats, small mammals, and fish are all cool options for kids as they offer varying benefits and can adapt to different lifestyles. Nonetheless, keep your child's age, your pet's requirements, and your family's situation in mind while making a decision.
The best age to get a pet is based on the child's preparedness and level of maturity. Regardless of age, parents should guide and be involved in the process. Various sources for acquiring a pet, such as pet stores, animal shelters, and ethical breeders, should be explored, with careful research conducted to ensure the pet's welfare.
By getting their first pet, youngsters can enjoy the joys of friendship, gain valuable life skills, and create cherished memories with their adored animal companions.