Owning a pet is like welcoming a new member into your family. Pets bring joy, companionship, and unconditional love, but pet ownership also entails various responsibilities. Just like raising a child, taking care of a pet requires time, effort, and consideration for their well-being.
In this article, we will delve into the world of responsible pet ownership with eleven essential aspects every pet owner should embrace to ensure a happy and healthy life for their animal friends even before taking on the charge.
Researching the Right Pet
Before making such an important decision as choosing a pet, take the time to research the specific needs, characteristics, temperament, and traits of the pet you're considering. If you have an active lifestyle and enjoy outdoor activities, a dog may be the perfect companion. On the other hand, if you prefer a more independent and low-maintenance pet, a cat could be a better fit.
Dogs and cats are beloved companions, but exploring the world of alternative pets can lead to meaningful and fulfilling relationships with animals of all shapes and sizes. Whether it's the soft cuddles of a rabbit, the cheerful chirping of a bird, or the mesmerizing beauty of an aquarium, each pet brings a unique charm and joy to your life.
Each breed or species has special requirements, including exercise, grooming, and training. Understanding these factors will help you make an informed decision and choose a pet that aligns with your lifestyle and capabilities.
Providing Proper Nutrition
Proper nutrition is a lot more important than you may think. You may want to feed your dog leftovers from the dinner table, but that may actually result in them experiencing some health issues. Each pet has unique nutritional requirements, so it would be wise to consult with a vet to determine the right type of food and portion size based on their breed, age, and activity level.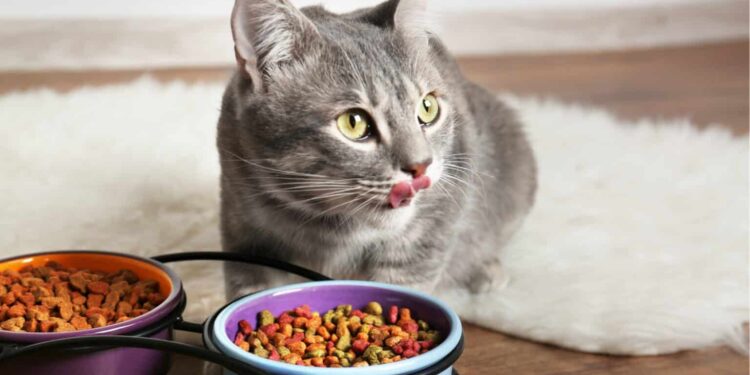 A balanced diet ensures they stay fit, maintain a healthy weight, and are less prone to health problems. Regularly monitor their weight and adjust their diet accordingly. Additionally, ensure access to clean and fresh water at all times.
Reading Suggestion: Micro Bullies
Regular Veterinary Care
You may think that your pet is invincible, but they're not. You need to monitor their coughs and other little symptoms and get them to the vet as soon as possible whenever necessary—never delay a visit. A cough can turn out to be a sign of a respiratory infection that can really be hard on your pet.
Just like humans, pets require routine medical check-ups to maintain their health. Regular visits to the veterinarian help identify potential health issues early on, preventing them from becoming severe problems. Vaccinations, preventive treatments for fleas and ticks, and dental care are also essential aspects of keeping your pet in the best possible condition.
Proper Training and Socialization
Training and socialization are another area that is usually overlooked. Assuming that your pet will naturally adapt to your lifestyle is a common misconception. Proper training and socialization are key to ensuring a harmonious relationship with your pet. Whether it's basic obedience training, housebreaking, or teaching them fun tricks, investing time in their education fosters a well-behaved and happy pet.
Socializing your pet with other animals and people helps them build confidence, reducing anxiety and potential behavioral issues. Besides, it can be a mutually beneficial activity—exchange contacts with other animal lovers, use PhoneHistory to get to know more about them, and make friends with like-minded people in your community.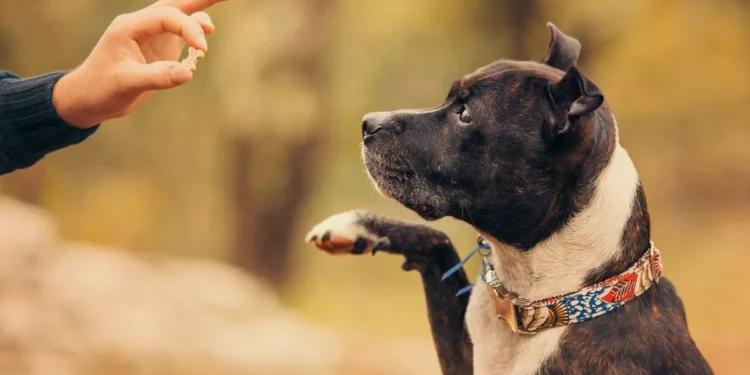 Creating a Safe Environment
Every year, thousands of pets accidentally ingest small, inedible objects left within reach. If more homes housing these animals were pet-proofed, there would be a significant decrease in the number of emergency trips to the vet to correct such incidents.
Pet-proofing your home is an essential step in responsible pet ownership. Remove hazardous items that your pet could ingest or get tangled in. Provide a designated area for your pet to play, rest, and relieve themselves. Secure outdoor spaces with fences to prevent escape, and avoid leaving them unattended in potentially dangerous situations.
Regular Exercise and Mental Stimulation
Many pet parents of high-spirited dogs come home after their busy schedules to find the pet's energy manifested in undesirable behaviors like chewing furniture and barking excessively. However, the animal is not to blame.
Daily exercise and mental stimulation are vital for your pet's well-being. Dogs need regular walks, playtime, and interactive games to burn off energy and stay physically healthy. Cats, too, enjoy play sessions and toys that cater to their instincts. Engaging your pet in various activities not only keeps them physically fit but also reduces stress and enhances their mental well-being.
Grooming and Hygiene
Regular grooming is essential for the health and comfort of your pet. Depending on the type of animal, grooming needs vary. Dogs, for instance, may require regular brushing, nail trimming, and bathing. Cats, on the other hand, are adept groomers themselves but may need occasional assistance. Proper grooming not only keeps your pet looking its best but also helps prevent skin issues and infections.
Identification and Microchipping
In case your pet ever becomes lost, proper identification can greatly increase the chances of a happy reunion. Make sure your pet wears a collar with a visible ID tag containing your contact information. Additionally, consider microchipping your pet—a small, permanent identification device implanted under their skin. Microchips greatly enhance the likelihood of identifying your pet if they are found without a collar or tag.
Environmental Impact
Responsible pet ownership extends beyond your home. Consider the environmental impact of caring for your pet. Use eco-friendly pet products, biodegradable waste bags, and sustainably sourced pet food if possible. Moreover, always pick up after your pet during walks and dispose of waste responsibly to keep your community clean and safe.
Emergency Preparedness
Be prepared for emergencies to ensure the safety of your pet. Create an emergency kit that includes essentials like food, water, medication, and medical records. Have a plan in place for evacuating with your pet in case of natural disasters or other emergencies. Additionally, designate a trusted friend or family member who can care for your pet if you're unable to do so temporarily.
Commitment and Patience
One of the most heartwarming examples of commitment and patience comes from Oliver, a shy and fearful rescue cat. When he first entered his new home, he hid for days, refusing to interact with his new family. However, with gentle love and consistent patience, he gradually emerged from his shell and became a beloved and affectionate member of the household.
Commitment and patience are the cornerstones of responsible pet ownership. Some pets may take time to adjust to their new surroundings, especially if they have had challenging past experiences. Your dedication to their well-being, along with gentle guidance and understanding, will build a strong bond of trust and love, making them feel secure and cherished.
Conclusion
Owning a pet is an incredible journey filled with love, joy, and unforgettable moments. Taking on the responsibility of pet ownership is a decision that should never be taken lightly. It requires a genuine commitment to providing a loving and caring home for a furry companion. With you as a responsible and loving pet owner, the bond between you and your pet will flourish because they will feel secure, cared for, and loved, enriching both of your lives for years to come.