There's no denying the unique and special bond between humans and dogs. Man's best friend has been by our side since ancient times, providing us with companionship, protection, and loyalty. Every dog breed offers something different to its owners, whether it's a Chihuahua's small size or a Great Dane's intimidating presence. This article will examine diverse dog breeds' unique traits and characteristics, from Pugs to Beagles.
Pug
The Pug is an iconic breed with its flat face, short muzzle, and wrinkles around the face. This friendly breed has a loving temperament makes them well-suited to family life. What sets the Pug apart from other breeds is its adaptability and ability to thrive in various environments, from small apartments to large homes with yards.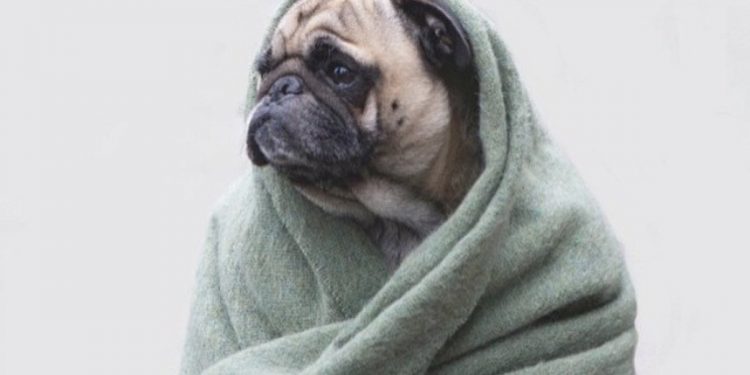 Regarding exercise, the Pug's need for activity is less demanding than some other breeds, though they still require regular walks and playtime. Pugs are particularly well-known for their intelligence, and they can be easily trained. However, their stubborn streak may make teaching them tricks or reciting commands challenging, but they can certainly learn with patience and consistency.
The breed is also known for its comfort-loving nature. Therefore, the Pug will find comfort anywhere they can curl up in a warm location, making them ideal for snuggles. Although they are not typically barkers, the Pug's loud "grunt" often serves as a warning when strangers approach.
Bernedoodle
The Bernedoodle is a relatively new breed that combines the intelligence of the Poodle and the laid-back nature of the Bernese Mountain Dog. This hybrid's temperament is incredibly unique, combining playfulness, intelligence, loyalty, and affectionate behavior.
Bernedoodles are incredibly intelligent and easy to train. They are often eager to please their owners, which makes them ideal for those who want a dog that will obey commands readily. They have an uncanny ability to detect emotions in their humans, such as when someone is sad or angry; this gives them a chance to comfort and provide emotional support.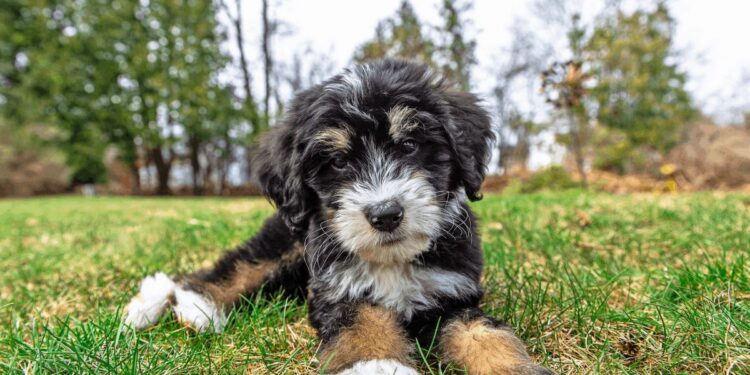 This breed's playful nature makes them suitable for families, as they happily play and interact with children. They are medium-sized dogs that require regular exercise; however, their energy levels can be adjusted to fit the lifestyle of their owners. Bernedoodle puppies have a beautiful two-toned fur coat that sheds very little, making this breed an ideal choice for those looking for a low-shedding pooch.
Beagle
The Beagle is widely recognized as one of the most popular breeds among dog lovers. This cheerful breed is known for its loyalty, friendliness, and intelligence. They have an extreme sense of smell, making them ideal hunting companions and active explorers.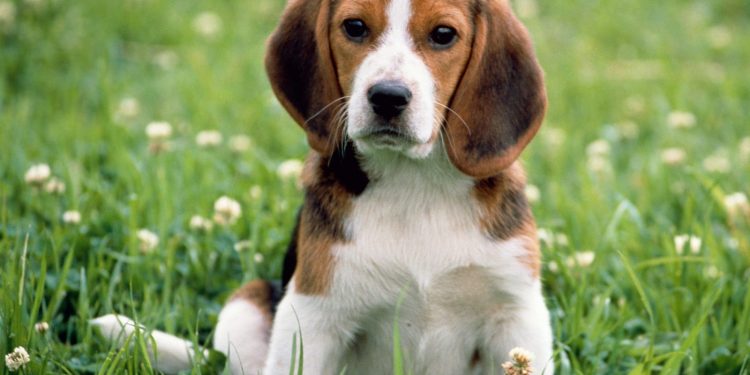 The Beagle's friendly disposition makes them extremely sociable with humans and other animals. They love spending time around their owners and are often very playful. Due to their outgoing nature, Beagles can make excellent watchdogs if they receive proper socialization from an early age.
Beagles are also very active and need plenty of exercise to stay healthy. They can be taken on long walks or hikes, given toys, or allowed to play in a safe environment. In addition, Beagles are highly trainable: with patience and consistency, they will learn commands quickly.
Bloodhound
The Bloodhound is an iconic scent-tracking breed known for its incredible sense of smell. This gentle giant is incredibly affectionate and loyal to his owner, making them a great family companion.
Bloodhounds boast an impressive sense of smell that allows them to track scents over long distances, making them ideal for hunting, search-and-rescue, and law enforcement operations. As a result of their strong instinct to follow scents, Bloodhounds need to be on a leash or in an enclosed area when outside.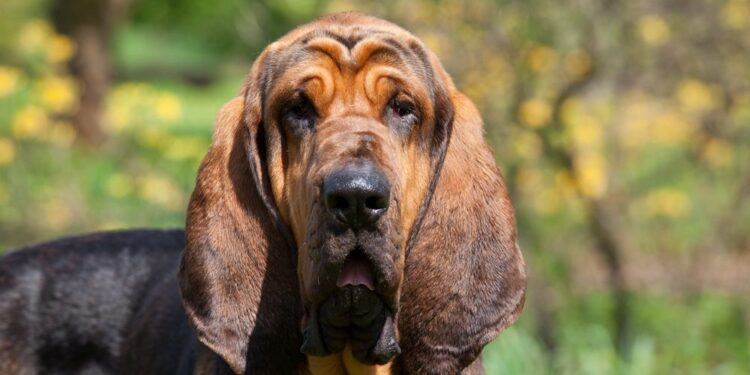 Bloodhounds are gentle and patient with children and love being around people. They have low exercise requirements but do need regular exercise to stay healthy. They can become destructive if they are not given enough mental and physical stimulation. With proper training and socialization, Bloodhounds can be taught how to obey commands and interact politely with visitors.
Bulldog
The Bulldog is an iconic breed known for its muscular build, short stature, and wrinkly face. Bulldogs have a lovable and goofy personality that makes them great family pets. Bulldogs are relatively low-maintenance regarding exercise but need regular walks to stay healthy. They can become quite lazy if they do not walk regularly, leading to weight gain. Despite their laid-back nature, Bulldogs can be protective of their owners and make excellent watchdogs.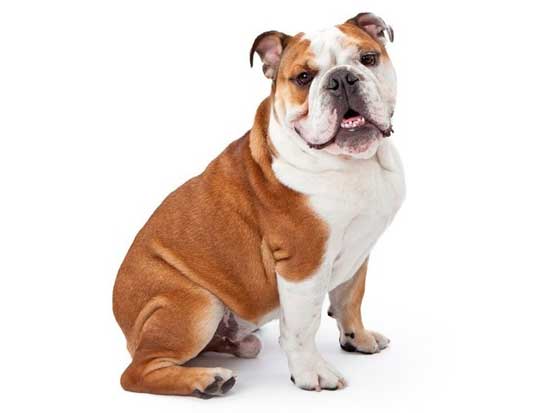 This breed is known for its intelligence, making them easy to train. With consistency and patience, Bulldogs can learn commands quickly. They are also very affectionate and enjoy being around people; they have a calm temperament that makes them ideal for families with children.
Bulldogs need regular grooming to keep their wrinkles clean and dry, as they can quickly become irritated. Bulldog puppies need plenty of socialization to avoid aggressive behavior toward people or other animals.
Reading Suggestion: Micro Bullies
Shih Tzu
The Shih Tzu is a playful companion breed known for its bright eyes, long locks of hair, and warm personality. This friendly breed is highly social and loves to be around people; they generally get along with other pets. Shih Tzu's intelligence makes them easy to train, and their outgoing nature makes them ideal for families with children.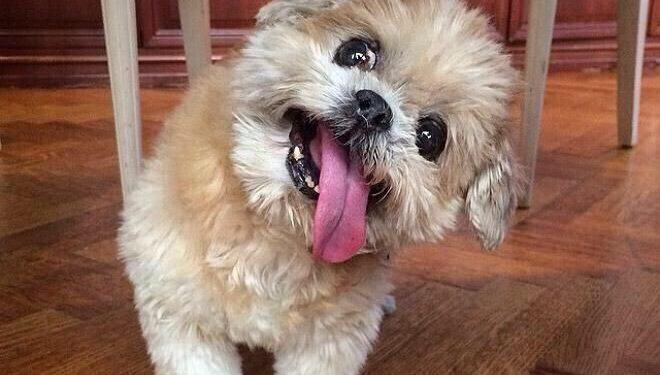 Shih Tzus need regular exercise but don't require as much activity as other breeds. They are content to spend the day lounging with their owners and playing with toys. Shih Tzus do not shed much, making them suitable for those looking for a low-shedding pooch.
This breed is also known for its tendency to bark; however, proper training can help reduce excessive barking. The Shih Tzu has a loyal and loving personality, making them an ideal companion for all ages. With consistency and patience, they can learn commands quickly.