Purebreds often garner much of the attention in the canine world, leaving mixed breeds in the shadows. Yet these unsung heroes possess a genetic diversity that equips them with a broad range of attributes: adaptability, resilience, and emotional depth. Imagine each mixed-breed dog as a living anthology of canine virtues, each chapter written in the language of varied genetic codes, and you begin to grasp their extraordinary uniqueness.
The Genetic Complexity of Mixed Breeds 
Unlike purebreds, optimized for specific tasks like herding or hunting, mixed-breed dogs boast a versatile array of capabilities and temperaments. Their adaptability is often apparent in various roles requiring emotional and cognitive skills, such as therapy or search-and-rescue missions.
It's tempting to label these dogs as 'second-best,' but they hold their own set of unique advantages. Could this multifaceted nature make them ideal intermediaries between different animal species? Their psychological depth and adaptability could be the keys to their unique role in fostering interspecies bonds.
From beagle labs to pitbull dachshunds, the tantalizing charm of mixed-breed dogs often lies in their unpredictability, a feature enhanced by the principle of "hybrid vigor." This biological phenomenon suggests that mixed-breed dogs, born from the genetic melting pot of multiple breeds, can exhibit superior traits.
For example, they often display enhanced resilience against illnesses and a more balanced set of behavioral characteristics compared to their purebred counterparts.
Reading Suggestion: Why Shih Tzu Are The Worst Dog
Mixed Breeds as Living Bridges Between Species 
Mixed-breed dogs aren't just a blend of physical and temperamental traits; they serve as fascinating living connectors between different canine species. 
When you encounter a mixed breed, you're meeting a unique combination of features drawn from its lineage. Imagine a dog with the intelligence of a Border Collie and the gentleness of a Labrador. This intriguing blend does more than pique interest; it fosters a sense of unity and interconnectedness among disparate breeds. 
Yet the magic doesn't stop there. Mixed breeds also have the power to shatter stereotypes that cling to specific breeds like stubborn stains. Consider the often-maligned Pit Bull.
A mixed breed that's part Pit Bull and part, say, Golden Retriever, could exhibit both the loyalty of a Pit Bull and the friendliness of a Golden. Such mixed examples compel us to reevaluate preconceived notions and breed-based prejudices that may unfairly stigmatize dogs.
The German Shepherd-Labrador mix is another compelling example of the transformative potential inherent in mixed-breed dogs. According to AllThingsDogs: German Shepard Lab Mix, this mixed breed dog is affectionate, loyal, and friendly. This hybrid marries the intelligence and protective instincts of the German Shepherd with the friendly, outgoing nature of the Labrador. 
How to Take Care of Mixed Breed Dogs
Taking care of a mixed-breed dog entails a nuanced approach that factors in the unique amalgam of traits and characteristics they possess. It's like tending to a delightful potpourri of needs, quirks, and preferences, all bundled into a single canine package.
Websites like WoofWhiskers.com offer insights on how to take care of different dogs, including mixed breeds. The task may seem daunting, but armed with the right knowledge and resources, it's not just manageable—it's also deeply rewarding.
Nutrition
Consider the varied nutritional needs based on the dog's size, activity level, and genetic makeup. Some may require specialized diets, and resources like WoofWhiskers.com can provide guidance.
Reading Suggestion: Black Panther Pit Bull
Exercise
The intensity and type of exercise can vary depending on the breeds in your dog's lineage. For example, a Border Collie-Siberian Husky mix will need more vigorous exercise compared to a Dachshund-Poodle mix.
Grooming
Grooming needs can be unpredictable, depending on factors like fur length and texture. Regular brushing and occasional professional grooming can help keep your mixed-breed dog in top condition.
Health Check-ups
Routine vet visits are essential, but additional screenings may be needed to identify breed-specific health issues. Genetic testing can offer insights into any unique healthcare needs.
Mental Stimulation
It is essential to keep your dog mentally stimulated. Options can range from puzzle toys to agility training and interactive play sessions.
Reading Suggestion: Pitbull Dachshund Mix
Wrapping Up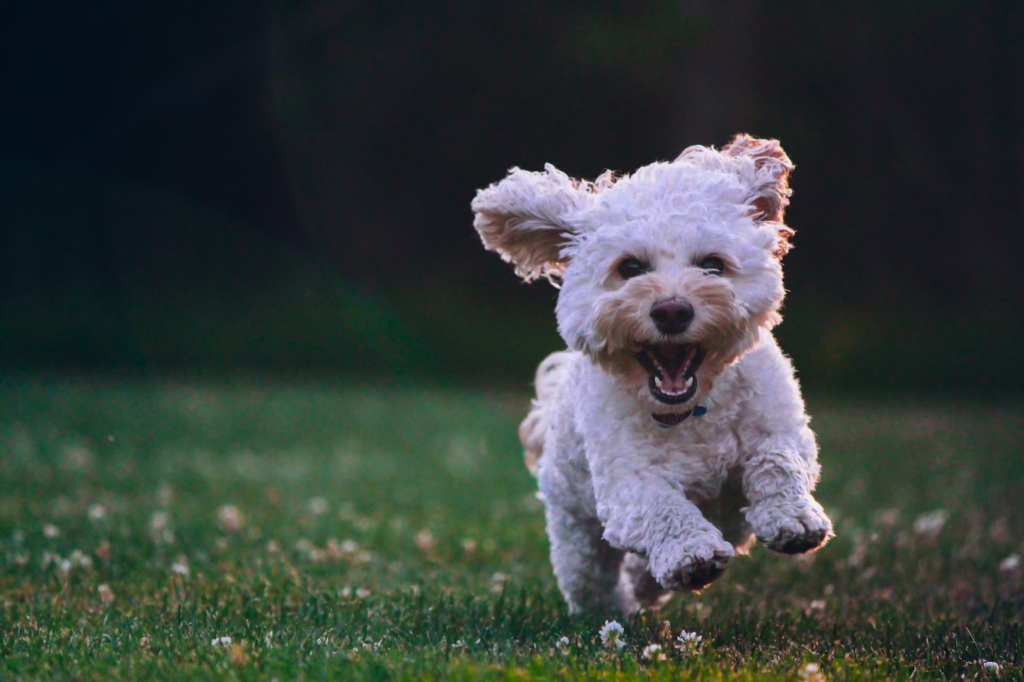 The enigmatic allure and diverse capabilities of mixed-breed dogs serve as a living testament to the beauty of diversity itself. They remind us that the essence of life lies in its unpredictable variety and complex blend of traits. From the emotional realm of therapy to the high stakes of search and rescue, these unsung heroes are far more than the sum of their genetic parts. Their existence encourages us to reconsider preconceived notions and to value the unquantifiable richness they bring into our lives.