Food sensitivities in dogs are more common than many pet owners realize. Recognizing and addressing these sensitivities is crucial to ensure our furry friends live comfortably and healthily. Let's delve into the complexities of food sensitivities in canines, offering a comprehensive understanding of the subject.
Defining Food Sensitivities
At its core, food sensitivity in dogs encompasses adverse reactions to particular food items or ingredients. It's crucial to differentiate between food allergies and food intolerances. While an allergy involves the immune system reacting to a food protein, an intolerance does not involve the immune system but might cause digestive upset.
Common Food Allergens for Dogs
Just as humans can be allergic to peanuts or shellfish, dogs too have their list of common allergens. Some typical culprits include beef, dairy, chicken, lamb, fish, corn, wheat, soy, and yeast. It's important to remember that individual dogs might have unique sensitivities, making it essential to observe any changes post meal consumption.
Symptoms and Warning Signs
Recognizing food sensitivities early can make management more straightforward. Some physical signs to watch out for include:
Skin Issues: Itchiness, redness, hives, or even bald patches can be indicative of a reaction.

Digestive Troubles: Loose stools, diarrhea, vomiting, or excessive gas can signal an intolerance.

Ear Infections: Chronic ear problems might have a root in food sensitivities.



In terms of behavior, increased scratching, unusual restlessness, and noticeable changes in appetite could be warning signs.
Diagnosis and Testing
If you suspect your dog might have a food sensitivity, consulting with a veterinarian should be the first step. They might recommend specific allergy tests or advise on dietary changes to pinpoint the exact cause. The elimination diet, which involves removing potential allergens and gradually reintroducing them, is a common method used to identify problematic foods.
Reading Suggestion: Best Dog Food For Allergies
Managing and Treating Food Sensitivities
Once a sensitivity is identified, the primary treatment involves dietary adjustments. Many commercial dog foods are specially formulated for dogs with sensitivities, focusing on hypoallergenic ingredients.
Natural remedies, like omega-3 fatty acids or certain herbal supplements, can alleviate some symptoms. Given the diverse range of potential sensitivities, ongoing monitoring and periodic dietary adjustments might be necessary.
Gut health plays a pivotal role in overall well-being and can be intricately linked with food sensitivities. Probiotics, beneficial bacteria that aid in digestion, can help maintain a healthy gut flora balance. For dogs with food sensitivities, probiotics can potentially alleviate some digestive symptoms and improve nutrient absorption.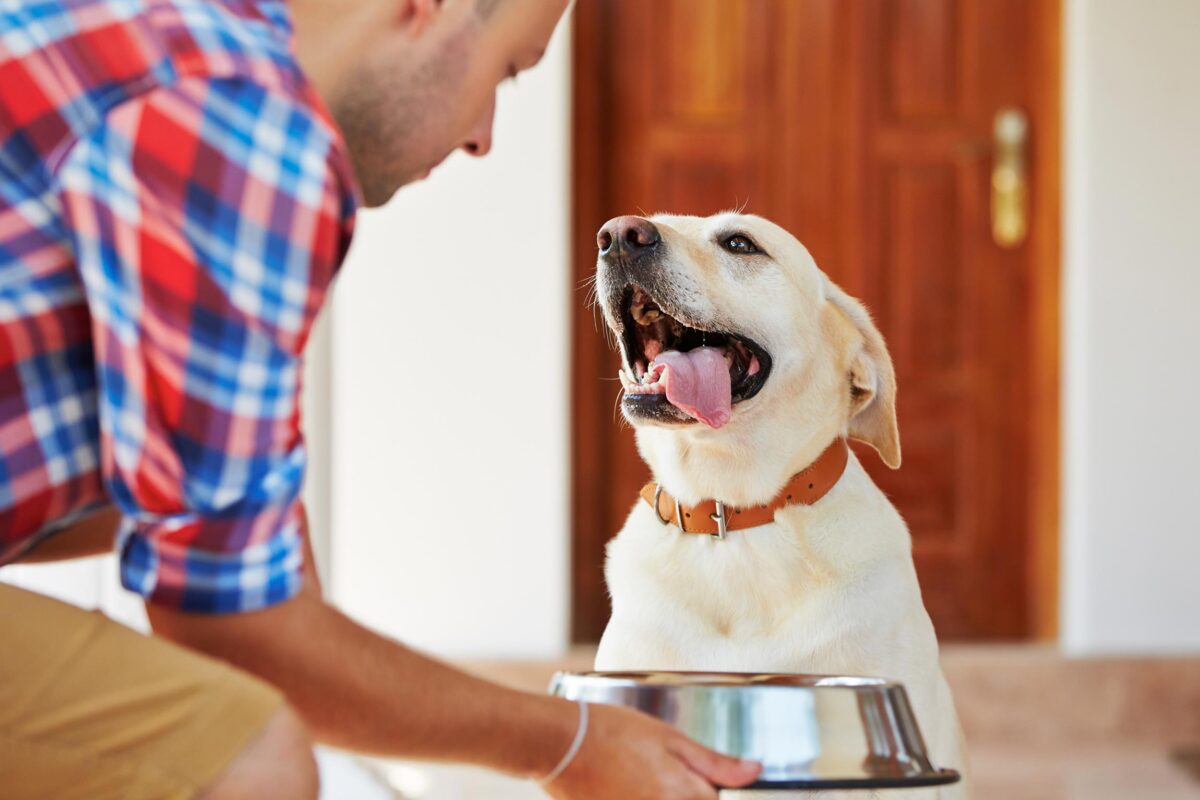 Considerations When Choosing Dog Foods
Selecting the right dog food for a pet with sensitivities requires careful label reading. Avoiding foods with fillers, artificial colors, or unidentified meat by-products is advisable. This duck dog food from KOHA, for example, is made with limited ingredients and an absence of potentially problematic fillers such as potatoes, peas, corn, soy, carrageenan, or artificial colors and preservatives.
Prioritizing high-quality ingredients and ensuring the absence of potential allergens can make a significant difference in managing food sensitivities.
Reading Suggestion: Happy Dog Food Review and Recommendations
Genetics and Predispositions
Certain dog breeds seem to be more prone to food sensitivities than others. For instance, breeds like Golden Retrievers, Cocker Spaniels, and German Shepherds might have a higher predisposition. However, any dog, irrespective of breed, can develop food sensitivities. Being aware of any genetic predispositions can aid in early recognition and management.
Our canine companions rely on us to ensure their dietary needs are met, especially when they face challenges like food sensitivities. Recognizing the signs, seeking professional advice, and making informed dietary choices can ensure they lead a comfortable, happy life. Being proactive and informed is the key to managing and overcoming food sensitivities in dogs.
Related: