Keep your dog's paws happy and healthy with regular inspections, proper nail trimming, and protective measures for extreme weather.
Your furry companion's paws are not only adorable but also vital to their overall well-being. Just like humans, dogs need proper paw care to keep their feet healthy and protected. From rough terrains to extreme weather conditions, your dog's paws endure a lot.
In this comprehensive guide, we will explore the best practices for protecting and caring for your dog's paws, ensuring they stay happy and active for years to come.
Understanding the Importance of Paw Care
Before delving into paw care techniques, it's essential to understand why it matters. Your dog's paws are their primary mode of transportation and play a crucial role in maintaining their balance and stability.
Regular paw care not only prevents discomfort and pain but also helps avoid potential injuries and infections. A healthy set of paws allows your furry friend to enjoy their daily walks and activities without limitations.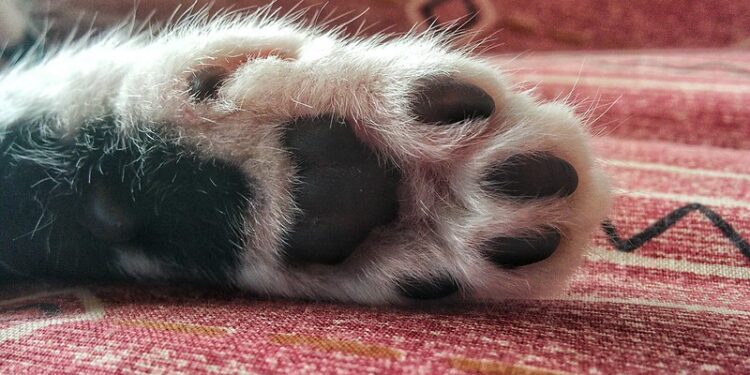 Inspecting Your Dog's Paws
Regular paw inspections are the foundation of proper paw care. Check your dog's paws at least once a week, looking for any signs of damage, foreign objects, or irritation. Pay attention to the paw pads, nails, and spaces between the toes. Early detection of issues can prevent them from escalating into more severe problems.
Trimming Your Dog's Nails
Overgrown nails can be uncomfortable for your dog and may lead to paw misalignment or pain while walking. Regular nail trims are essential, but be cautious not to cut into the quick (the blood vessel inside the nail). If you're unsure about trimming your dog's nails yourself, seek the help of a professional groomer or veterinarian.
Moisturizing Paw Pads
Dry and cracked paw pads can be painful for your dog, especially in extreme weather conditions. Moisturize your dog's paw pads with a pet-safe paw balm or coconut oil regularly. This provides an extra layer of protection and keeps their paws soft and healthy.
Reading Suggestion: Black Panther Pitbull
Protecting Paws from Extreme Weather
Hot Weather
During scorching summer days, pavements and sand can get extremely hot and cause burns on your dog's paws. Opt for early morning or late evening walks when the ground is cooler. Invest in protective dog booties to shield their paws from the heat when walking during peak hours.
Cold Weather
In chilly winters, ice, salt, and chemicals used on sidewalks can harm your dog's paws. Wipe their paws with a damp cloth after walks to remove any residue. Additionally, dog booties can provide insulation and protect their paws from freezing temperatures.
Dog Booties and Paw Balms
Dog booties are a great investment for protecting your dog's paws during outdoor activities, hikes, and extreme weather. Choose high-quality, breathable booties that fit snugly to ensure maximum comfort and protection.
Using paw balms before venturing outside creates a protective barrier against harsh conditions and keeps your dog's paws moisturized. Look for balms with natural ingredients like shea butter and beeswax for added nourishment.
Paw Massage and Soaks
Pamper your pup with regular paw massages. Gently knead their paws to promote circulation and reduce muscle tension. Additionally, a soothing paw soak can alleviate discomfort and keep their paws clean. Use a shallow basin with warm water and a mild pet-safe soap for the soak.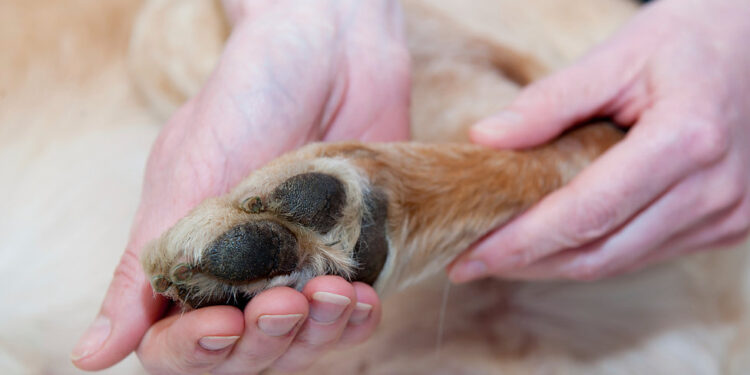 Reading Suggestion: Why Shih Tzu Are The Worst Dog
Keeping Paws Clean and Dry
After walks, wipe your dog's paws with a damp cloth to remove dirt, debris, and potential allergens. Keeping their paws clean and dry helps prevent infections and discomfort.
Avoiding Harmful Substances
Be cautious about chemicals your dog may encounter during walks. Avoid walking your dog near areas treated with pesticides, fertilizers, or other harmful chemicals. These substances can be ingested when your dog licks their paws, leading to serious health issues.
Conclusion
Grooming for your dog's paws is essential for their overall health and happiness. Regular inspections, nail trims, and moisturizing are fundamental aspects of paw care. Protecting their paws from extreme weather conditions and potentially harmful substances will prevent discomfort and injuries. Don't forget the benefits of using dog booties and paw balms to keep their paws safe and nourished.
By implementing these paw care practices into your routine, you'll ensure your doggie enjoys many active and joyful years with healthy and happy paws. Lastly, if you need help getting the right documentation to turn your dog into an emotional support animal, Emotional Pet Support can help!