Welcome, dog lovers, to the Windy City! Chicago is not only renowned for its stunning skyline and deep-dish pizza but also as a haven for furry friends, looking for paw-tastic adventures.
From picturesque parks to pet-friendly establishments, this charming city offers a tail-wagging adventure for both you (although you likely don't have a tail) and your four-legged pal (who likely does).
Grab your leash, tons of treats, put on your best walking shoes, and let's embark together on a dog-friendly journey through the streets of Chicago!
If you are arriving via the airport for your weekend in Chicago, you will want to book an airport taxi back to your accommodation. The best Chicago airport taxi, who offers pet-friendly rides, is AtoB Transfer. With a wide range of vehicles, all of which can be fully customized to meet your traveling needs, AtoB Chicago airport transfers are certain to be able to offer you what you need.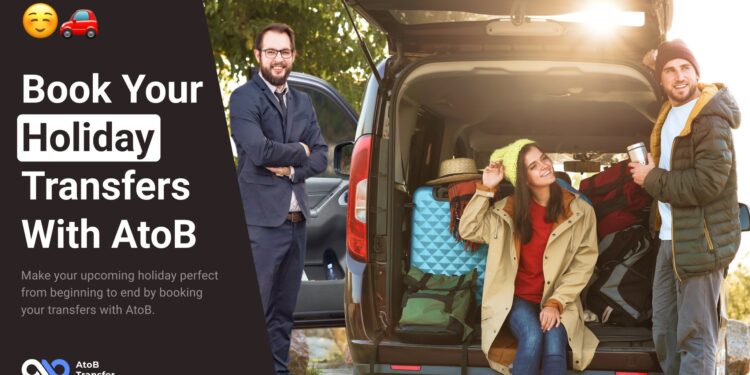 Grant Park: A Puptastic Oasis in the Heart of the City
Although there ain't no love in the heart of the city, there sure are lots of places to have fun with your little chow-chow. Located in downtown Chicago, where you can easily get by AtoB airport transfer, Grant Park is a pup's paradise. Just around the corner from Hutchinson Fields, this sprawling green space is perfect for leisurely strolls with your canine companion.
Admire the iconic Buckingham Fountain, throw a frisbee to your pooch on the Great Lawn, or explore the serene Lurie Garden. You can also take a brief walk over to Queen's Landing, a lovely pier, which was built to commemorate Queen Elizabeth's 1959 departure from Chicago. Oh, and also, don't forget to capture a selfie with your hound dog against the magnificent backdrop of the city's skyline!
Reading Suggestion: Why Shih TZU Are The Worst Dog
Montrose Dog Beach: Fun in the Sun for Furry Swimmers
A trip to Chicago could never possibly be even remotely close to complete without a visit to the Montrose Dog Beach using Chicago airport taxi. Let your furry friend frolic in the sand, chase waves, and make new four-legged pals.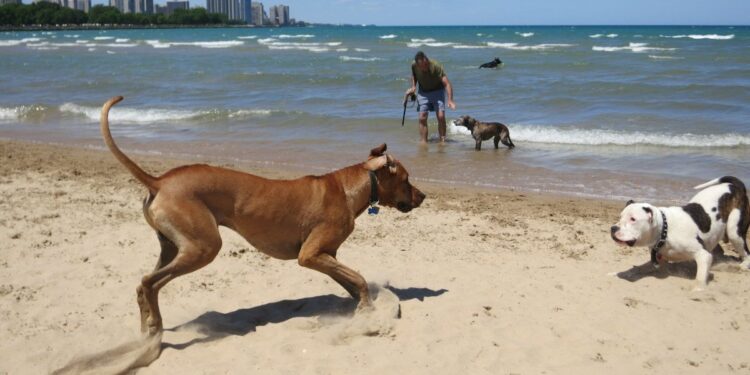 This off-leash beach provides the perfect opportunity for your pup to cool off during those hot summer days. Remember to bring water for both of you, sunscreen (for you – although putting a little on their snout is always nice), and a towel, for your dog's ultimate beach experience.
The Wormhole Coffee: A Java Joint for Hounds and Humans
Start your day with a quality caffeine fix at The Wormhole Coffee, a dog-friendly café in Wicker Park. Sip on a perfectly brewed cup of joe while your furry friend enjoys some fresh water and belly rubs. With its '80s nostalgia theme and quirky decor, this coffee shop will transport you back in time while you book an AtoB airport transfer and plan the rest of your day's adventures.
Navy Pier: Pawsome Fun for the Whole Family
Visit Navy Pier, Chicago's iconic lakefront destination, and soak up the sights and sounds with your canine companion by your side. Take a leisurely stroll along the boardwalk, enjoying the breathtaking views of Lake Michigan, and indulge in delicious snacks from the outdoor food vendors. Don't forget to throw a few treats to your little friend, they'll definitely love that!
Reading Suggestion: Micro Bully: Tiny Dog, Big Attitude
Wiggly Field: A Dog Park Like No Other
If your furry friend is yearning for some off-leash playtime, and the trip to the beach didn't suffice, then head to Wiggly Field in Lincoln Park by AtoB airport transfer. This expansive dog park offers plenty of space for dogs to run, fetch, and socialize. Let your doggo roam free while you mingle with other dog-loving locals. Remember to bring waste bags and water to keep your furry friend hydrated and clean.
Chicago Canine Cruise: A Paw-tastic Adventure on the Water
Has nothing really floated your boat so far? Maybe you want to take your dog for something a bit more special. Treat your pooch to a unique experience aboard the Chicago Canine Cruise. Embark on a narrated boat tour along the scenic Chicago River and Lake Michigan.
Your furry friend will relish the opportunity to feel the breeze in their fur as they cruise alongside the city's stunning architecture. They will likely not have a clue what is going on, but it should be a fun experience nonetheless. Just sit back, relax, and enjoy the views while your dog enjoys a truly unforgettable adventure.
With such a vibrant culture and welcoming atmosphere it's no wonder that Chicago is such an ideal destination for both humans and their furry companions. From expansive parks and dog-friendly beaches to charming coffee shops and exciting boat cruises, the city has something to offer every canine adventurer.
So, the next time you plan a weekend getaway, consider visiting the Windy City, book an AtoB Chicago airport taxi and explore its dog-friendly wonders. Chicago will not only steal your heart but also make your dog's tail wag with joy. Remember, a trip to Chicago is like finding a bone of gold, a treasure trove of memories waiting to be made with your beloved canine companion!