Ear infections can be incredibly frustrating for dog owners, especially if they seem to be a recurring problem. You might have noticed your dog excessively scratching their ears, shaking their head or even detected an unusual odor. These could all be signs of an ear infection. But why does your beloved pet keep getting them?
It can be difficult to determine the root cause of these infections, and without proper treatment, they can lead to more serious health issues. In this article, our vet explains some of the reasons why dogs may be prone to ear infections and what you can do to prevent them.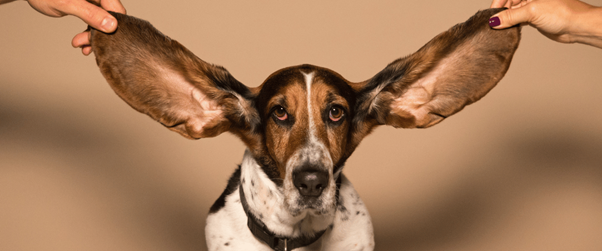 Top causes of ear infections in dogs:
Breed
One of the most significant factors that can increase a dog's chance of developing ear infections is their breed. Dogs with floppy ears, such as Basset Hounds, Cocker Spaniels, and Golden Retrievers, are more likely to have ear problems than breeds with erect ears like German Shepherds and Boxers.
Floppy ears make it easier for moisture, dirt, and debris to accumulate, providing the perfect environment for bacteria and yeast to grow. While you may not be able to do anything about your dog's anatomy, you can help prevent dirt from accumulating by regularly cleaning your dog's ears; cleaning 1-2 times per week can go a long way in preventing excessive wax build-up.
If your dog has exceptionally hairy ears then you can carefully trim some of the fur around their ear openings, this can help prevent dirt from becoming trapped and allow more airflow to your dog's ears, helping to keep them dry.
Allergies
Another factor that can influence ear infections in dogs is allergies. Just like humans, dogs can develop allergies to a variety of things, including food, pollen, or even fleas. Allergies can cause inflammation and itching, leading to scratches and cuts in the ear canal, which can create a pathway for bacteria to enter. If you notice your dog frequently scratching their ears or shaking their head, they may have an allergy-related ear infection.
There's plenty of natural home remedies available for treating dog allergies but if these don't help then speak with your veterinarian about allergy testing and appropriate treatment.
Swimming and Moisture
Dogs love to swim, but unfortunately this activity can lead to ear problems. The water can create a breeding ground for bacteria and yeast; when a dog's ear gets wet, it creates an ideal environment for organisms to grow, causing infections.
If your dog is a regular swimmer, consider a swim cap or cleaning their ears after each swim. Additionally, if you live in a humid environment or your dog frequently bathes, be sure to dry their ears thoroughly afterward to prevent the accumulation of moisture.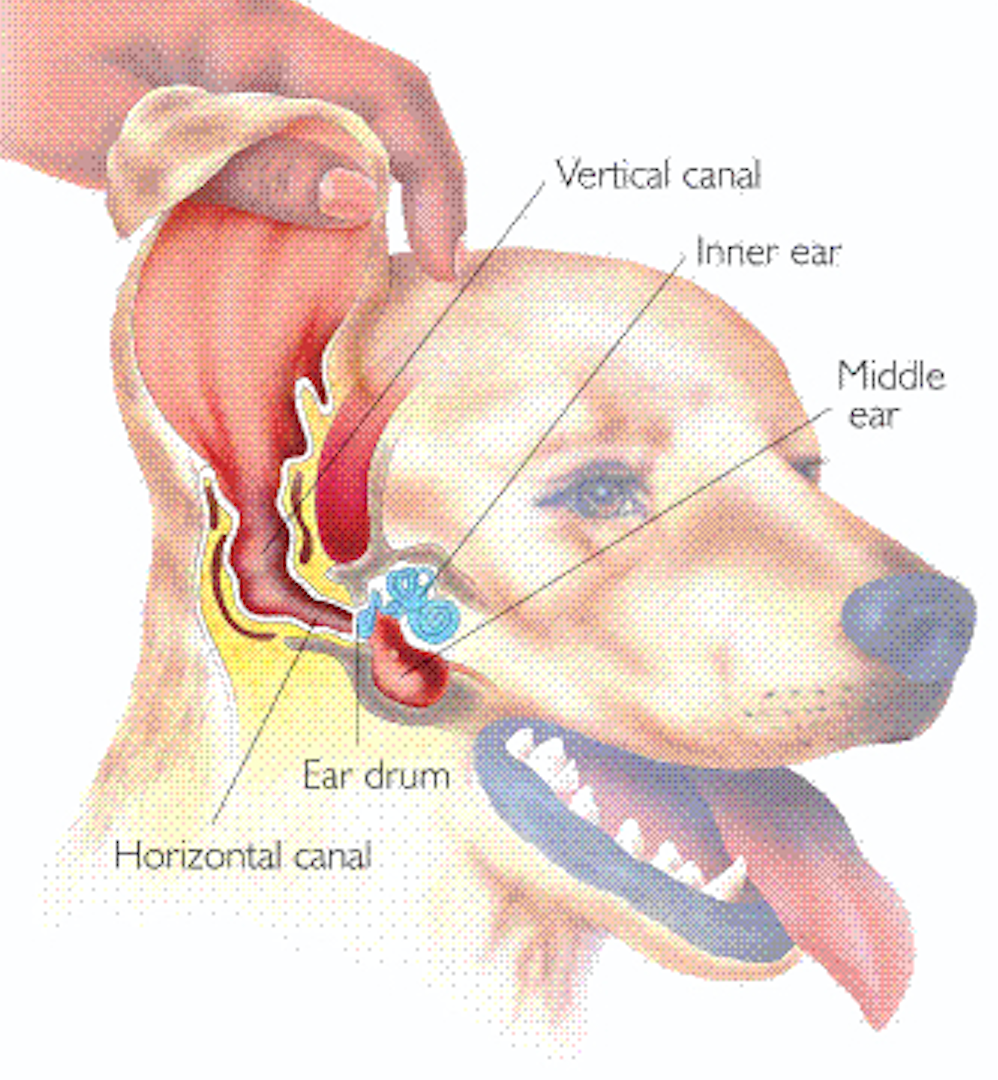 Poor Hygiene
Poor hygiene can significantly contribute to ear infections in dogs. Dogs' ears are deep and can easily trap dirt, debris, and moisture, which can create a breeding ground for bacteria and yeast if not regularly cleaned. This is especially true for breeds with long, floppy ears that can prevent proper ventilation, trapping heat and moisture. Excessive wax build-up can also lead to infections if not properly managed.
Regularly checking your dog's ears for signs of redness, swelling, bad odor, or unusual discharge can help catch potential infections early. Additionally, routine, gentle cleaning with vet-approved products can maintain ear hygiene and significantly reduce the risk of infections. Always consult with your vet for the best methods and products to use for your specific breed of dog.
Conclusion:
In conclusion, ear infections in dogs are a common but preventable issue. Whether it's due to swimming, poor hygiene, or the physical structure of your dog's ears, understanding the causes of these infections is the first step towards prevention.
Regular checks and cleaning, drying their ears after swimming, and maintaining overall good hygiene can significantly reduce the risk of ear infections.
If you notice signs of an infection such as excessive scratching, head shaking, redness, swelling, or an unusual odor, it's crucial to seek veterinary care promptly. Early detection and treatment can prevent complications and ensure your furry friend stays comfortable and healthy.
Remember, every dog is unique, and what works best for one might not work for another. Always consult with your vet for guidance tailored to your dog's specific needs. Let's keep those tails wagging and those ears infection-free!
Related: