As a pet owner, keeping your beloved friend healthy and content is one of your main duties.
Finding a good veterinary facility is also essential for your pet's health. A veterinary hospital with the best veterinarian offers your pet a full range of medical treatments, such as regular exams, vaccines, operations, and emergency care. But how can you identify the top animal hospital in the area?
Recommended Veterinary Hospitals
Asking relatives, friends, and neighbors who own pets for recommendations is one of the simplest methods to identify a reputable veterinary facility. They may share their knowledge with you and provide you important information about the calibre of treatment offered at various veterinary facilities.
Additionally, you can seek recommendations from your neighborhood's animal shelters, rescue groups, or grooming parlours. Online evaluations have developed into a crucial source of information for customers in the current digital era. On platforms like Yelp, Google, or Facebook, many veterinary hospitals have an internet presence, and you may read reviews left by former and present patients there.
By the Best Staff
You may get a sense of the veterinary hospital's level of service, the degree of staff knowledge, and the general contentment of pet owners by reading reviews. Think about the area when shopping for a veterinary facility. You should pick a hospital that is simple for you to reach in the event of an emergency.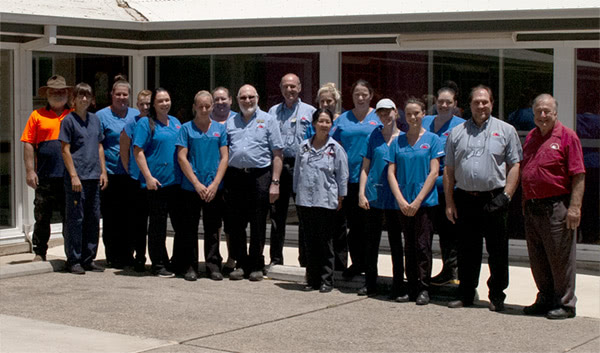 Nearby Veterinary Hospital
You can save time and ease your worry during an emergency by going to a hospital that is close to your house or place of employment. The accessibility of parking, public transportation, and other transportation choices must also be considered. You should look for a veterinary facility that has up-to-date, well-kept facilities when making your selection.
To guarantee your pet's safety and comfort, the hospital must be equipped with the right sanitary procedures and tools. You may visit the hospital and take a tour to observe the inside, outside, and personnel in action. A clean and well-maintained facility is a reliable sign of the calibre of the treatment given.
Reading Suggestion: Is Rossmore Vet Clinic the Right Choice for Your Pet?
Consider Accredited Hospitals
An impartial organization evaluates a veterinary hospital as part of the voluntary accreditation process to make sure it upholds the highest standards of veterinary care. An indication of the calibre of care a hospital offer is accreditation from groups like the American Animal Hospital Association (AAHA) or the American Association of Feline Practitioners (AAFP).
Another crucial aspect to consider when selecting a veterinary facility is the staff's level of knowledge. You want to be sure that the staff members are qualified, experienced, and trained to give your pet the best care possible. You can enquire about the credentials of the doctors, technicians, and other staff members. You may also find out if the hospital offers ongoing training for its employees so they can keep current on the most recent developments in medicine. Your choice may also be influenced by the veterinary hospital's degree of service.
You want a veterinary facility that treats your pet with kindness and on an individual basis. You may feel at ease knowing that the hospital is taking the time to respond to your inquiries, clarify procedures, and provide you updates on your pet's condition. You may also inquire if emergency services, after-hours services, and other conveniences are offered.
Conclusion
In conclusion, selecting the top veterinary facility in your area necessitates careful evaluation of several variables. You may make an informed choice that will safeguard your pet's health and well-being by seeking suggestions, reading internet reviews, considering the location, amenities, and accreditation, gauging the staff's degree of skill, and gauging the quality of service offered.