Pets are part of a family, and they're loved and cared for as one. Their health matters, so giving them the best care during an emergency should be every pet owner's priority.
Responding to a health emergency may cause panic and stress. It would help if you kept yourself grounded to react and respond better to the situation.
To help you get prepared, here are six immediate steps to take during a pet health emergency.
Assess Your Pet's Condition
The first step in any emergency health situation is carefully observing your pet's condition. You have to look for all the symptoms so you can respond accordingly.
When assessing your pet's current health condition, keep yourself calm. Animals can sense panic, which may worsen their condition. You need to carefully observe any of these crucial health problem indicators like heavy breathing, fast heartbeat, swollen abdomen, inflammation, vomiting, bleeding, and stumbling.
However, not all emergency health conditions may show these symptoms. For instance, cats tend to hide more often whenever they're injured or in pain. In this case, you'll need to stay attentive at all times to know all possible hiding spots within your house and around the vicinity.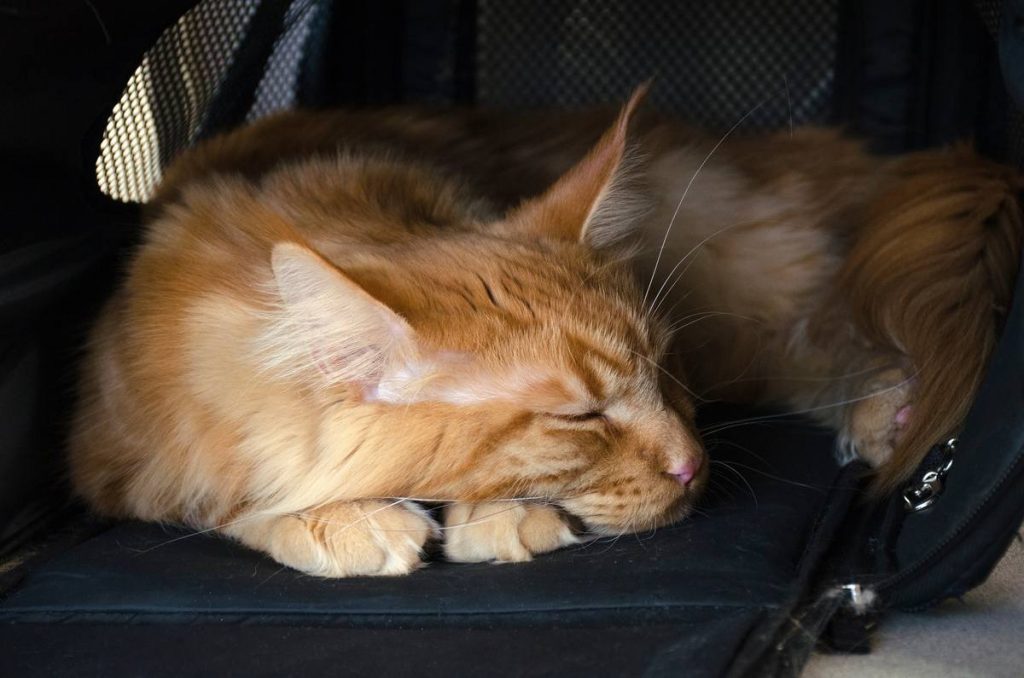 Contact Your Veterinarian
While observing your pet's current condition, it's best to contact your veterinarian right away. When you have a pet at home, you have to keep the emergency contacts of animal clinics and hospitals around your area to respond faster. If you're residing around the East Coast, you may look for an animal hospital in NYC that offers urgent care for pets.
Upon contacting a veterinarian for an emergency, calmly explain and describe the situation. Your observation will be their basis for the proper first aid you can do at home. You may also ask for an ambulance if you can't drive your pet on your own.
Your assessment during the call will also help your veterinarian prepare the tests and proper treatment your pet needs. They can respond more quickly upon your arrival at the hospital.
Carefully Perform First Aid
During the call, you need to take note of the vet's instructions. Every pet emergency health situation requires a specific primary response to increasing your pet's chance for fast recovery.
One of the most common pet health emergencies is trauma. Cases like falling, getting struck by an object, and fighting with other animals are common causes. These incidents may cause bleeding, bone fracture, and other injuries.
If your pet has broken legs, carefully splint or wrap it with a bandage. Refrain from immediately carrying your pet from one place to another, which might worsen the injury. Prepare a stretcher or a thick blanket and ask for a friend's help to carefully carry your pet to a safe place.
You may need to perform cardiopulmonary resuscitation (CPR) for sudden stoppage of heartbeat and breathing. You may do mouth-to-nose resuscitation until proper treatment is available or until you arrive at the hospital.
There are several first aid responses for specific pet emergencies. Your vet will tell you which steps you can take at home and during transport.
Prepare Your Pet For Transport
Transporting an injured pet requires extra care. It's best if you can contact a family or a friend to lend a hand when bringing your pet to the vet to ensure your pet's safety.
Depending on the situation, you may carry your pet with a stretcher or in a cage. For large dogs, prepare a stretcher of any sort. You may use a wooden board and a blanket to prevent any movement.
For cats, prepare an enclosed pet carrier. You may cover the upper part of the crate with a small blanket to help keep your pet feel safe and secure.
During transport, drive carefully. Driving faster may help get you to the vet quicker, but it can also increase the risk of further accidents and injuries, both for you and your pet. You can either get help from a friend or call an ambulance to be safe on your way to the hospital
Be Attentive Of The Treatment
Upon arrival at the animal hospital, mindfully explain the situation. Tell them about your pet's response to first aid and the complications that might have happened during transport.
At the hospital, be attentive to all the procedures and medications administered. The veterinarian attending will explain your pet's health condition and guide you through the treatment process.
Depending on the case, your pet may stay at the hospital longer for further observation. As much as possible, stay with your pet. An emergency causes a lot of stress, and being there may help them feel comforted.
Comfort Your Pet
When you're finally at home, prepare a comfy space for your pet. It's also best to minimize interactions with other animals to avoid stress.
You should also set reminders for your pet's medications and supplements. Like humans, they need to take their medicines on time to encourage quick recovery. Also, be sure to administer the meds properly to avoid choking.
Furthermore, keep your pet hydrated and well-fed. You may have to force feed if your pet hasn't regained appetite to help them recuperate.
Conclusion
Being a pet parent is challenging. Knowing how to respond to your pet's health emergency will equip you to respond to their needs better. Taking care of a pet may be demanding, but their unconditional love is enough to make every effort worth it.