German Shepherds are one of my personal favorite breeds of dogs. German Shepherds are beautiful, loyal, and multi-faceted dogs. Each one has its own unique needs and its own unique (and adorable) personality. Before getting a German Shepherd puppy you will want to make sure you have all of the necessary items prepared.
Here are 11 things to buy for your first German Shepherd puppy
Dog Food
Before getting your puppy, it is a good idea to invest in getting some high-quality dog food in bulk. You will want to feed your new puppy a dog food blend specifically designed for puppies when they are below a certain tender age. Pay attention to any sensitivities or allergies that your new puppy has and adjust food choices accordingly.
Food Bowl
An enrichment food bowl is a great tool to use when raising and training a new German Shepherd puppy. Enrichment is important for all dogs, but it is especially important for very intelligent breeds like this one.
Enrichment food bowls can be found on any budget. They also prevent your new puppy from eating too quickly. This is important because eating too quickly can make a puppy sick.
Reading Suggestion: German Shepherd Poodle Mix: A Family Crossbreed Dog
Training
Depending on your personal preferences and training methods, you may want to get a dog kennel or dog crate for your new German Shepherd puppy. This can help to provide your puppy with a valuable sense of safety and security, especially at night or while you work.
It is important to limit the amount the time that your puppy spends in the kennel to the minimum amount needed. Kennel training can also keep your home safe from stains and messes while you are still in the early training phase.
Dog Leash
Do not cheap out when purchasing a leash for your new German Shepherd puppy. Carefully research safe dog leash options for your puppy and choose the one you are most comfortable with. Your puppy will grow up to be a very capable and strong adult dog, so do not get a leash that they could tear or pull.
It is also important to make sure that your leash fits your puppy well and that your leash does not choke your puppy. You may want to use a different leash when your puppy is younger than when it grows up.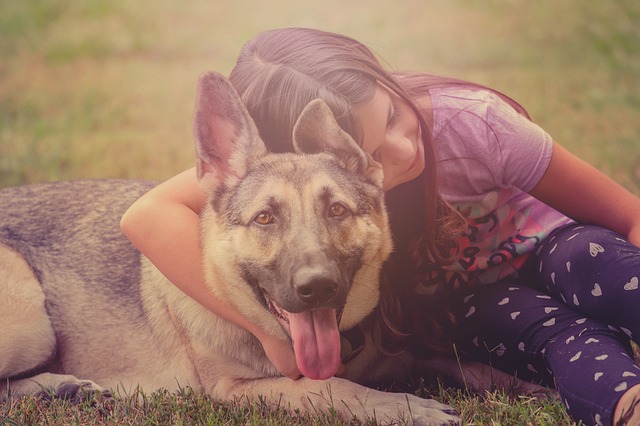 Enrichment Activities
In addition to an enrichment food bowl, it is a good idea to prepare some other enrichment activities for your new puppy. When your puppy has more opportunities for enrichment, he or she is less likely to have behavioral and health issues.
Enrichment activities help to prevent issues like trash digging and door scratching. You can find enrichment toys and activities online and in-store on a variety of different budgets. You can also buy materials to make do-it-yourself enrichment activities that might be recommended by your dog trainer or vet.
Reading Suggestion: Baby German Shepherd Puppy; An Adorable Pet
Toys
When shopping for your new German Shepherd puppy, you will want to get lots of toys. Make sure to get toys that do not have any small pieces that could choke your puppy. Even at a young age, your puppy will be strong and will have sharp teeth. Sturdier toys are more likely to last longer. There are also fun dog toy and dog supply subscription boxes that you can utilize when shopping for toys for your new dog.
Dog Treats
Positive reinforcement is important when training a new German Shepherd puppy. You do not want to beat your dog or yell at your dog when he or she misbehaves. It is important to have positive rewards like dog treats on hand when training your new puppy.
You can use dog treats to reinforce positive behaviors with your new puppy. After you have established a solid training foundation, you can teach your puppy new tricks by treat training as well. It is important to find high-quality treats that are healthy but still enjoyable for your dog. Do not spoil your dog with treats, especially if he or she is overweight. If some treats are too big for your new puppy, you may want to break them into pieces.
Dog Tag
Your new German Shepherd puppy needs a dog tag with all of your important information on it. At most pet shops, there are kiosks that you can use to design low-cost but effective dog tags. Make sure that your dog always wears a collar with a tag on it, even at home, just in case of any potential emergencies or unexpected situations.
Your tag should have your dog's name and your phone number at the minimum. You may want to put your name and address on your dog's tag as well.
Dog Bed
It is important to get a comfortable bed for your new dog, even if you plan to let him or her sleep in the bed with you. Having his or her own bed will give your new puppy a sense of comfort and security. This will allow your new puppy to sleep more comfortably through the night and also will give him or her a nice place to nap throughout the day.
10. You will want to buy a safe and high-quality dog shampoo product for your new puppy. Puppies love to play in the dirt, mud, and water. This is especially true for German Shepherd puppies. After a long day on the trail, at the dog park, or at the beach, your new German shepherd puppy will often be extremely muddy and dirty.
Mud and dirt can cause skin issues and irritation for your puppy. A dirty puppy will also make furniture and human friends dirty. This is why you need a good dog shampoo for baths.
Dog Brush
One final item that you will want to purchase for your German Shepherd puppy is a dog brush. In my opinion, German Shepherds have some of the most beautiful coats of any dog breed but they need maintenance. Regular brushing will help you keep your puppy beautiful and comfortable.