Have you recently adopted a puppy, or are you about to welcome a puppy into your home? What wonderful news, we are looking forward to you! This new companion will accompany you in many stages of your life and vice versa. Educating your puppy is an essential step to ensure harmonious, respectful, and fulfilling cohabitation, as well as the happiness of each member of the family. So how do you go about it? When to start educating your puppy? How long does it last and what to watch out for? In this article, we will cover some essential points to learn how to train a dog or a puppy in the best conditions.
Why educate your puppy?
When you welcome a puppy into your home, you are welcoming a new member of the family. It is a source of change for everyone, not to mention the main stakeholder: your puppy! Although he is Man's best friend, cohabitation with a dog is working.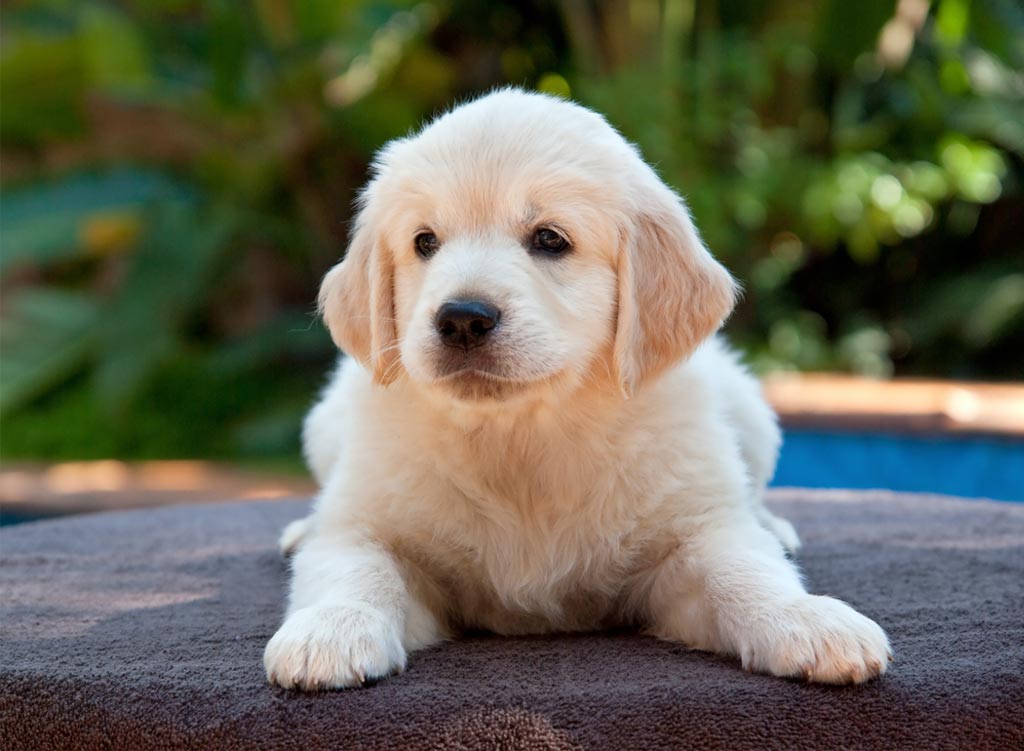 When a puppy comes to a home, you have to lay the groundwork and create a setting that works for both dog and owner. Indeed, this puppy will grow up and will accompany you for many years, nothing more normal than to wish that your future together take place in a loving environment, where mutual respect and everyone's happiness reign.
In addition to peaceful relationships with its foster family, it should also be noted that the education of a puppy has a security objective. Indeed, a poorly educated or uneducated puppy would not be suitable for cohabitation with humans or other animals. In some cases, it could even prove to be dangerous.
Indeed, without education, the dog loses its bearings in the social environment, which could give rise to disturbing or even aggressive behaviors.
Finally, although some breeds are more affectionate or others, more complicit with their master, each dog has its own personality. It is important to adapt the education given to a dog to its personality, habits, and character.
Reading suggestions: Black Dog Names – 400+ Names for Black Dogs
To these factors is added of course the personality of the master, but also his experience in dog training. For the master, it will be a question of establishing a hierarchy: the dog, which is a pack animal, is used to the existence of a hierarchical relationship. By ensuring a clear hierarchical relationship for all, it will also be more pleasant to live with a dog who knows where his place is, for the dog as for the owner.
When to start raising a puppy?
If you are interested in when to start raising a puppy, you may have read or heard a lot of conflicting information. Indeed, some defend the idea of ​​educating a puppy late, that is to say not before the age of 6 months. However, be aware that it is more advisable to start training your dog earlier.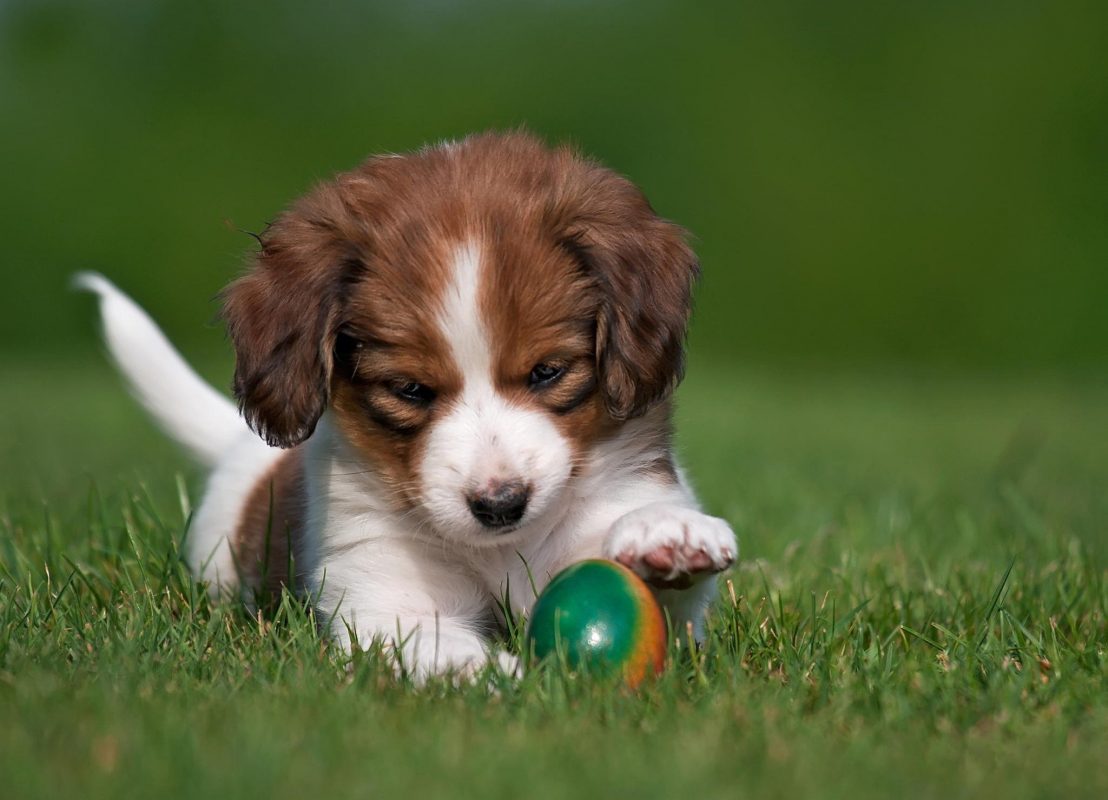 Indeed, the mother of the puppy already begins to educate it from birth. It is important to take charge of the education of your dog immediately after weaning, that is to say from the age of two months. In this way, he will benefit from continuous education. In addition, the puppy is then at this age in a phase of fusion with his master and he will therefore be more receptive to the education that you lavish on him.
Note, however, that this is also the phase during which bad habits emerge. It is, therefore, necessary, during the first months of education, to ensure that these do not develop further.
How long does it take to educate a puppy?
All dogs of all ages can be trained. However, it will be easier to educate your puppy during his childhood and his late teens. It is indeed during these periods of his life that he will be most able to be trained.
He is in a good time to learn and assimilate the basic indications. Likewise, you can already teach him not to bite, bark, jump, or even to stay clean. You can thus anticipate any behavioral problem that could be linked to a lack of education or training carried out in poor conditions or at too late a time.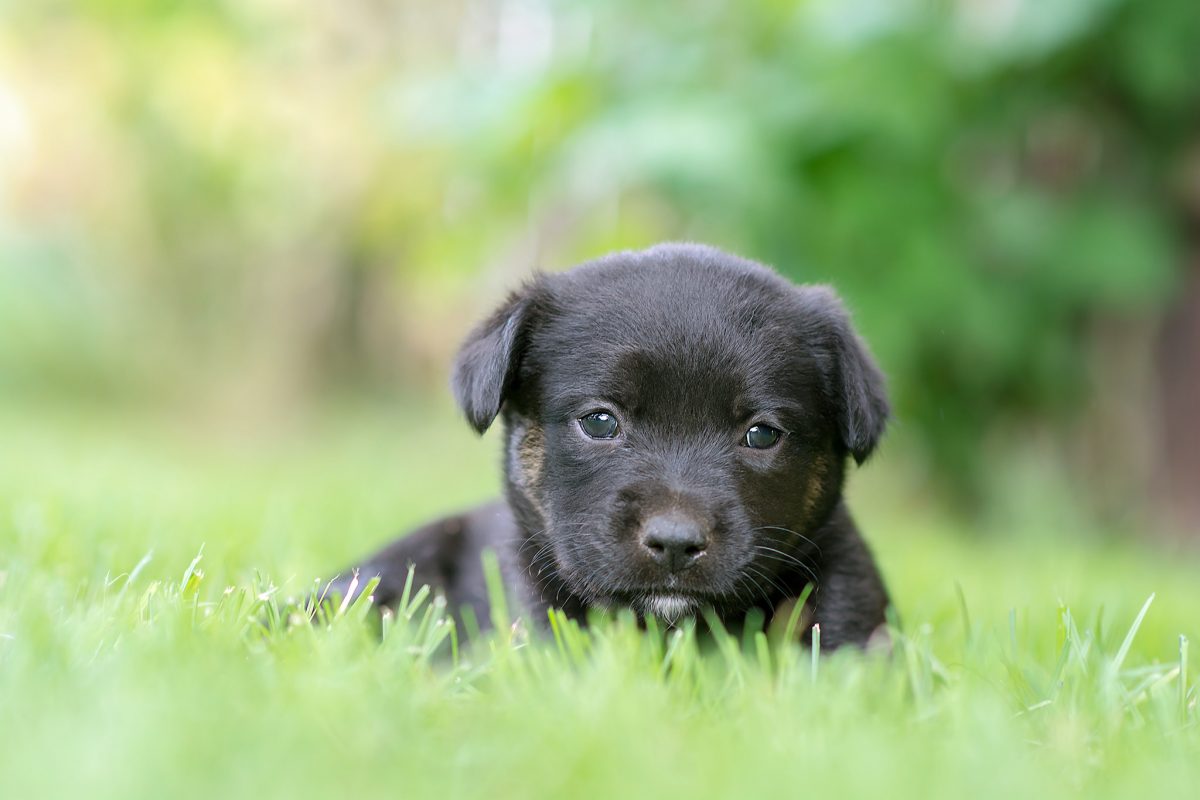 A dog reaches adulthood around the age of three, with variation depending on the breed. The education of a puppy, therefore, lasts in theory about three years.
Reading suggestions: How to Introduce your Dog to a New Puppy
You should still know that not all breeds of dogs are equal when it comes to education! Likewise, each dog has its own character, and some will be more stubborn than others. This can affect how long it takes to educate your dog.
Know that you also play a role, because your experience, your knowledge of dogs, or quite simply, your way of being will be factors that will play on the time necessary to educate your dog.
Finally, once you reach adulthood, there is no question of resting on your laurels! It is then necessary, and throughout his life, to consolidate the education of your dog and to ensure that the acquired reflexes remain in place.
How to educate a puppy?
A keyword: trust
The watchword when it comes to educating your puppy is confidence. Indeed, without it, relationships will not be productive.
It is therefore necessary for all circumstances to keep one main objective in mind: the dog must feel comfortable with his environment and his family. It is only in this way that he will show himself to be socially capable.
As we have seen, it is essential to establish a relationship of hierarchy between you and your dog. However, hierarchy does not mean a dominant-dominated relationship in the strict sense. Indeed, the hierarchy thus established must be natural, be based on a relationship of trust, be well understood by everyone, and be imbued with benevolence.
Therefore, in educating a puppy, one should not overdo punishments. Of course, these play a role, but they must remain strictly educational. So, do not use force when berating your dog. Instead, favor a firm, but a benevolent approach, which will be just as, if not even more effective.
Dogs are intelligent animals. They must therefore be able to understand the orders, but also their objective. Here again, trust is a crucial aspect.
Training your dog: where to start?
You can start educating your puppy with simple games and exercises. The puppy is in the middle of a learning phase and he may not always be able to perform an exercise the first time. You should always congratulate your puppy, especially at the end of the session. Indeed, it is necessary to make education exercises a playful moment, which will encourage your puppy to give the best of itself during the next sessions.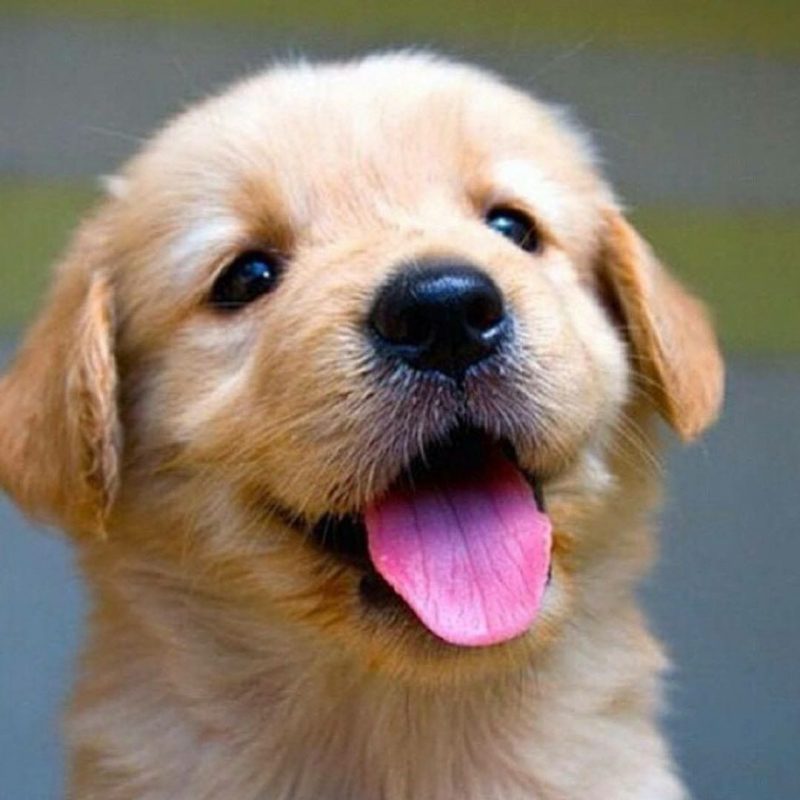 Rewards can take many forms. Indeed, some puppies will appreciate a caress, others will be more interested in a treat. It's up to you to observe your puppy and find what would really make him or her happy!
If your puppy fails an exercise, be sure to ignore his mistakes. Without it, he would instinctively associate the educational exercises with failure. However, it is essential that the moments devoted to the education of the puppy are synonymous with pleasure for him.
Be careful not to force your dog to exercise for too long periods of time. Indeed, since the puppy is a baby dog, his ability to concentrate is not equal to that of an adult. It is therefore recommended to practice ten minutes at most per session.
Finally, keep in mind that you are a co-actor in your puppy's education. It is therefore particularly important to know how to show adaptability. For example, if you don't get any response from your puppy to an exercise, then it will be a time to challenge yourself and get creative to find an exercise that is best for your puppy.
If you are patient and persistent by nature, it will obviously be easier to educate a puppy. And if not, it could be a great opportunity to work on these two aspects, for the well-being of your dog as well as for yours!