Moving from house to apartment can create troubles not only for you but also for your dog. Because puppies are accustomed to do a lot of walking and wandering around. It will not be less than a challenge for your puppy to cope with the confinement of a medium or small-sized apartment where he will not be able to walk or move around freely.
But don't worry! By following a few easy steps, you can help your furry friend adjust in an unfamiliar and small apartment very conveniently. Some easy to adopt and comprehensive house moving tips are listed below for creating a healthier dog-friendly environment inside the apartment which will ultimately result in a happier you.
Useful Tips for Helping Moving with a Dog
Try To Choose The Right Apartment
Try choosing the most suitable apartment while you decide to move from a house with a yard to an apartment. Apartments available near the parks are the best options to choose from. If an apartment is available on the ground floor, then it is not less than a blessing for your loyal friend i.e. your beautiful dog.
An apartment on the ground floor can help you let your puppy out for potty walks more easily as compared to being on the upper floors of the building. There are apartments for rent in Houston that are also pet-friendly if you are wondering. Also having a ground floor unit allows your dog to access more grassy areas if the building is pet-friendly. Some buildings also provide the facility of dog parks. So choosing the right apartment is a wise decision.
Puppy's Excessive Barking And Chances Of Lunging
When a dog is moved from one place to another, it is natural for him to bark more excessively than he used to at the previous place. There can be two main reasons for excessive barking. Let's have a look at both types of and their solutions.
Reading Suggestion: Dog Barking In Hotel Rooms: Tips For A Quiet Stay
Barking Due To Separation Anxiety
Dogs are always emotionally attached to their owners, so they are always fond of living all the time with them. Your dog is not an exception. Try spending more time with your dog especially in the beginning days of moving. It will help your dog find the new place a secure and adjustable one. Also, try to take your dog to your workplace (if permissible) or go on a walk during your break time.
If you're busy and can't always be there to calm your furry friend when he gets anxious, go ahead and purchase CBD for dogs online or from your nearest reputable pet store. Besides helping your lovely pet to relax, CBD oil can also help boost immunity and relieve occasional joint stiffness.
Reading Suggestions:
Barking Due To Some Noise
Once you have moved to an apartment, some sort of noise in the neighborhood, or at the front door, can make your dog bark in the craziness. The best solution to it is to simply apprehend your dog by saying "calm down" in a soft tone and when your dog has stopped barking, reward him with his favorite food item so he may better understand that where he has to stop barking.
Furthermore, it is scientifically proven that music can help your dog feel relaxed even in a noisy environment. Try playing different music like Jazz or some other genre for your art-loving puppy.
Another basic hurdle in adjusting your dog to apartment life is that he tries to lunge at every stranger which is hazardous to each of the three parties i.e. you, your dog, and the stranger. To resolve this issue, you may take your puppy to more rushy areas and make him understand that it is not mandatory to bark at or lunge at every stranger. Awarding the reward for your dog's commendable action is a very profitable move in solving a number of such problems.
Potty Sessions
Try managing a proper place for the potty need of your dog. Keep checking the potty routine of your puppy and keep directing him towards the right place to do potty. If it is difficult to do so or you don't have that much place to grow natural grass for this purpose, you may provide your dog with artificial natural-like grass pads to do potty with ease. But it is very important to note that the dispensing pads must be installed on a place that is secure and easily accessible to the dogs.
Reading Suggestion: Potty Training: How To Deal With It?
The Danger Of Meeting Accidents
Always keep an eye on your dog and never let your dog outside the building alone. Because it is very difficult, even for the trained dogs to sense the dangers in the shape of ruthless and speedy traffic around them. Your dog can have serious injuries if he is allowed to go out specifically when he is in an unfamiliar place.
The More Exercise, The More Fitness
Once you have moved along with your dog to an apartment, your dog's health becomes a matter of serious concern, as he will not be able to do as much walk or wandering as he used to do in the former house with a large fenced yard. So, it becomes the owner's responsibility to take proper measures for the better health of his dog. Following the methods given below can help you sort out this issue.
Reading Suggestion: Constipation in a dog: what to do
Offer Toys To Play With
Dogs love to play with toys. Treat your dog by dispensing different toys and letting him play with them. The fact which can not be ignored is that puppies never like to play alone with toys. So you must join your dog and play with him.
Go For Potty Walks
Puppies are more prone to pee or potty at places closer to nature than pottying at artificially made grass-pads. Taking your dog out for a potty walk can help him twice. First, he will find his favorite place to potty, and secondly, he will have a good walk which will help him improve his health.
For your ease, Pet Rescue Blog suggests that you may take your dog for a potty walk in the morning around 10 a.m. when he has digested his breakfast and then for a comparatively long midday walk around 3-4 p.m. Lastly you can go outside with your dog once or twice around 9 p.m. to 11 p.m.
Hire Services Of A Dog Walker
It is not very easy for a working person to go each time with the dog for a walk. A better solution to it is hiring the services of a dog walker. But make sure you choose a trusted dog walker company.
Visit Nearby Dog Parks
Your dog can be caught in a situation of boredom and depression when he is alone in a new place. Help release his tension by taking him to a nearby dog park. It will provide your dog with a chance to get rid of facing an uninteresting monotonous environment of a small apartment. Avoid visiting the dog parks in rush hours in the beginning.
Try Playing Different Games
Your puppy enjoys your company. Especially when you play some game with him. So try playing with your dog some interesting game e.g. hide and seek or finding a hidden object. Living in a small apartment, it gets impossible to hide at a new place every time but it is okay to hide at the same place and let your dog find you. It will be a great source of joy for both of you.
Provide Your Dog With Treadmill
Providing your dog with a treadmill can also be a method of keeping him healthy. It is a different way from the traditional methods but it is as interesting as it seems to be. But keep in mind that try this method only if your dog is wishing to do so and start with a slow speed of the treadmill. Stay close to your dog while you are trying this method with him.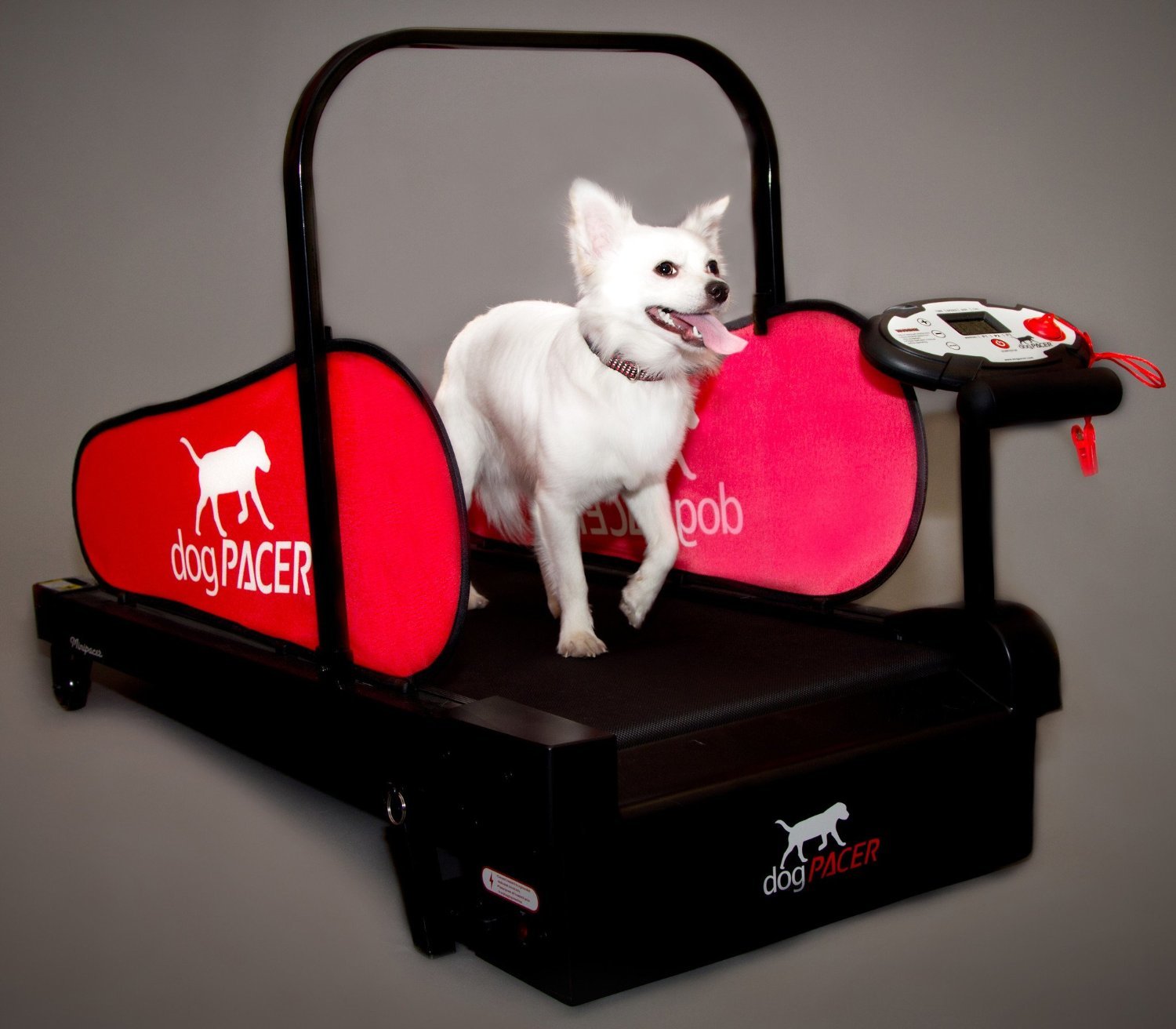 Adjust With Apartment Life
In the beginning, it seems very tough to fit your dog in a new environment i.e. helping him adjust in an apartment. But it is damn true that you will find it a blessing after doing it for a short period of time. Your dog will love and enjoy his new lifestyle at a new station. So don't hesitate, just go for it!
PetRescueBlog.com always aims to assist you in every sort of situation you come in front of by providing you sincerest and comprehensive suggestions to make it easy for you to adopt a loyal best friend. Don't forget to share with us your experience of moving your dog from a large house to a small apartment. Leave your valuable feedback in the comment session below.