We love our pets like family, and they love us right back. Sometimes the affection is so strong they can barely stand to be away from us, which can lead to a series of behavioral changes and health issues you don't want to ignore.
Unfortunately, separation anxiety is one of the most common behavioral disorders in pets, affecting 20 to 40 percent of dogs. And in a post-pandemic world, we can expect these numbers to climb rapidly in the coming months as we return to work, school and socializing. That's why it's important to be able to identify separation anxiety and try to curb it with the help of exercise, healthy treats, and continued training.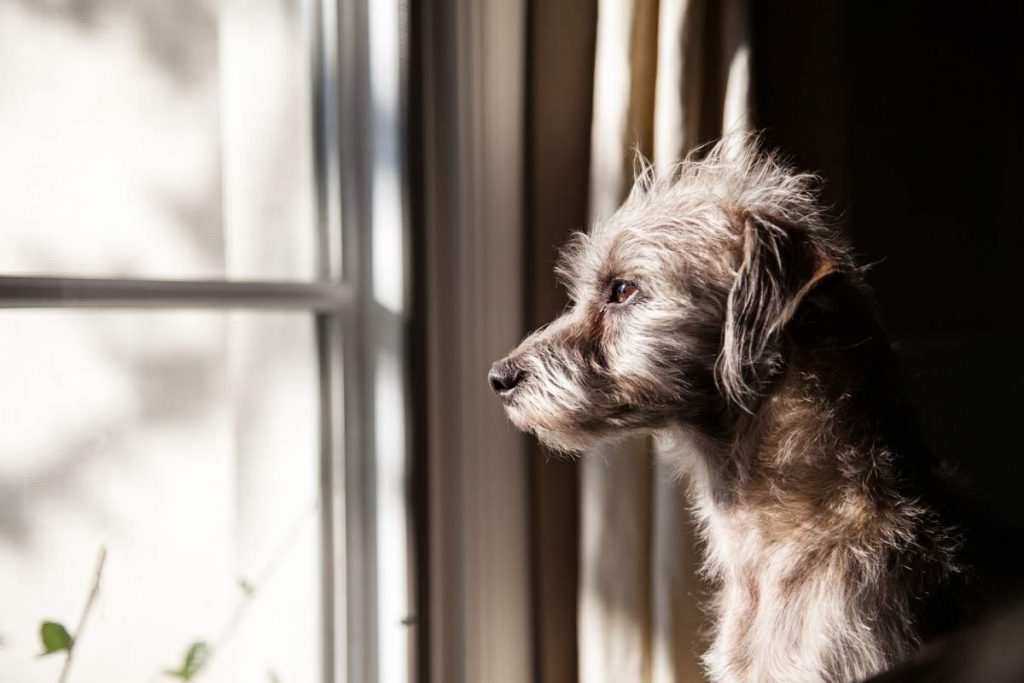 When your pet begins to act out when you're not around, it's a sure sign of separation anxiety. But could it be something else? Here are the signs you need to look out for when determining whether or not your pet is suffering from separation anxiety.
Destructive Behavior
Dogs who are stressed out will show their frustration by destroying things in the house. They may chew up shoes, furniture, paper and even wooden doors and window sills. They may also exhibit other destructive behaviors, like digging and scratching. This behavior is relatively easy to control by keeping off-limits items away from your pup and providing safe dog chew treats that help them relieve aggression. Cats may show signs of anxiety through destruction as well, especially in the form of scratching furniture and walls.
Escape Attempts
Crafty animals who feel confined and anxious will do whatever they can to escape the environment, presumably in hopes that getting out of the house or crate will lead them to you. Pay close attention to signs of escape attempts, including scratches, gnaw marks and other signs of destruction around doorways, windows and other escape points.
Potty Troubles
Whether it's a dog or a cat, accidents in the house are among most obvious signs that your pet is missing you when you leave for the day. Since these issues can be indicative of larger problems — including serious health problems you don't want to overlook — you need to make sure they're not linked to another issue. One simple way to tell if your pet's potty problems are separation-related is to make note of when they occur. If they're only happening when you're not home, it's a sure sign of separation anxiety. Make note of other behaviors and symptoms as well. Some pups may also defecate and then consume their excrement (coprophagia) when feeling anxious.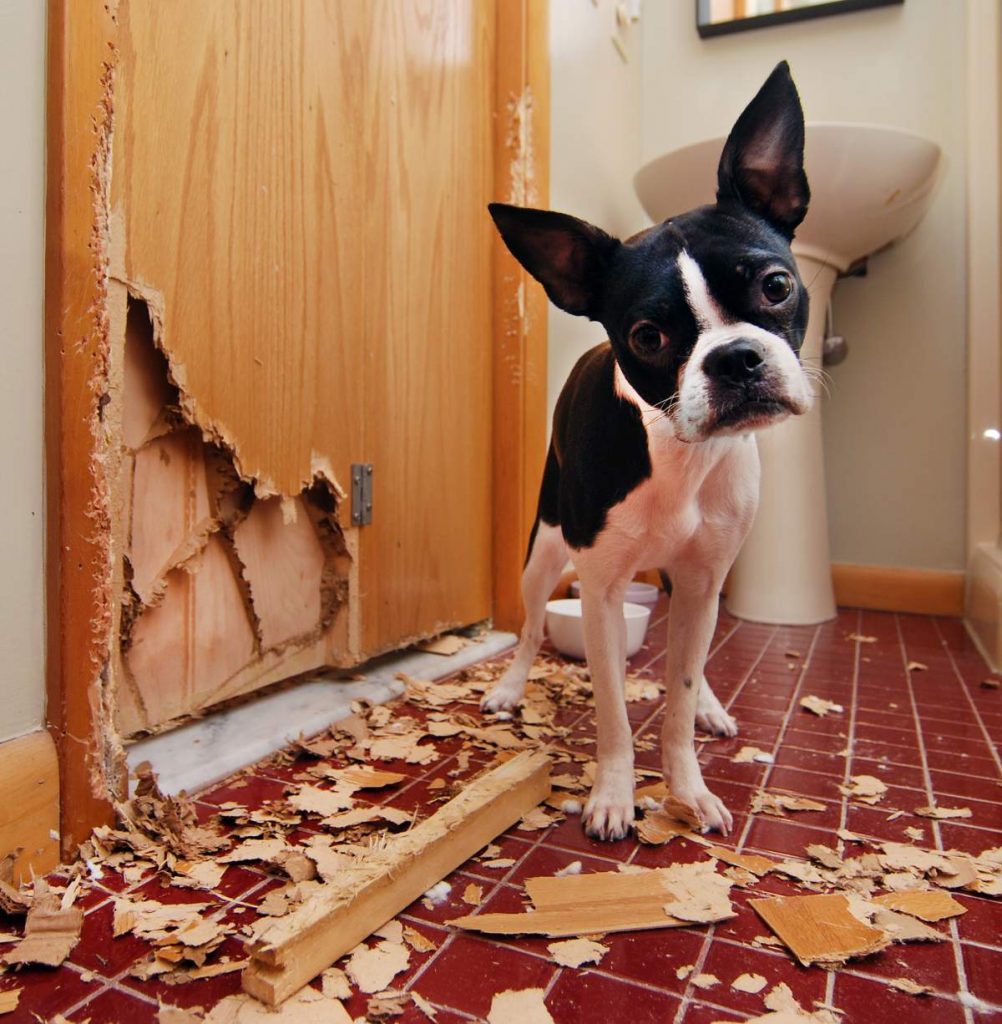 Barking, Crying, Whining or Meowing
One of the most gut-wrenching signs that your pet is worried about you leaving is that they will let you know with vocalization. Crying, whining, howling, meowing or barking when you're getting ready to leave or shortly after you shut the door are signs that your pet may be suffering from separation anxiety. Some pets express their frustration through audible cries and barks for hours, which can be disturbing to your neighbors.
Panting and Pacing Around the House
Regardless of the cause, excessive panting, drooling and pacing are key indicators that a dog is anxious. Often, pups with separation anxiety exhibit signs of restlessness and are unable to get settled. They may pace in circles, want to go outside and pant or drool excessively. Some dogs may also tremble or shake when you're getting ready to leave.
What Can You Do About Separation Anxiety?
Dealing with a furry friend who has separation anxiety is undoubtedly one of the worst parts about pet ownership. It breaks our hearts to leave day in and day out when we know our pets are struggling at home. Luckily, there are some things you can do about it to help ensure that your pet adjusts well to alone time so you can get back to your life with confidence.
See your vet.
Many of the above signs are also signs of common health conditions in pets, so it's important to see your vet first to rule out any other potential causes. Be sure to report all of your pet's symptoms and have your vet conduct a thorough exam before chalking it up to separation anxiety.
Consider crate training
Crate training can be a very useful tool when dealing with all sorts of canine anxieties because it provides your pup with a comfortable, relaxing place that they associate with safety. The trick is to make sure your pup has a positive association with the crate, which you can achieve by filling it with their favorite chew toys and treats. 
Create a calm environment
If leaving the house is enough to throw your pet into a state of panic, other environmental stimulants might be making it worse. For example, loud noises — whether from traffic outside, noisy roommates, construction, loud appliances or even wind — can worsen your pet's symptoms. Make sure there are no stressful triggers within your home when you leave.
Think about medication
If the above techniques don't work, you might want to consider speaking to your vet about medications and supplements that could help your pet calm down. Often, vets will prescribe anti-anxiety or anti-depression medications to help cats and dogs who are struggling with chronic stress and anxiety. You may also consider trying natural supplements like CBD to help your pup relax without medication. 
Provide toys and chews
Just like humans, pets can have comfort items that help them relax and de-stress each day. Providing chew toys, stuffed animals and safe pet chews like bully sticks can not only help provide your pet with some comfort, but it can also help ensure that they have something to do while you're away.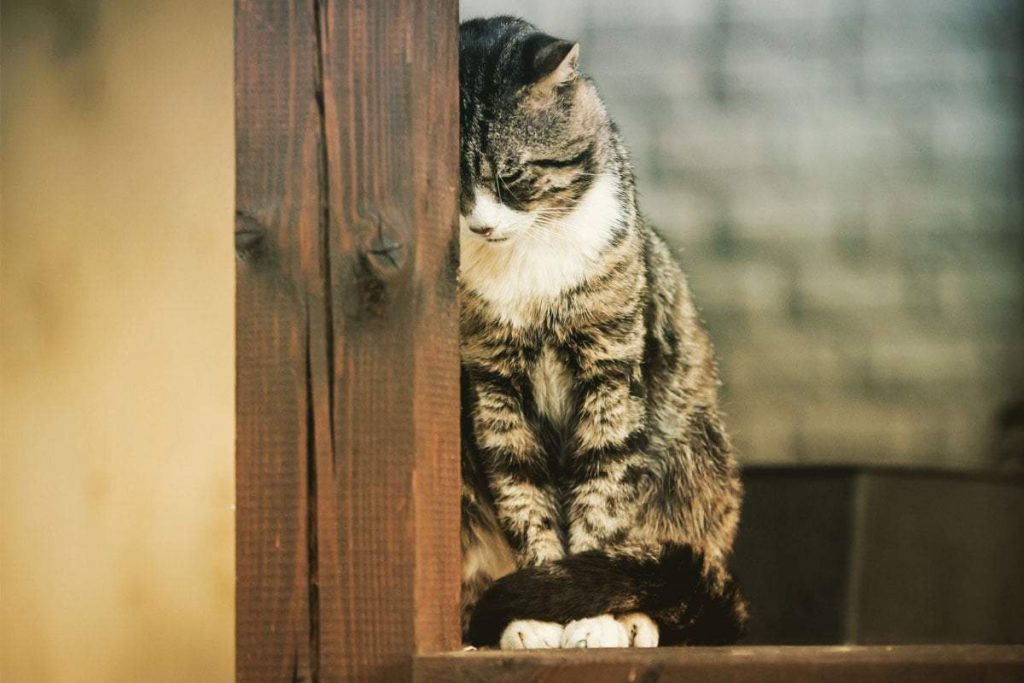 Pay Close Attention to Your Pets
At the end of the day, the best way to tell if your pet has separation anxiety is to pay close attention to their behavior. You know your dog or cat better than anyone, so it's important to trust your gut. If you notice a shift in behavior or get a sense that your pet is unhappy when you leave, don't ignore it. Thankfully, there are some easy things you can do to help lessen the problem.
Related Posts: