Dogs can become depressed just like humans. Any change in the dog's life can have a major impact and lead to depression. After all, dogs are creatures of habit. Depression in dogs not always easy to recognize. Many complaints can also have a different medical cause. You can recognize depression in dogs by a number of symptoms, including loss of appetite, loss of interest, and sleeping a lot.
How does depression develop in dogs and what can we do about it? Depression is characterized by a depressed mood, where you lose interest in the things around you. Depression is common in both humans and dogs. If the gloom persists for more than two weeks, it is wise to see a vet. The vet will first rule out all possible physical causes before making a diagnosis of depression.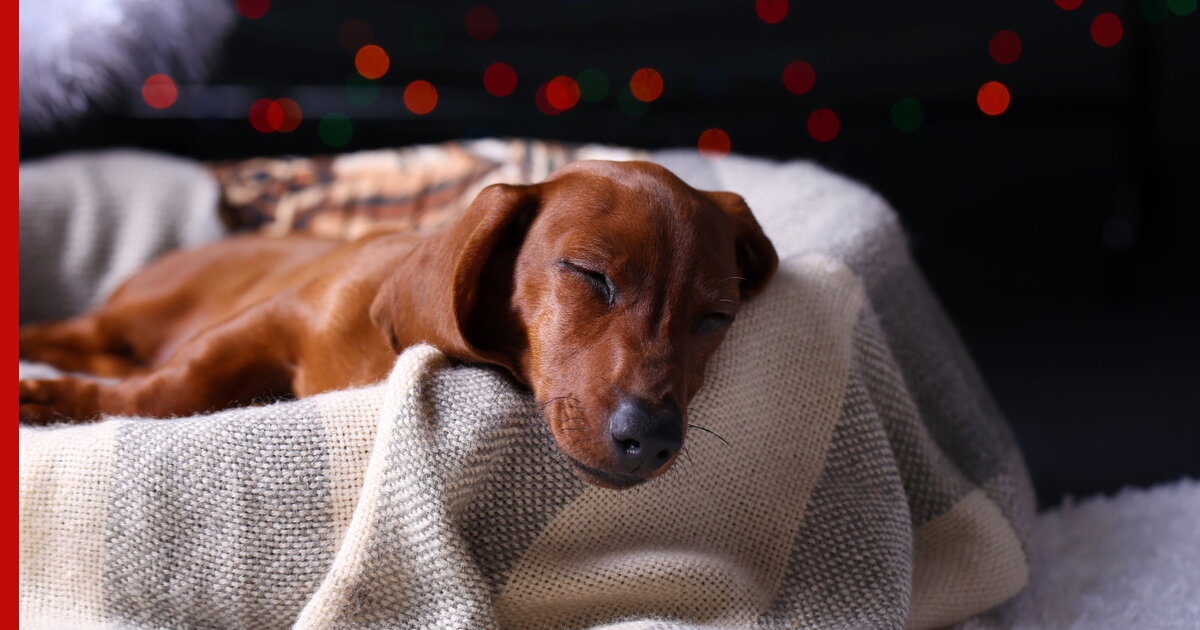 Symptoms of depression in dogs
Recognizing depression in dogs is not easy. Many complaints can also indicate something else, such as Lyme disease, which causes constant depression. But also bacterial and viral infections can have similar symptoms to depression.
Reading suggestions:Black Dog Names – 400+ Names for Black Dogs
If the dog has had vague complaints about a while and is not feeling well, you will initially think of a physical cause. Depression does have a number of specific characteristics that are, more or less, always present. Clues that can indicate depression are:
weight change due to lack of appetite or eating a lot
listless, indifferent
sleep a lot
drink less
move slowly
coat problems, other than molting
somber mood
no interest in playing
does not radiate pleasure
doesn't want to walk
change in behavior: this can be timid, anxious, or aggressive
How does depression develop in dogs?
Dogs are creatures of habit and thrive on routine and regularity. Regular habits provide the dog with a stable, calm environment where it feels safe. A sudden change in that routine can cause the dog to become unbalanced and depressed. This change can be caused by an event and/or by the owner himself. Due to circumstances, the owner may have less time for the dog.
If the dog has left alone a lot, sits in a crate for hours, walks, and plays less, the dog can become gloomy. The dog receives less attention and guidance from the owner and as a result, becomes confused and insecure. The less good physical and mental care then turns out to be a breeding ground for the development of depression. Since dogs are very people-oriented, they often mirror the state of mind of the owner.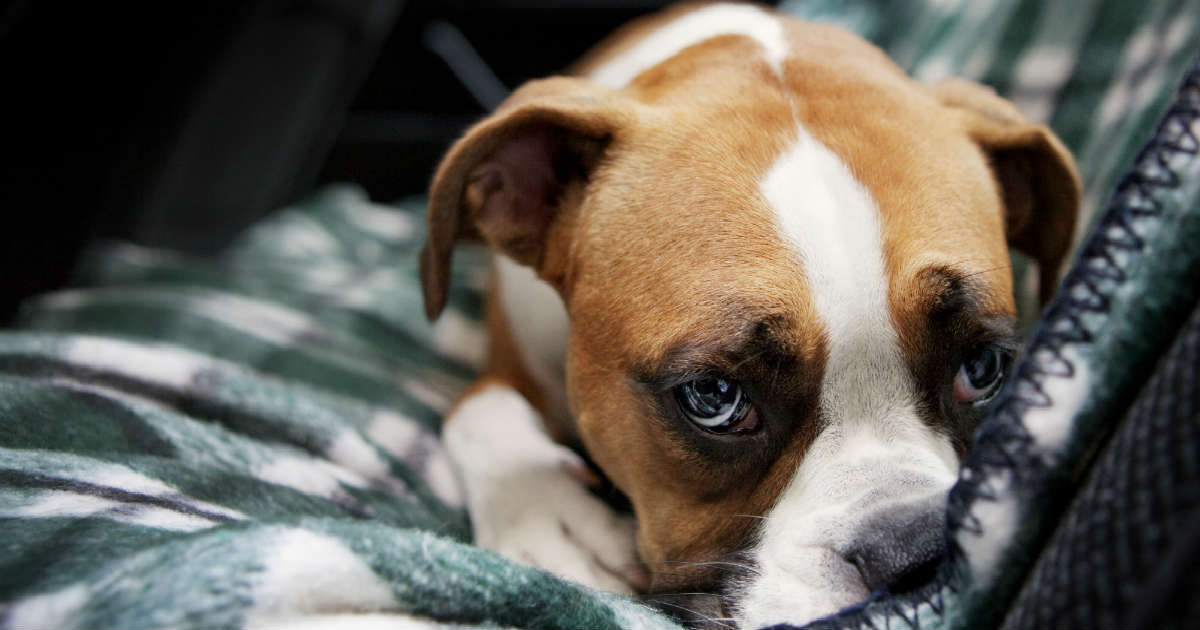 If the owner himself suffers from depression, the dog may also become depressed. A dog can also become depressed from traumatic events such as:
rehabilitation after an accident with physical injury
victim of assault
move
the death of another dog (buddy)
the death of an owner
no longer having contact with an owner
Depression is caused by the animal being exposed to a traumatic stress experience for a longer period of time.
Treating Depression in Dogs
Do you recognize one or more characteristics in the dog that could indicate depression? Has the vet ruled out any physical causes? Fortunately, depression in dogs can be treated well.
Giving extra attention
Attention is the best medicine. A dog is a pack animal and does not like to be alone. Get the dog more involved in family life and talk, hug, and play with the animal. Take long walks and let the dog, along with other dogs, run and play around. Respect a dog's traits and needs and give them lots of love and attention. This is already effective in most dogs.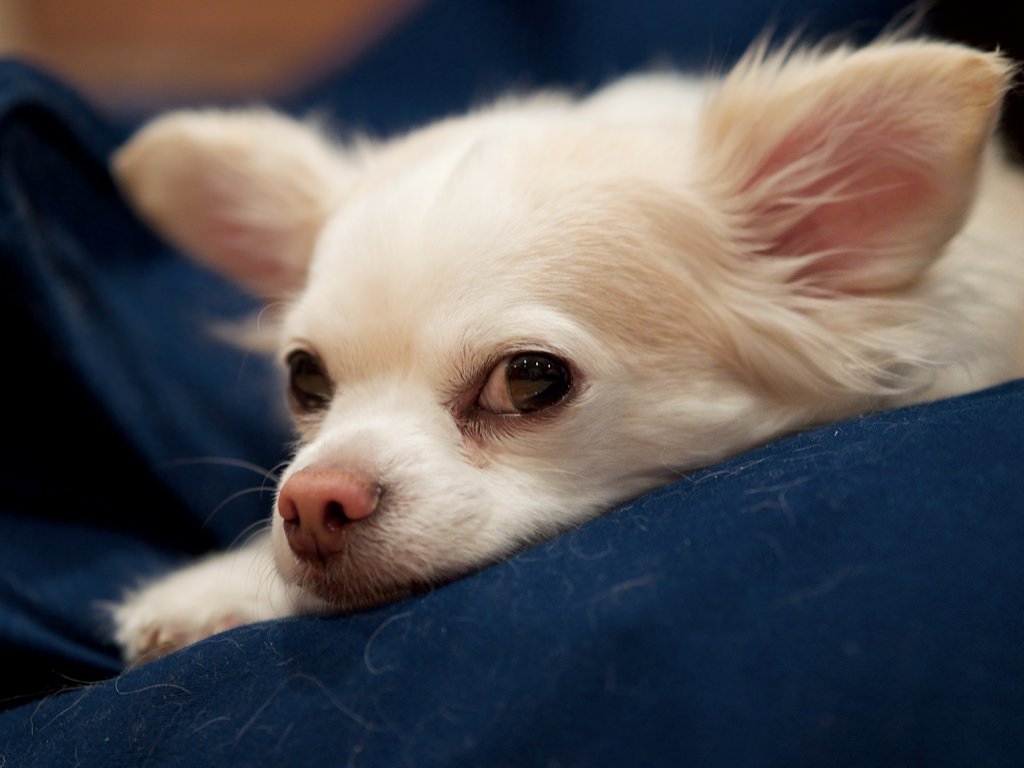 Grooming a depressed dog
Depressed dogs generally have little or no appetite. Feed the dog in small amounts several times throughout the day. Consult with the vet whether dietary supplements would be desirable. With depression, the general condition of the dog decreases. In addition, the dog takes care of itself less well.
Reading suggestions: Happy Dog Food Review and Recommendations for 2021
If a dog is not feeling well, you can literally see this in the coat. Brush the dog daily, be alert for cuts and skin irritation, watch for thorns or splinters in the soles of the feet and check the ears regularly. Due to a lack of sense and energy, the owner will temporarily have to take over the 'daily toilet' from the dog. The dejected dog barely grooms itself.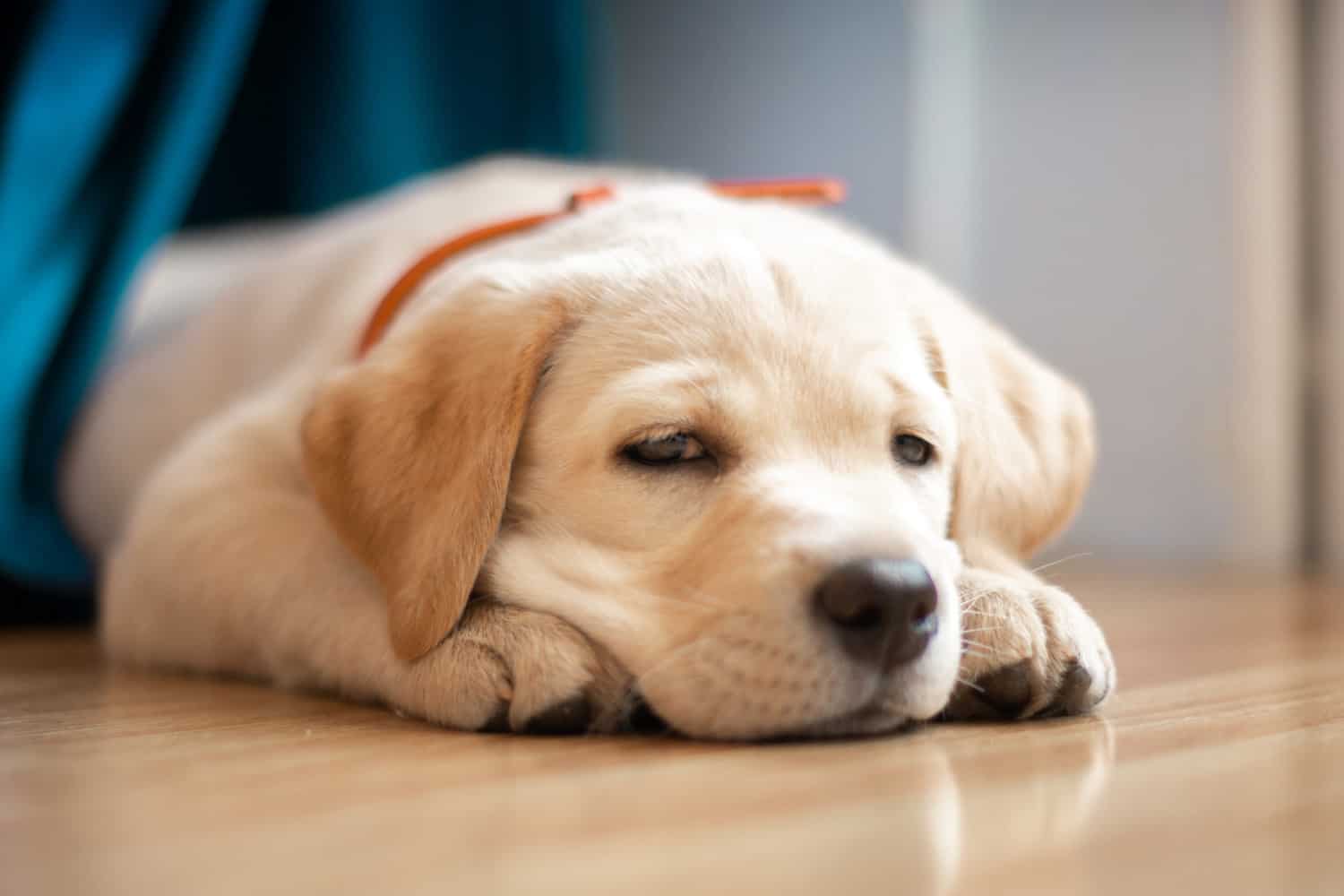 The lonely depressed dog
As has already been said, the dog is a pack animal and cannot stand being alone for too long. Contact with people and other dogs is essential. If the owner of the dog has too little time to take the dog to the beach, heath, or forest, a dog walking service can offer a solution. One can also consider purchasing a (new) buddy who can get the dog out of the depression. The dog has his hands full with the arrival of a new family member, especially if this is a puppy.
Treating depression in dogs with medication
Sometimes you have tried everything to get the dog out of the depression, but nothing works. In this hopeless situation, the vet may decide that the only way out is a pill.
Prozac
The long-term depression is then treated with the active ingredient Fluoxetine, an antidepressant, the best-known brand of which is Prozac. Fluoxetine improves mood and reduces anxiety. The administration of Prozac in dogs should not be taken too lightly. Unfortunately,
Prozac also has unpleasant side effects and brings health risks, such as nausea, liver problems, intestinal complaints, heart failure, dry mucous membranes, and epilepsy. In addition, it is good to know that, in 2017, Prozac is not yet a registered veterinary medicine.
St. John's wort a natural alternative
The side effects of antidepressants are often unpleasant when they are easy to avoid. A natural alternative is St. John's wort. In folk medicine, this herb is known to be an effective remedy for depression. The British Medical Journal published in 2005 the astonishing research results of the use of St. John's wort in depression.
A nice side effect is that the side effects of St. John's wort are negligible compared to the synthetic antidepressants.