The pack of harness dogs was initially called upon to transport cargo, especially in snowy or hilly places, where horses had difficult access. The muzzle and paws of these dogs are vascularized so that they are protected from the cold and can move safely on icy or snowy surfaces.
They are also perfectly capable of holding out for several months in polar environments. Add to that their great physical power, endurance, and obedience, and you have the perfect replacement for a horse that is too big and sometimes too fragile for certain trips.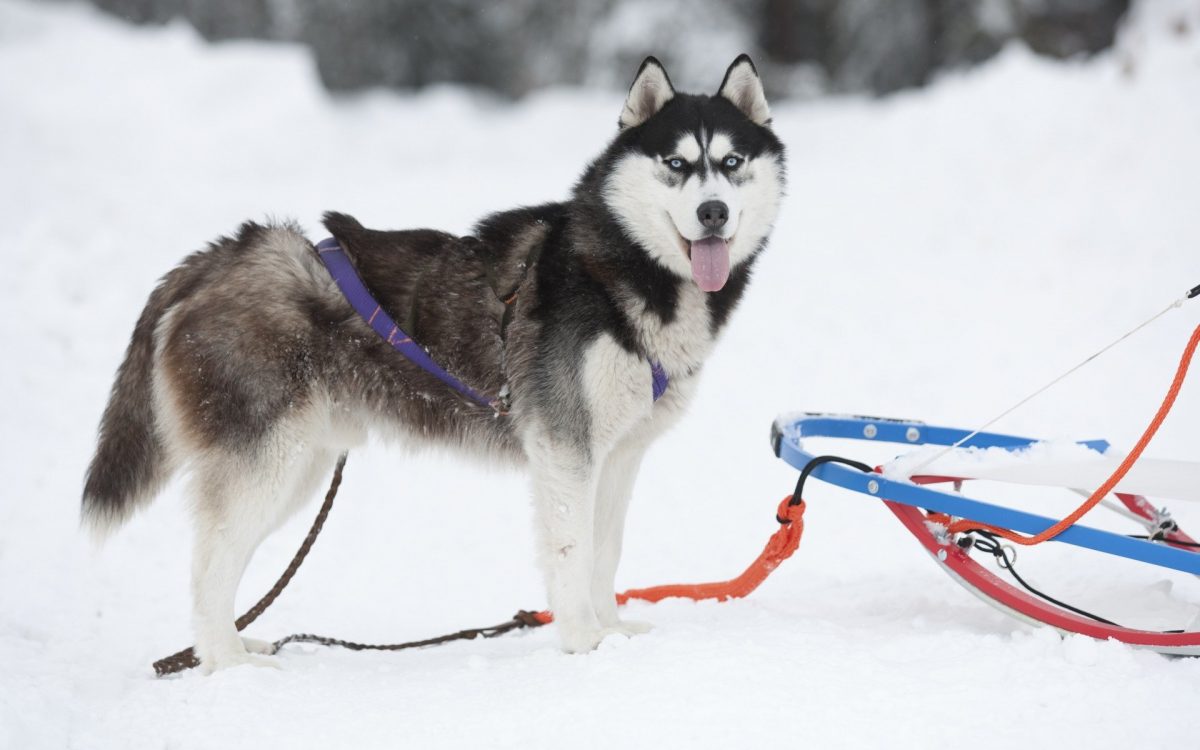 However, the harnessed dog was not only used in the far north, since this dog, much less expensive to maintain than a horse, was acclaimed by peasants and craftsmen who could not afford an equestrian team, hence its nickname of the poor man's team. Today sled dogs are mainly intended for competitions and tourist expeditions, whether in Scandinavia or North America.
Profile
Size: 50 to 66 cm (It depends on the breeds and if it is a male or a female.)
Weight: 30 to 43 kg (it depends on the breeds and if it is a male or a female.)
Character: independent, dominant, strong, obedient
Training: the peculiarity of the harnessed dog is that it is intended for a specific task that must therefore be taught perfectly. You have to proceed in stages, depending on your age. The first six months are intended for socialization, up to a year he becomes familiar with the task ahead and it is only after his first birthday that he will be able to pull his first team.
Common diseases of sled dogs: Hip-femoral dysplasia, eye problems, parasites
Worthy descendants of the wolf, sled dogs are independent, stubborn and sometimes difficult to train. Fortunately, they are not aggressive and are often affable.
When they agree to come to you!
Independent
Dominant
Strong
Respectful of the social hierarchy
Affectionate
Barker
Energetic
Worker
Sociable
Clever
Friendly
Runaway
Brawler with other dog's life expectancy is about 10 to 15 years
What are the physical characteristics of this breed
If there are several breeds of sled dog, and we are going to develop the physical characteristics of each one, the sled dogs have in common that they descend from the wolf, of which they have kept character traits, but also physical characteristics: rather large, they are endowed with great strength and resistance to temperatures below zero degrees.
In addition to their great resistance to difficult conditions, they are very enduring and can run several hundred kilometers at one time. Their face is also characteristic: the muzzle is long and the triangular ears stand high on its head.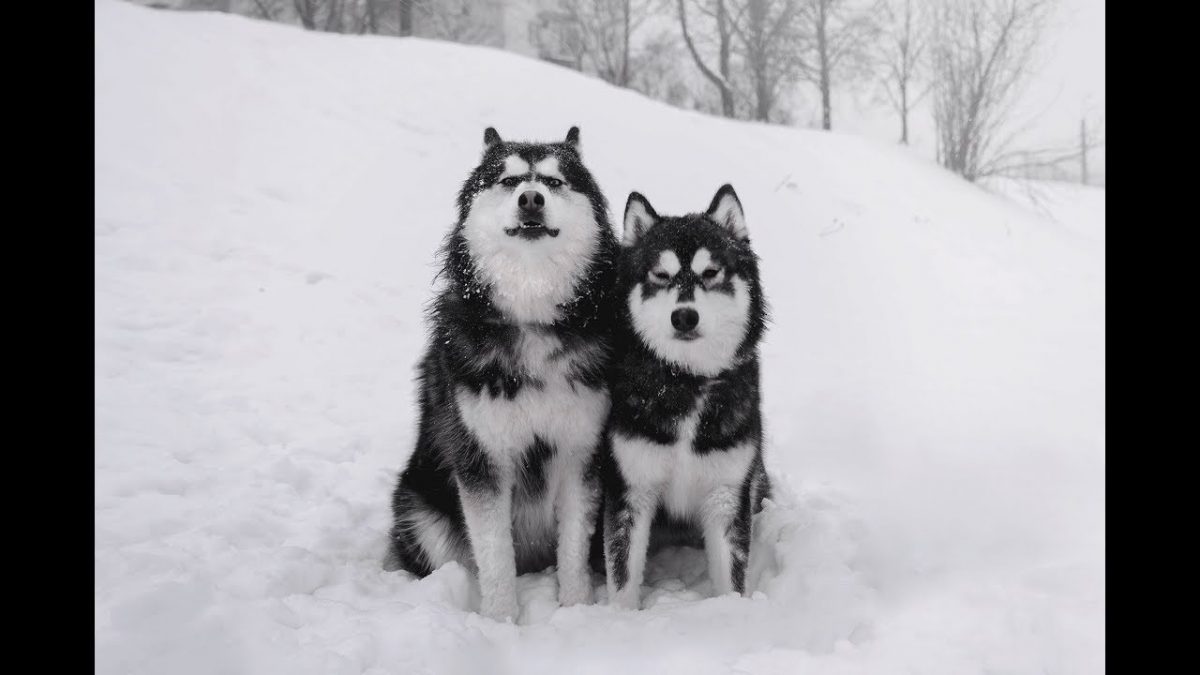 6 Sled Dog Breeds:
Alaskan Malamute
The Malamute sled dog is strong and muscular. Her undercoat is dense and thick and her coat looks like horsehair. He is not the fastest of the sled dogs, but his extreme endurance and physical strength have earned him the nickname of the locomotive of the far north.
The Greenland dog
Originally used by the Inuit, this often dark-eyed dog has a wedge-shaped muzzle and variegated tail. Her dress with a warm and silky underlay is dense and coarse like all those sled dogs. It is powerful and very fast.
Siberian husky
Rather small, compared to other sled dogs, the Siberian husky is renowned for its pretty gray coat and often blue eyes. His build makes him a fast and agile animal.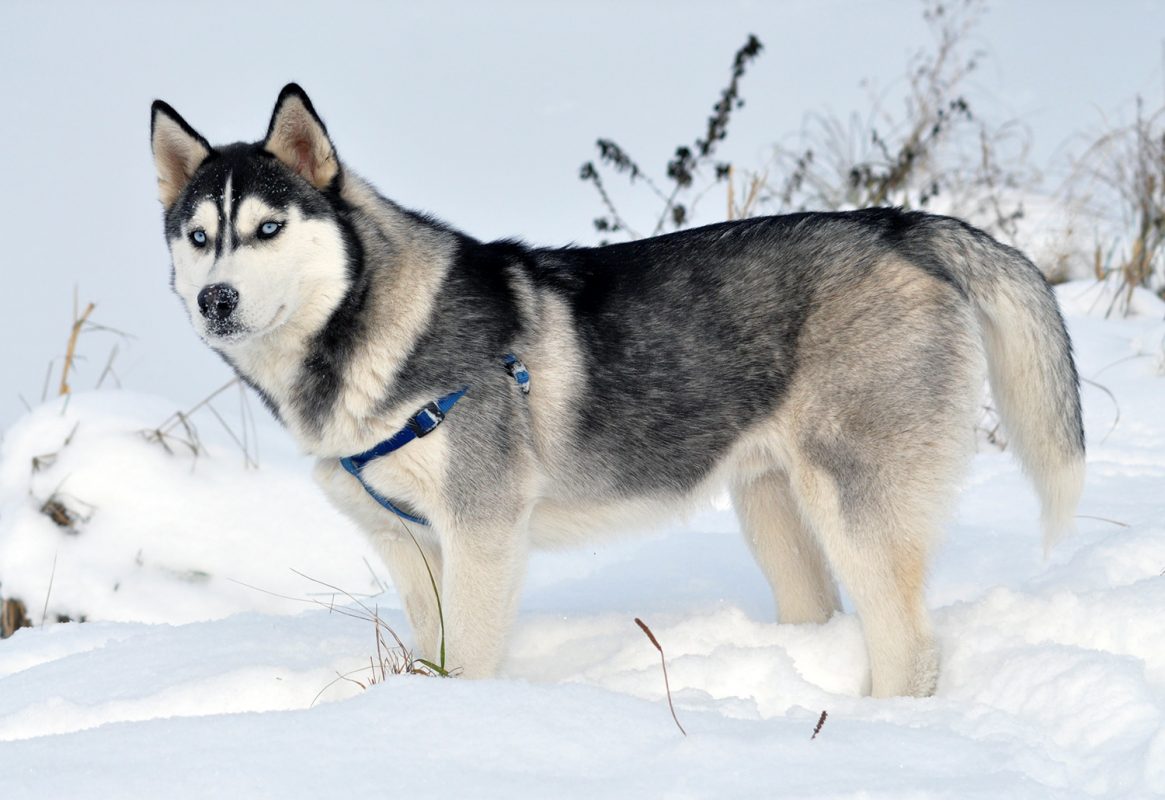 Samoyed
The Samoyed sled dog owes its name to the Samoyed tribe from which it originates. This medium-sized white dog is both tough and fast. He is also famous for his repeated yapping.
Canadian Eskimo
Formerly known as a gimmick, this dog is very similar to the Greenlandic dog in all respects. It is a species that has very few individuals, so you will not be likely to come across many.
Sakhalin Husky
Originating from the island of Sakhalin in Japan, this rare dog is mainly used by Japanese dog handlers and is usually only found in the Empire of the Rising Sun. Small and sturdy, Sakhalin husky is very fast.
What are the character traits of this breed?
As useful to humans as they may be, the sled dog cannot be considered as a docile and working dog for humans either, unlike the sheepdog for example. It is interesting to note to what extent an animal so useful in everyday life, and yet knowing how to mount a guard and protect its owner from danger, remains independent.
Like its lupoid ancestor, the sled dog works in a pack, where a strict hierarchy still reigns. The harness dog, therefore, needs to refer to a dominant or take its place. A balance of power will therefore be created between the dog, his master, and possibly his pack companions.
Reading suggestions: Black Dog Names and 400+ Names for Black Dogs
However, the sled dog is not aggressive. His strong primary instincts will sometimes lead him to fight with his peers or very badly tolerate the presence of an unknown cat or dog, a potential rival, on his territory, but he is gentle with humans. He knows how to be playful and friendly and works with a good heart.
How to train your sled dog?
When approaching a husky, malamute, or Greenlandic dog breed, make sure your sled puppy is well weaned. It is from his mother that the harness puppy learns the basics of socialization and acquires enough self-confidence to then be able to evolve in contact with others without showing inappropriate behavior.
The harness dog is already a wild and independent dog, so this weaning time is even more important for him than for a sociable species and attached to man by nature. The small sled dog requires specific training which is done in several stages. Be careful not to want to go too fast or risk pointing him and demotivating him. Two to five months: During this phase, you will teach your dog the basic rules, such as where to go to the toilet, what to eat and what not to eat, and how to behave in the house. This will be the time to impose yourself as a referent since the harnessed dog instinctively needs to follow a hierarchical order.
If he does not recognize the "leader" in you, he in turn risks wanting to "take power" and ask you many behavioral concerns. This does not mean that you have the right to abuse authority or worse to be violent, a good leader must be respectful and fair. This is also the time to expose your puppy to other animals or humans to socialize him.
When your young sled dog is comfortable and responds to simple instructions, you can start teaching him more complex things, such as going where you tell him to, sitting down, or bringing things back.
From 6 months, if you intend your puppy for the team, you can start training it using specialized equipment and making it follow a course, even if it is only from one-year old that you will offer him his first experience of the pack and the negotiation of a real team. We advise you to contact a trainer or guide specialized in sled dogs since their training is complex and very specific.
Feeding the sled dog
The sled dog should not surprisingly benefit from a diet rich in proteins and lipids since it expends itself enormously. You may even be advised to consult a veterinarian to help you determine exactly what your pet's nutritional needs are.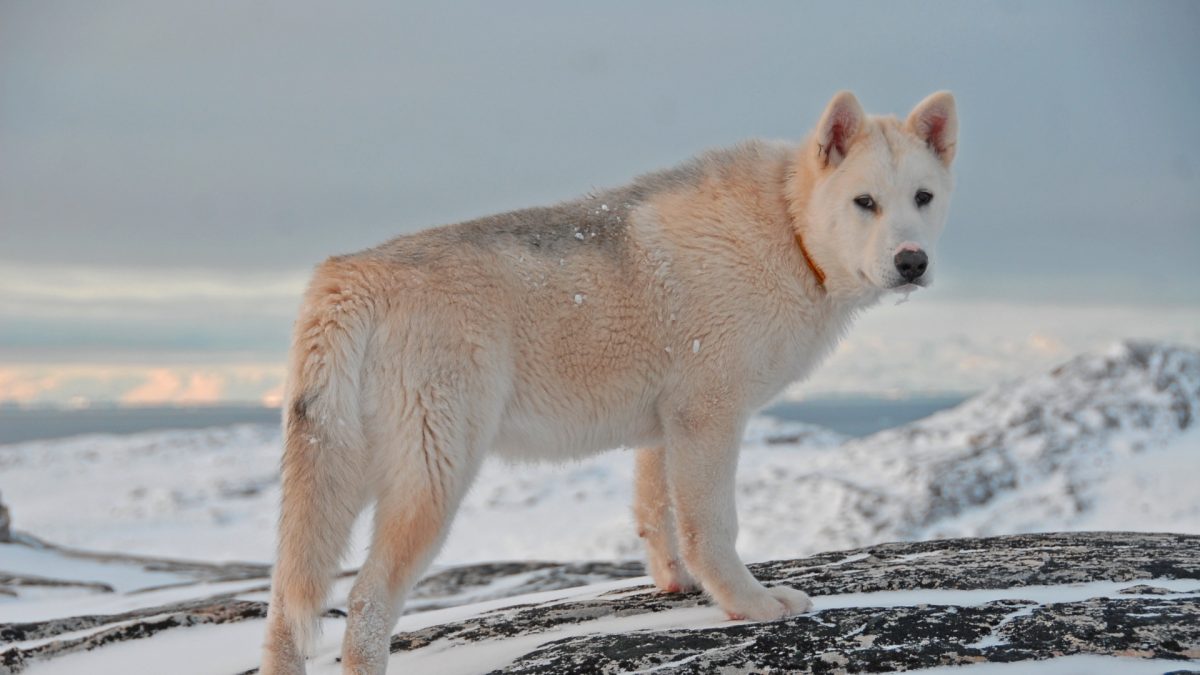 Harness dogs are intended to achieve physical performance that is as extreme as it is precise, so it is necessary to give them high-quality kibble, specially designed for dogs of this ilk. The great advantage of kibble, besides the fact that they have been specially designed to meet energy needs, is that they keep well. Ideal therefore when moving from one isolated place to another in winter.
Take care of your sled dog
To adapt to the changing seasons, sled dogs molt twice a year. During this period, it is important to brush your dog well so that he is not bothered by his hair or worse, that he swallows it. However, never make him undergo a grooming or "a good cut", his coat is complex and perfectly protects the animal in its natural form.
To alter it is to call into question its balance and threaten, for example, the thermal protection of the animal. In a nutshell: if we can't stand the hair, we go for another breed such as the Beagle.
Reading suggestions: Dog Breeding 101 and; Answers To Your Questions
As with all dogs, it is important to check their ears and regularly wash their teeth with a soft toothbrush to prevent tartar or gum problems.
The diseases of the sled dog
These dogs are hardy and not prone to disease. Unfortunately, as with all other breeds, unscrupulous sled dog breeders have made wild crosses on untested and sick individuals, so there are a number of genetic diseases such as hip dysplasias present. or congenital eye conditions.
Like all dogs brought to live outdoors, they are susceptible to attack by parasites such as fleas and ticks. Even though husky, Malamute, and other Greenlandic sled dogs are hardy, remember that tick bites can be fatal if left untreated (there are small tweezers that allow you to remove them yourself).
Every year, even if there are no symptoms, take your animal to a veterinarian for a check-up and to ensure that his vaccines and reminders are up to date.
Some anecdotes about the sled dog
The animated film Balto tells the (almost) true story of a heroic sled dog who helped save many lives. Diphtheria having struck many children in a small town in Alaska, must quickly be given the medicine to save them. Unfortunately, the cities of the region are in disruption and the only available serum is only more than 1000 km from the place.
A blizzard makes it impossible to resupply by air. The inhabitants of the city, therefore, decide to send a team of sled dogs which will return victorious. Among these dogs, the famous Balto, who will cover more than twice the distance supposedly possible for a dog of his size.
Many films and novels take up the story of these dogs capable of all physical prowess: Eight Below, Croc Blanc, Snow Dogs.
In conclusion
Fascinating, endearing, noble, the sled dog has many qualities. Much appreciated for its physical strength and endurance, it actually excels in transporting goods or people over long distances, and in extreme weather conditions.
Today intended for competition or tourism, this certainly friendly dog ​​is not really intended to accompany humans in their daily tasks. Adopting a sled dog is accepting that you cannot necessarily control the animal, sometimes for the better.