If you're a dog owner, you know that our furry friends give us love and loyalty like no other. However, along with the joy we get from our dogs' company and affection comes the duty to do everything we can to keep them healthy and content. When caring for a dog, it's not enough to merely make sure they have access to food and water. Many factors, including regular exercise and grooming, contribute to whether or not a dog lives a long and healthy life.
From proper diet and exercise to mental stimulation and preventative care, this ultimate guide will teach you all you need to know to keep your dog healthy and happy. If you want to know more, read on!
Change Up Your Daily Exercise Routine
One of the best ways to keep your dog healthy and happy is through regular exercise. While it's important to take your dog for a walk every day, it's also important to change up their exercise routine. This not only keeps things interesting for your dog, but it also helps to prevent boredom and obesity.
Try taking your dog to new places for walks, such as the beach or a local park. Consider playing fetch or frisbee with them in the garden. You can also enrol your dog in agility classes or take them on hikes. The key is to keep things interesting and fun for your dog.
Remember, every dog is different, and they have different exercise needs. Some dogs are happy with short walks, while others need more intense exercise. It's important to pay attention to your dog's behaviour and adjust their exercise routine accordingly.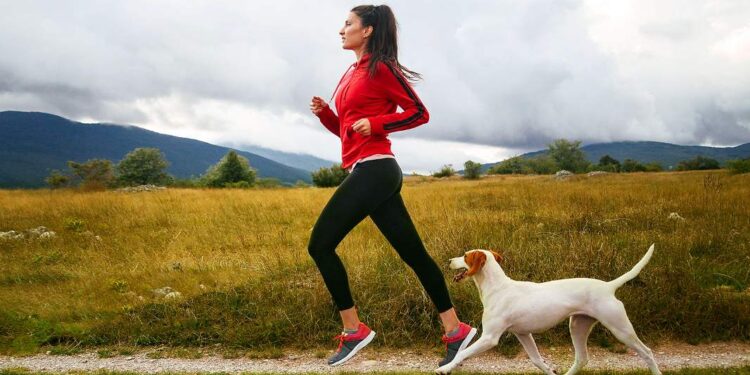 Consider Their Diet And Changing To Raw Dog Food
Your dog's diet is another crucial factor in keeping them healthy and happy. It's important to feed your dog a balanced diet that includes high-quality protein, healthy fats, and carbohydrates. Many pet owners have found success with a raw dog food diet, which is made up of whole, unprocessed foods.
Raw food for dogs is said to be more nutritious than commercial dog food and can help improve your dog's overall health. It can also help with weight management, digestive issues, and skin problems. If you're interested in switching to a raw food diet for dogs, it's important to do your research and talk to your vet first so that you can understand exactly what your dog needs in their diet. However, if you're ready to make a change, you can look into raw dog food and raw feeding on the ProDog Raw website.
Reading Suggestion:
Praise Your Pet For Good Behaviour
Dogs thrive on positive reinforcement. Praising your dog for good behaviour is an effective way to encourage them to continue that behaviour. This can be as simple as giving them a treat or a pat on the head when they obey a command or exhibit good behaviour.
It's important to avoid punishing your dog for bad behaviour, as this can lead to fear and anxiety. Instead, focus on positive reinforcement and redirection. For example, if your dog is chewing on something they shouldn't be, redirect them to a toy that they are allowed to chew on.
Explore New Dog Treats
Dogs love treats, and they can be a great way to reward good behaviour or provide mental stimulation. However, it's important to choose treats that are healthy and nutritious. Look for treats that are made with high-quality ingredients and are free from preservatives and artificial flavours.
You can also consider making your own dog treats. There are many recipes available online that are easy to make and are sure to be a hit with your furry friend. Just make sure to avoid ingredients that are toxic to dogs, such as chocolate, grapes, and onions.
Rotate Toys To Keep Them Exciting
Dogs love to play, and toys are an important part of their mental and physical stimulation. However, playing with the same toys every day can become boring for your dog. To keep things interesting, try rotating your dog's toys every few weeks.
You can also try introducing new toys to your dog's collection. Look for toys that are interactive, such as puzzle toys or toys that dispense treats. These types of toys can help keep your dog mentally stimulated and can also help prevent boredom.
Keep A Regular Grooming Schedule
Grooming is an important part of keeping your dog healthy and happy. Regular grooming helps to keep your dog's coat clean and shiny and can also help prevent skin problems and infections. It's important to establish a regular grooming schedule that includes brushing, bathing, and nail trimming.
The frequency of grooming will depend on your dog's breed and coat type. Long-haired breeds will require more frequent grooming than short-haired breeds. It's also important to use grooming products that are specifically designed for dogs, as human products can be harmful to your furry friend.
Reading Suggestions: Parti Yorkie Puppies
Play Games Together
Playing games with your dog is not only fun, but it's also a great way to bond with your furry friend. There are many games that you can play together, such as fetch, tug-of-war, and hide-and-seek. These games provide both physical and mental stimulation for your dog.
You can also try teaching your dog new tricks, such as "sit," "stay," and "roll over." Training your dog is a great way to keep their mind active and engaged, and it can also build their confidence and strengthen your bond.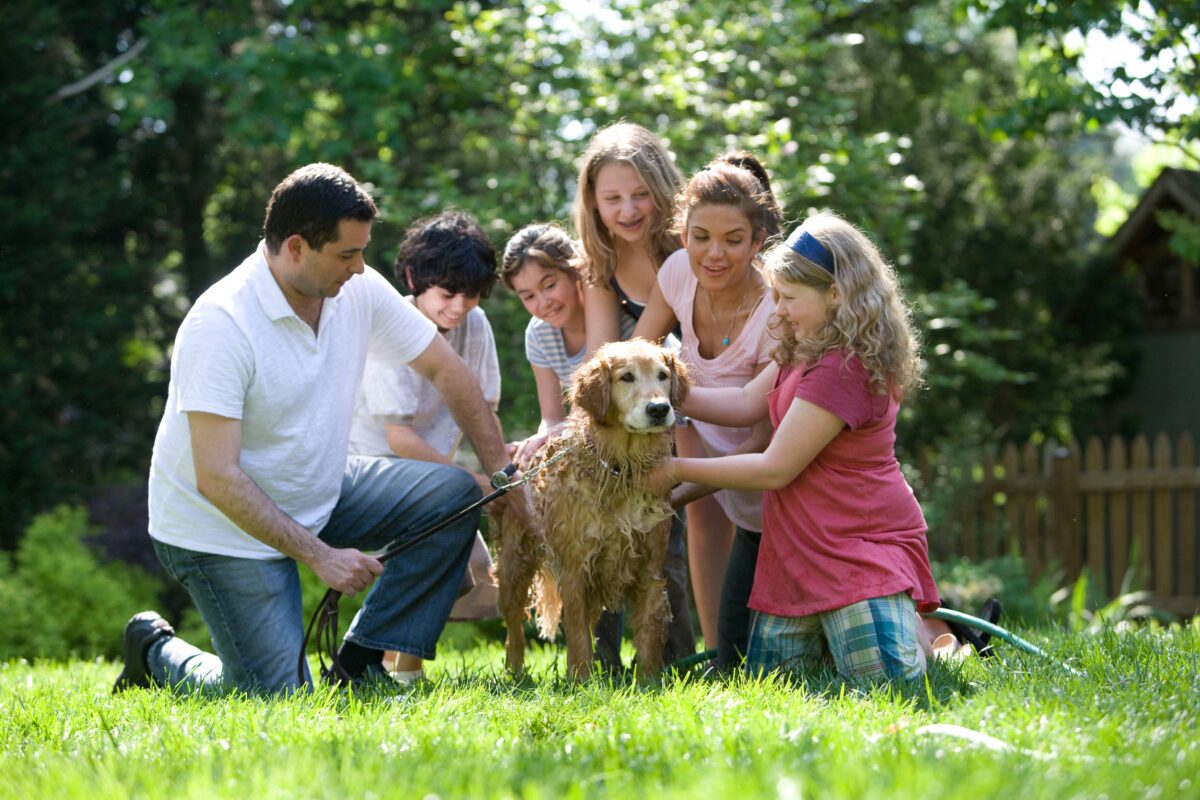 Stay Up-To-Date With Preventative Flea, Tick And Worm Care
Preventative care is an important part of keeping your dog healthy. Fleas, ticks, and worms can cause a range of health problems for your furry friend, including skin irritation, anaemia, and even death. It's important to stay up-to-date with preventative care, including flea and tick medication and regular deworming.
Your vet can recommend the best preventative care plan for your dog based on their breed, age, and lifestyle. It's important to follow their recommendations and schedule regular check-ups to ensure that your dog is healthy and happy.
Keep Dogs Entertained When Home Alone
Dogs can become bored and anxious when left alone for long periods of time. To prevent this, it's important that you provide your dog with plenty of mental stimulation when you're not home. This can include leaving them with puzzle toys or treat-dispensing toys, or even playing calming music or leaving the TV on.
You can also consider hiring a dog walker or pet sitter to come and check on your dog during the day. This can provide your dog with much-needed socialisation and exercise and can also give you peace of mind knowing that your furry friend is being well taken care of.
Infographic Provided By dog walking services Company, Majestic Paws Chicago
Wrapping Up
Adequate canine nutrition, frequent exercise, mental stimulation, and preventative treatment are all necessary for your dog's health and happiness. This guide will provide you with the tools you need to give your pet the best possible chance for an enjoyable and long life. It's crucial to remember that your dog is an individual with unique wants and quirks, so be sure to tailor the care you give them to match what they need. Your dog deserves the greatest life possible, and you can provide it to them with some love, patience, and effort on your part.