Did you know that the Great Barrier Reef is so massive that it accounts for 10% of the world's reefs?
While there's no way you're fitting something as big as that in your home, you may be surprised to know that many people have reef aquariums in which they can admire these beautiful creatures. Of course, it takes a lot of know-how to get reefs to thrive in such an environment.
Are you wondering what methods are most effective? Keep reading to learn about how to keep your reef aquarium stable.
Keep Track of Light and Current
Two of the most essential ingredients for a healthy marine ecosystem are light and current. Too much or too little of these ingredients can cause your reef to destabilize.
To prevent that, it's crucial to monitor the light's intensity and the flow of the currents. If you want to provide consistent and proper lighting, you'll need lights focused on the aquarium. Once you've hit upon the right intensity, it's important to maintain that by switching out the lightbulbs on a regular basis.
Any pumps you install in your aquarium should be cleaned regularly too. If you're not on top of this, a build-up of debris will cause the current to get weaker until the whole food chain in your aquarium breaks.
Reading Suggestion: Owl Legs – Everything That You Need to Know About The Mystery Animal
Maintain a High Biodiversity
Coral reefs in the wild are home to large biodiversity. This diversity is possible because each animal is part of a chain. If one chainlink breaks, then the whole thing can collapse.
The way to avoid this is by having as much biodiversity as possible. That way, the reef can restabilize itself even if one link in the chain goes missing. One way of reducing the risks is by having a separate smaller tank called a refugium. Consider getting distilled water from companies like Golyath (Golyath.co.uk) to fill up the refugium. Keep it stocked up in case you need to refill the tank(s); distilled water is often a better choice because of the absence of harmful substances, and can keep the reef healthy.
When it comes to ecosystem-supporting organisms, a refugium is where they can thrive without worrying about predators.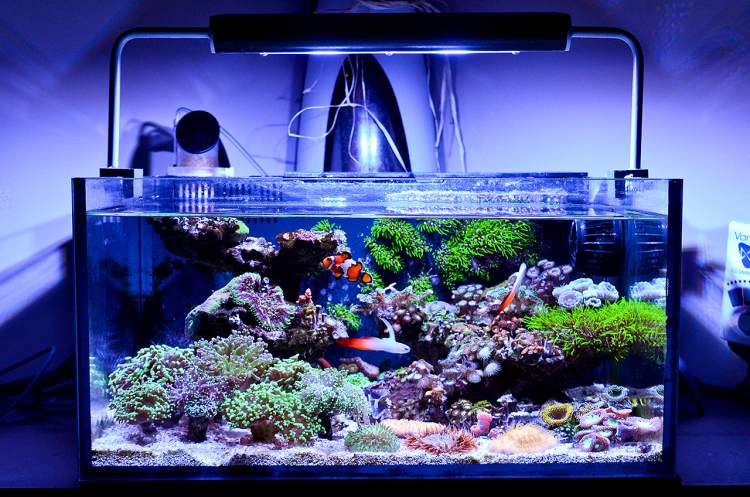 Are you wondering where you can get phytoplankton? Be sure to check these out.
Limit the Species of Coral
Despite the need for biodiversity among filter-feeding organisms, it's just as important to avoid having too many different competing species of coral.
In general, it can take a lot of trial and error to find the perfect balance.
As long as you monitor the reef aquarium's status carefully, you can avoid major disasters in the long run.
Reading Suggestions: The 101 on Parti Yorkie
Ready to Have the Best Reef Aquarium?
Now that you've learned all about how to keep your reef aquarium stable, you can end up having one of the most beautiful aquariums of all time. Once you stabilize it, all the organisms inside can thrive even more than before.
Our blog is here to keep you updated on all the news, tips, and tricks related to pets. From cats and dogs to fish and birds, there are so many different responsibilities associated with each type of pet. That's why it's essential to follow us and never miss out on information that can allow your pets to live their best lives.