Horse feed is a crucial aspect of equine nutrition that significantly impacts the animal's overall health and performance. Feeding horses with the right type and quality of food can ensure adequate nutrient intake, improve digestive function, maintain an ideal body condition score, and enhance athletic ability. Conversely, improper feeding practices can lead to various health problems such as colic, laminitis, obesity, and poor performance.
This article aims to provide an in-depth understanding of horse feed from a nutritional perspective. It will discuss the essential nutrients required by horses and how different types of horse feed can meet their dietary needs. Additionally, we will examine the impact of horse feed on performance and health outcomes and explore factors that affect feed quality. Whether you are a seasoned equestrian or a new horse owner seeking guidance on proper nutrition for your animal companion, this article will offer valuable insights into all aspects of horse feeding.
Understanding the Nutritional Needs of Horses
To ensure optimal health and wellbeing, it is essential to have a comprehensive understanding of the specific dietary requirements necessary for equine species. Feeding behavior and digestive system adaptation are critical factors that must be taken into account to design an appropriate feeding regimen for horses. Horses require a diet that provides them with sufficient energy, protein, vitamins, minerals, and water to sustain their daily activities.
Feeding behavior in horses is influenced by various factors such as age, sex, breed, weight, activity level, and environmental conditions. For example, growing foals have higher nutritional requirements than adult horses because they need more nutrients to support their rapid growth and development. Moreover, the type of feed offered can also affect feeding behavior; palatability and texture are important considerations when selecting feeds for horses.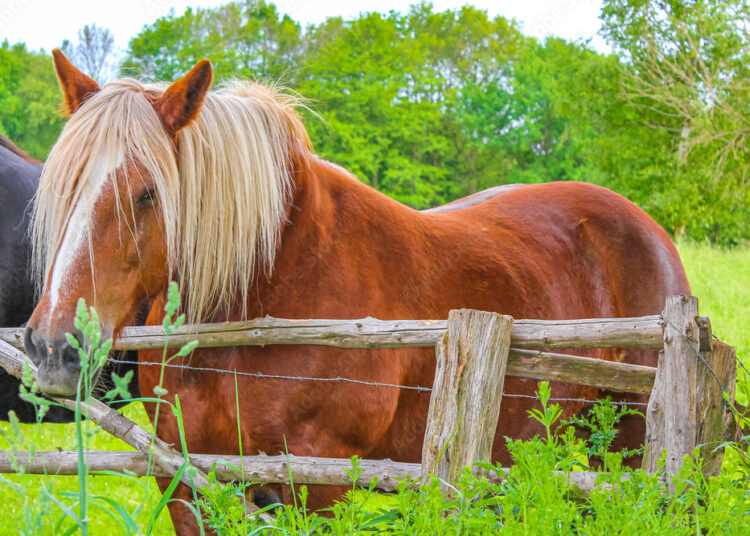 Additionally, horses have complex digestive systems that allow them to extract nutrients from fibrous plant materials effectively. The horse's ability to digest cellulose is due to the presence of microorganisms in its hindgut that ferment fiber and produce volatile fatty acids (VFAs) as an energy source. Thus understanding how a horse's digestive system adapts to different types of feed can help develop effective feeding strategies for optimal performance and health.
Reading Suggestion: Unique Horse Names
Types of Horse Feed and Their Benefits
The section at hand delves into the variety of sustenance options available for equines, each with unique advantages akin to different colors on a painter's palette. Pelleted feed is a popular choice among horse owners and trainers alike because it offers a consistent nutritional profile in each bite.
This type of feed undergoes processing that creates uniform pellet sizes, making it easy for horses to digest and reducing the risk of colic. Textured feed, on the other hand, is made up of various components such as grains and molasses. It provides horses with more texture and flavor than pelleted feeds, which can help improve their appetite. However, textured feeds may contain more dust than pellets and could potentially cause respiratory problems in some horses.
Hay is another essential component of an equine diet that provides roughage necessary for proper digestion. Horse owners have several hay options to choose from depending on their horse's specific needs. Timothy hay has long been considered a standard choice due to its low protein content and high fiber content; however, alfalfa hay has become increasingly popular due to its high protein levels and calcium content that supports bone development.
Forage options like pasture grasses or beet pulp are also viable alternatives to traditional hays but require careful monitoring as they can be high in sugar or starch levels leading to metabolic issues like laminitis if not managed properly. Overall, understanding the benefits of different types of horse feed will enable horse owners and trainers to develop tailored nutrition plans that support optimal performance outcomes while keeping their equine partners healthy and happy.
Quality Ingredients to Look for in Horse Feed
Ensuring the inclusion of high-quality ingredients in equine sustenance is essential for promoting optimal health and reducing the risk of detrimental side effects. Organic options are a great choice as they contain fewer pesticides and chemicals that can cause harm to the horse's digestive system. These types of feeds may also have higher levels of vitamins and minerals, which are beneficial to horses' overall well-being. Additionally, organic feeds tend to be more sustainable than conventional feeds as they require less intensive farming practices.
Alternative protein sources are another important factor in selecting high-quality horse feed. Horses need an adequate amount of protein to maintain muscle mass and support their energy needs, but traditional sources like soybeans or corn can cause allergic reactions or digestive issues in some horses.
Alternative protein sources like peas, lentils, or algae offer a more digestible option with less chance of triggering negative reactions. These alternative options also tend to be more environmentally friendly than animal-based proteins since they require fewer resources to produce. Overall, incorporating these quality ingredients into horse feed can promote better nutrition and better performance outcomes for our equine companions.
How Horse Feed Affects Performance and Health
The impact of equine sustenance on the overall well-being and productivity of horses is a critical area of consideration for trainers and owners alike. A carefully planned feeding schedule that takes into account the horse's metabolic rate, age, breed, and level of activity can significantly affect their performance in competitions or races.
Adequate nutrition not only provides energy but also supports healthy muscle growth, bone development, and immune function. On the other hand, inadequate or imbalanced feed can compromise digestive health, causing colic, ulcers, weight loss, or lethargy.
Moreover, feeding practices also have implications for other aspects of equine health such as hoof quality and coat condition. For example, a diet deficient in essential amino acids like methionine or lysine can lead to poor hoof growth and brittle nails. While diets low in vitamins E and C may result in dull coats with dry skin.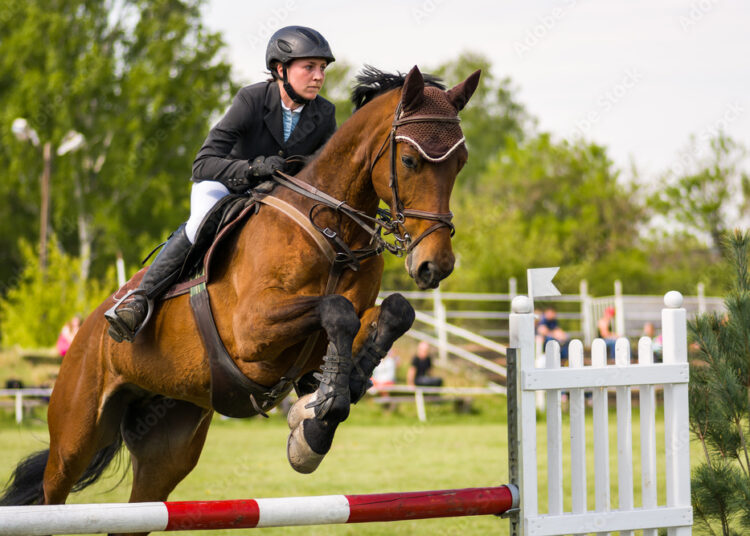 Thus it is crucial to choose feeds with high-quality ingredients that are balanced to meet the horse's nutritional requirements based on its individual needs. Regular monitoring by veterinarians can help identify any dietary deficiencies early on before they cause significant damage to the horse's health or performance potential.
Frequently Asked Questions
Can horses eat human food or leftovers?
Feeding guidelines for horses are crucial to ensure their optimal health and performance. While it may be tempting to feed them human food or leftovers, it is not recommended. Horses have specific dietary requirements that are different from humans, and feeding them inappropriate food can lead to digestive issues, nutrient imbalances, and even toxicity.
However, there are alternative options available for horse owners who want to provide treats for their equine friends. These include specially formulated horse treats or fruits and vegetables that are safe and healthy for horses in moderation. It is important to consult with a veterinarian or equine nutritionist before introducing any new foods into a horse's diet. Remember, proper feeding guidelines should always be followed to ensure the best possible outcome for your horse's health and wellbeing.
How often should horse feed be changed or rotated?
Feed freshness and proper storage conditions are crucial to maintaining a healthy diet for horses. It is recommended that horse feed should be rotated or changed every six weeks to ensure the freshness and quality of the feed. This is because prolonged storage can lead to nutrient degradation, which may affect the overall health and performance of horses.
Proper storage conditions, such as keeping the feed in a cool, dry place away from pests and rodents, also play an important role in maintaining the freshness and quality of horse feed. In addition, it is essential to monitor the expiration dates of feeds and supplements as they may lose their potency over time. By adhering to these guidelines, horse owners can ensure that their horses receive optimal nutrition from fresh and high-quality feeds.
Are there any supplements that can replace horse feed?
Supplement alternatives to horse feed have become increasingly popular in the equine industry. While these supplements offer convenience and may be beneficial for certain horses, they should not replace a balanced diet of hay and grain. Nutrient deficiencies are a common concern when relying solely on supplements, which can lead to various symptoms such as poor coat condition, weight loss, and digestive issues.
The solution is to carefully evaluate the horse's individual needs and consult with a veterinarian or equine nutritionist to determine the appropriate balance of feed and supplements. Ultimately, while supplement alternatives can have their pros, it is important to prioritize a well-rounded diet for optimal health and performance in horses.
What are the potential health risks of overfeeding a horse?
The potential health risks of overfeeding a horse are primarily related to obesity. Obesity in horses can lead to a host of problems such as insulin resistance, laminitis, joint issues, and digestive disorders. Feeding guidelines recommend that horses should be fed according to their body weight and activity level.
Overfeeding can occur when the horse is given too much feed or when the feed has high levels of calories. It is important to monitor the horse's weight regularly and make adjustments to their diet accordingly. Proper nutrition and exercise are essential for maintaining a healthy weight and preventing obesity-related health risks in horses.
Related: Horse Weight: All You Need To Know About Average Horse Weight
How does the season or climate affect a horse's dietary needs?
Seasonal adjustments in horse feed are crucial for maintaining a healthy equine diet. The impact of climate on feed is significant, as horses require different nutritional needs depending on the time of year. During the summer months, horses tend to drink more water and may benefit from an increase in electrolytes. In contrast,
during the winter season, horses require more calories to maintain their body temperature and stay warm. Additionally, their digestive system slows down due to the cold weather, which means they need more fiber to keep them feeling full and promote digestion. Proper adjustments in a horse's diet based on seasonal changes can prevent health issues such as colic and weight loss and ensure optimal performance throughout the year.
Conclusion
In conclusion, understanding the nutritional needs of horses is essential for their overall health and performance. Different types of horse feed offer various benefits, and choosing the right one depends on the horse's age, activity level, and dietary requirements. High-quality ingredients like protein sources, vitamins, and minerals are crucial in ensuring a balanced diet.
Moreover, proper nutrition plays a significant role in a horse's performance. A well-fed horse has more energy and stamina for training or competitions. In contrast, an inadequate diet can lead to lethargy, weight loss, and other health issues that can affect their performance negatively. Therefore, providing nutritious feed that meets all of a horse's dietary needs is key to keeping them healthy and thriving. Overall, investing in quality horse feed is crucial for every owner who wants their equine companion to perform at their best while maintaining optimal health.
Other Horse Feed Related Articles