A rabbit that loses a lot of hair sometimes leads to panic among inexperienced rabbit owners. The hair is sometimes even scattered in the cage or when you pet the rabbit large tufts stick to your hands. A bald spot here or there is also common. Still, you usually don't have to worry about the normal hair loss during the molt, where the rabbit gets a new coat. However, hair loss can also indicate a disease or condition.
For example, allergies, various types of mites, or fungal infections can also cause hair loss. Therefore, it is useful to recognize the difference between both forms of hair loss. How can you find out whether it is a normal molting or a more serious cause?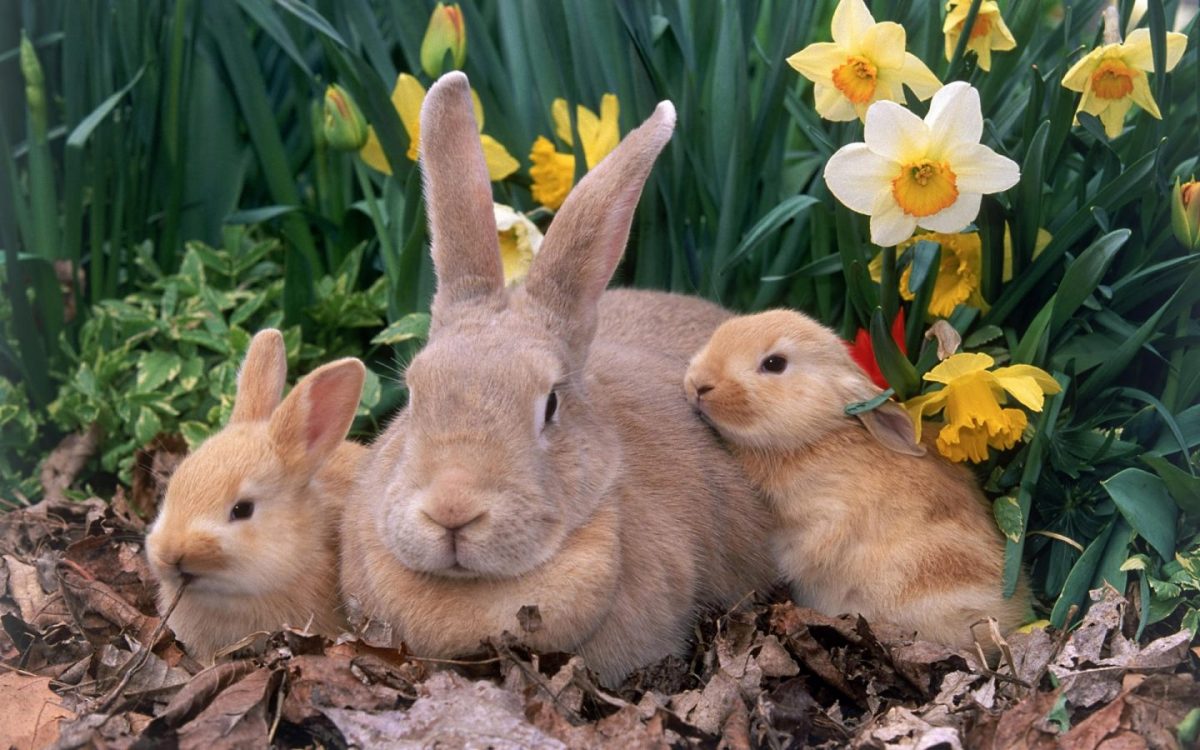 The moult of a rabbit
Frequency
A rabbit goes through a period of moulting every three to six months. A light moult usually alternates with a heavier moult, followed by another lighter moult. The exact frequency can vary from one rabbit to another: some animals moult every three months, others only every four to five months.
Reading suggesting; Rabbit Diseases – All You Need To Know
severity and duration
Every rabbit is also different and there are big differences in the intensity and duration of the moult. Some rabbits take a week at most to put on a new 'coat'. In other rabbits, it can take a month or more for the moult to pass. Some rabbits get bald spots in various places during the moult or even become completely bald.
 Other animals show hardly any baldness. Because the moult of a rabbit can be so intense, this is sometimes very frightening for new owners. Is a rabbit losing so much hair or going almost completely bald, is that normal? The moult in rabbits is often much more intense and drastic than in other animals.
Extra care for rabbits during the moult
When your rabbit moults, it is very important that you brush the animal extra often. Do this at least once a day. If you have an Angora rabbit, twice a day is the minimum. Do use a soft brush, because rabbit skin is fragile. You can damage the skin with a brush that is too hard. Brushing is also important to prevent your rabbit from swallowing too much hair.
 This can cause congestion and hairballs in the intestinal tract. The most important thing to avoid blockages is a proper diet with a lot of hay and little commercial food. A rabbit must also have unrestricted access to water at all times. Especially during the moult, it is important that a rabbit drinks a lot of water so that swallowed hair passes through the intestinal tract more easily.
When is the hair loss alarming?
Experienced owners of rabbits usually know immediately whether it is a normal moult or another problem. New rabbit owners are often worried or even panicked about hair loss. Two rules can help you in that case.
Reading suggestions:500+ Bunny Names For Your Pet Rabbit
When in doubt, go to the vet
The most important rule: when in doubt, take your rabbit to the vet. He can immediately determine whether it is normal hair loss as a result of the moult or whether there is a medical problem.
Are there other symptoms?
The second rule: When the hair loss is due to a disease, you usually see more symptoms than just hair loss. Your rabbit may also show red skin, scabs or dandruff or scratch more often than usual.
If these additional symptoms are not present, the chance that there is something wrong with your rabbit is smaller. The place on the body where the hair loss mainly occurs can also provide an indication of the cause.
Conditions that can lead to hair loss
Hair loss can be the result of an allergic reaction in your rabbit. But dental problems or 'harmless' things such as boredom can also cause these symptoms.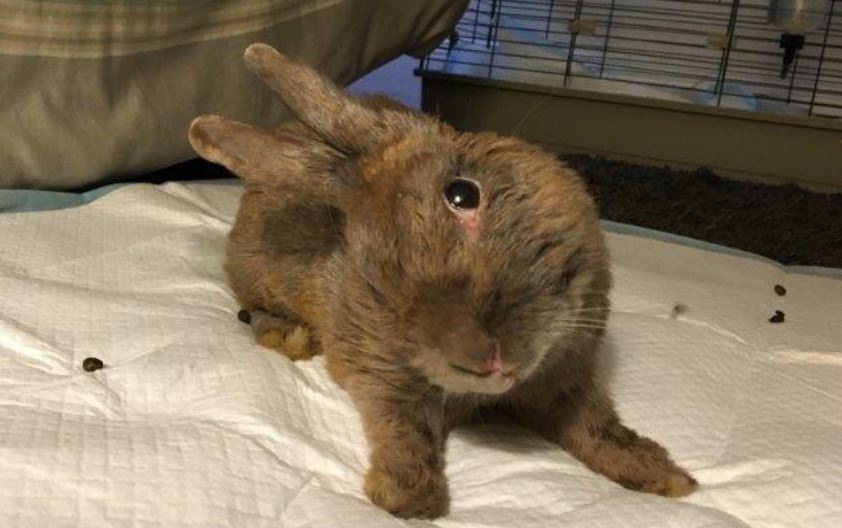 Allergy
If your rabbit is allergic to the bedding or to a food component, you may notice hair loss. Usually, there are also other symptoms such as scratching, sneezing or red spots on the skin. When in doubt, you can buy another ground cover and see if the hair loss decreases.
dental problems
If the hair loss is mainly around the mouth, this can indicate a tooth problem. Dental problems can cause the rabbit to produce a lot of salivae, making the coat wet and burning, resulting in hair loss. You often notice other symptoms with dental problems, such as eating less quickly or grinding your teeth.
fake pregnancy
Female rabbits that have not been spayed sometimes go through a false pregnancy. They then behave just like a pregnant female rabbit. This also includes pulling the hair from the fur to build a nest with it. Avoiding fake pregnancy is just one of the many reasons why every wet nurse should be spayed, in addition to avoiding uterine cancer.
Boredom
A bored rabbit may wash itself or other rabbits too often, resulting in hair loss and bald spots. A rabbit needs a minimum of three to four hours a day outside the cage or hutch. A rabbit also needs a lot of toys as a distraction to not get bored
Hair loss due to parasites and disease
Hair loss in a rabbit can also be due to parasites: small organisms, sometimes barely visible to the naked eye, that affect the health of your rabbit and can lead to hair loss. Especially mites and ringworm sometimes occur in rabbits.
fur mites
Mites are parasites. They are small critters, hard to see, that nestle in your rabbit's fur. With an infection of mites, you often see other symptoms in addition to hair loss, such as dandruff, bald spots, thinning hair, frequent scratching and redness of the skin.
ear mites
When the hair loss is around the ears, your rabbit can suffer from ear mites. Check the ears regularly to make sure they are clean inside. With ear mites or other ear diseases, you will see scabs or wounds in the ear. Your rabbit will also scratch its ears or shake its head remarkably often because of the itching.
ringworm
Ringworm is not a worm but a fungus that affects the skin of a rabbit and can also cause hair loss. In addition, this fungus is also transmissible to humans. Prompt treatment by the vet is therefore necessary.
With ringworm, your rabbit usually has bald spots and slightly red skin. Often you will also notice a light or hard crust on the bald spot. Usually, the bald spots are on the head, ears or front legs.