Are you thinking about bringing a British bulldog to your home? Do you know how to take care of them?  Are you smart enough to have an English bulldog as a pet?
English bulldogs are well-groomed, ferocious-looking, energetic, friendly, and laid-back. They're appropriate for both apartment and house living.
Many people buy English Bulldogs for their appearance and have no idea how much work goes into keeping these lovely dogs happy and healthy.
Whether you adore the bulldog face or adore all bulldog breeds, there are a few things you should know about this dog breed before adopting one.
1. Nutrition
When it comes to the English bulldog diet, they are especially susceptible to becoming overweight. It is because they do not get as much exercise as other canines.
2. Size
Bulldogs can grow to be 14 to 15 inches tall and weigh up to 50 pounds as adults.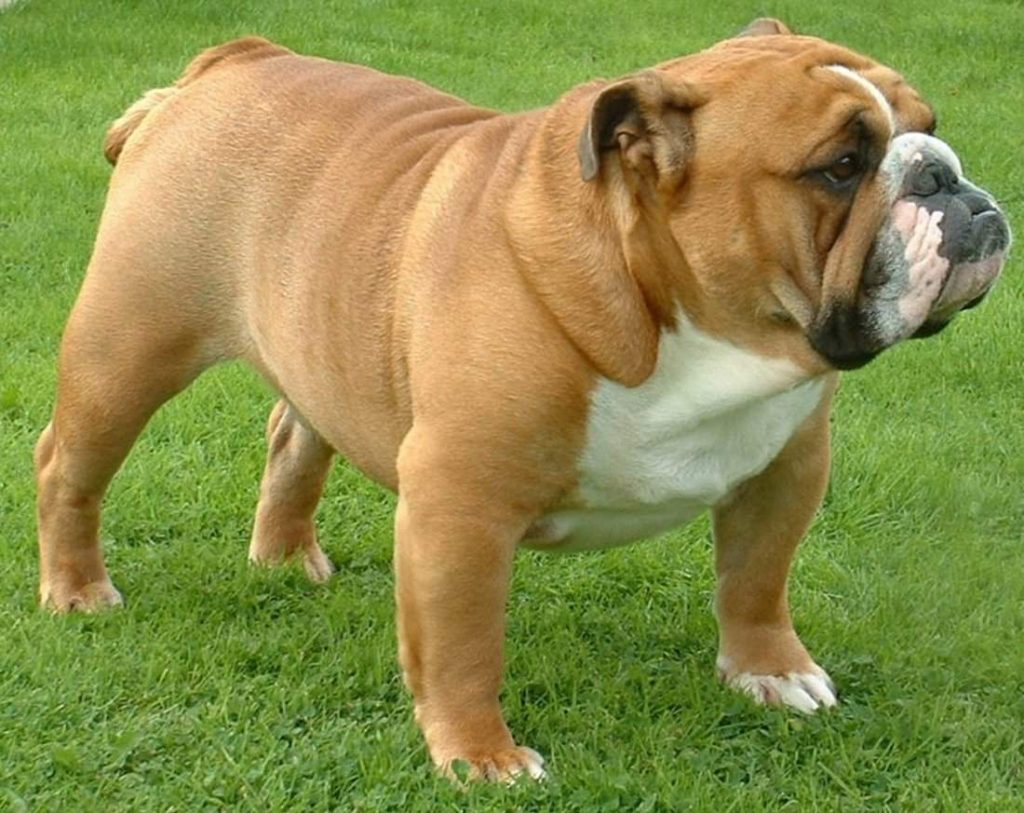 Females are about ten pounds lighter than males English bulldogs.
3. A clean tail pocket
Under their tail and over their bottom, English bulldogs have a literal "pocket." It could be shallow or deep enough to accumulate filth and become infected easily.
At any age, tail pockets can occur. Just because your puppy doesn't have one now doesn't mean your bulldog won't have one when it's fully grown. Check underneath your bulldog's tail regularly.
Reading Suggestion: How Much Does It Cost to Dog Taxidermy?
4. Wrinkle Care
An English Bulldog's wrinkles can become irritated, yeasty, or infected if left untreated, making your bulldog uncomfortable and potentially triggering more serious health problems. The wrinkles on a bulldog must be maintained clean and dry daily.
Their skin folds into folds, creating skin problems if debris or moisture gets trapped in the creases. Keep an eye out for itching, red skin, and clean between the folds frequently.
5. High-maintenance
Bulldogs demand a lot of medical care, and their owners are frequently required to do cleanliness and healthcare activities daily. Bulldogs shed a lot of hair. It is recommended that you brush them at least once a week (ideally three times). Bulldogs are costly to purchase and maintain, but they are well worth it.
6. Stubborn
Nothing or no one can persuade a Bulldog to change their thoughts once they have made up their minds. Bulldogs will try to squeeze themselves into far too small spaces, consume things they shouldn't, or get motivated to destroy anything their owners don't want to be destroyed.
7. Snore loudly
Bulldogs snore louder than you might think while they sleep. Because their bodies are so small and dense, their respiratory systems have trouble breathing, resulting in snoring and snorting. If you are willing to sleep with your dog, avoid getting an English Bulldog because their snoring will keep you awake all night.
Read: Dog Barking In Hotel Rooms: Tips For A Quiet Stay
8. Loyal and dependable
Bulldogs are very loyal to their owners and fiercely protective of their families. If they feel attacked or intimidated, bulldogs will bark.
9. Regular Nap
Bulldogs are easily exhausted by simple chores like eating and strolling around for a short time. Bulldogs need a good, cozy bed to take endless naps in to be happy.
10. Energetic
English Bulldog puppies, like other dog breeds, can be quite lively. They eventually grow out of their "puppy stage" and start to relax.
Therefore, if you are looking for English bulldogs for sale, you can visit Bigbulldogs to explore different categories of old bulldogs and new bulldogs of your choice.
They are experienced sellers of bulldogs and provide you with a healthy English bulldog and French bulldog. Visit Bigbulldogs now!