Playing games with your pet is a popular way of strengthening your bond. They want to feel loved and are good at reciprocating when you show them affection.
It's understandable when you're not always available to spend quality time with your pet. This is where pet toys come in and somehow fill the noticeable gap you leave when at work or other engagements come up.
Some pet owners face a real challenge when choosing the ideal pet toys, especially in summer. No worries, here are the ten best pet toys this summer.
Ruffwear Gourdo Rubber Fetch
Dogs naturally love to run around wild and free, especially in the company of their owners. This explains why most of them are impressively familiar with the game of fetch.
Having a rubber fetch toy around during the summer is quite convenient as it helps keep your dog engaged. Its quality is one to look out for, as its unmatched durability status.
Manufacturers are keen on the grip, thus the polypropylene handle. A rubber fetch is a befitting toy for the summer since it's suitable for dogs of all ages. It's safe even for young puppies whose teeth haven't developed yet.
Reading Suggestion: Microphthalmia in Dogs: Symptoms, Diagnosis, and Treatment
AFP Anti-Bite Frisbee
If you're looking for a toy that's all-rounded and gives your dog an excellent workout session, this is it. The AFP Anti-Bite Frisbee can boost your dog's confidence levels when it comes to a proper grasp of items using its mouth or teeth.
Its lightweight feature is beneficial as it contributes to a dog's comfortable workout session. The AFP Anti-Bite Frisbee can be rated among the best summer dog toys and is available in various colors, including brightly colored ones depending on your dog's age and preference.
Chuck it! Ball Launcher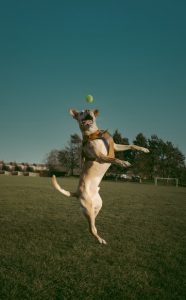 Tennis balls are hands down, among the most popular dog toys that most dog owner's must-have. They keep the dog entertained and in shape, especially constantly running around and following the ball.
Chuck it! Ball launcher is the real deal for dog owners who have had it with wet tennis balls. It's a beautiful suggestion for overly energetic dogs that can't seem to get enough of playing fetch with their owners.
FouFIT Pill Spiker
Pet owners with small-mouthed pets need not worry because the fouFIT Pill Spiker has it all under control. Smaller pets with smaller and sensitive mouths benefit significantly from having this toy close by.
Since it's made of rubber, it bounces and keeps your pet in a playful mood. Though it's termed as 'spiker,' it's entirely made of rubber, making it a safe option for all types of pets.
West Paw Zisc Glow Disc
Pets are curious to some levels and won't stop until their curiosity is satisfied. Discs are familiar objects that pets are always pleased to play with. The West Paw Zisc Glow Disc says it all as it attracts pets' attention through its unique ability to glow.
It's easier for your dog to locate it when playing in darker settings. What's more, it's possible to clean this unique disc using your dishwasher due to its flexibility.
Reading Suggestion: How Much Does It Cost to Dog Taxidermy?
Flossy Ropy Toys
Dogs are enormous fans of ropes because they seem alive and active enough to play with. Manufacturers have engaged their creativity by coming up with chewy strings made of rubber.
Flossy ropy toys are advantageous because they also double up as floss material for your dog's teeth. Playing with them multiple times a day helps keep your dog's dentition clean and intact.
Ruffwear Floating Toys
The water is an enjoyable place for dogs to be free and have unlimited fun. There is no better way to make the sport fun than to bring along some water-friendly toys.
Ruffwear floating toys are made of durable fabrics that can withstand dogs' wild nature. Each of the floating toys is available in various tastes and sizes to accommodate different types of dogs.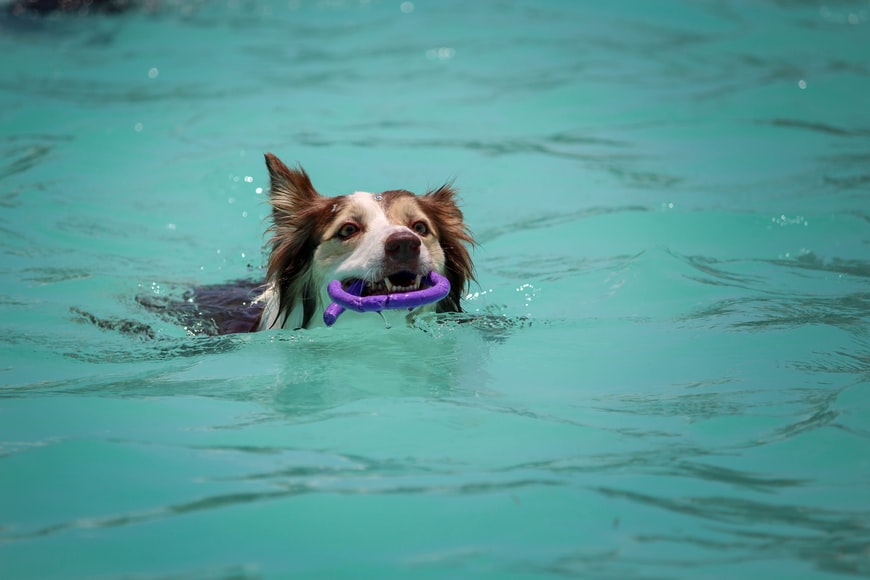 Jolly Pet Jolly Tug
This toy sharpens your dog's skills in playing tug and reveals other skills that may be hidden. A Jolly Pet Jolly Tug has handles that favor both parties if you wish to play tug with your dog.
It also favors pet owners with more than one pet since it accommodates a group of dogs that wish to bond by playing together.
Reading Suggestion: British Longhair – All You Need to Know About British Longhair Cat
Kong Binkie
This toy favors younger pets whose teeth are not fully developed yet. The Kong Binkie toy is what a teething pet needs to put its frustrations to rest. This brand has gone to extraordinary lengths to ensure its target consumers (pets) are pampered.
The texture falls somewhere between tender and tough to accommodate the playfulness of smaller pets.
Beco Pets Bone
All dogs are chewers at their levels and partake of anything they deem chewable. The Beco pets bone is built to last for grown dogs who wish to put their canines to great use.
Manufacturers have included all safe materials to ensure your dog enjoys fun and harmless chewing session.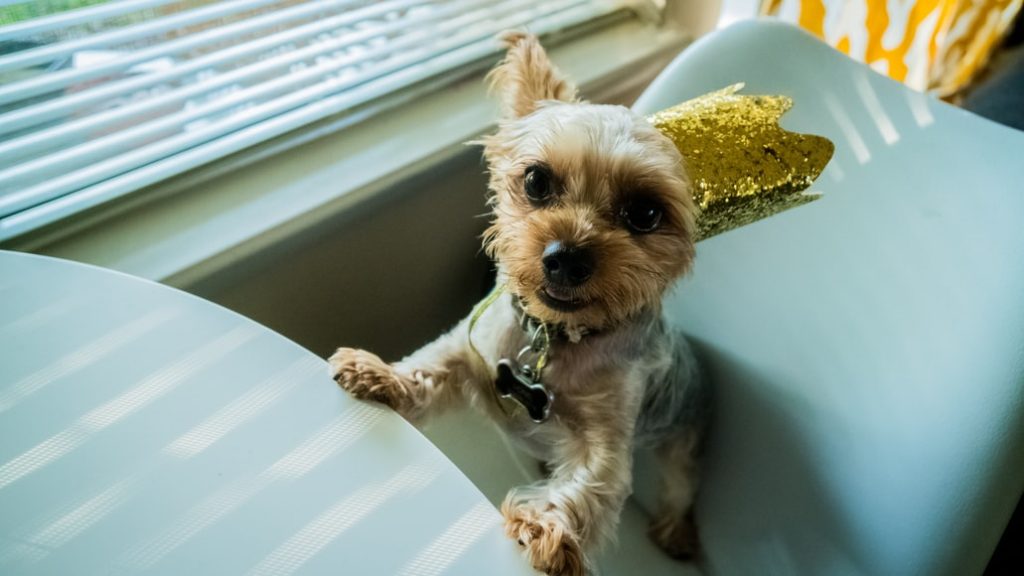 Conclusion
Your dog deserves the best, and it's up to you, the owner, to be on the lookout for exciting ways to keep it occupied. The dog toys industry keeps expanding by the day due to the ever-increasing demands of dogs.
While picking toys for your dog(s), be sure to master their personality first. This ensures your choice will be a hit rather than a miss.