Like its short-haired cousin, the British longhair is a descendant of the British wild cat. It is also called highlander, which says a lot about its pedigree. Yet despite its fiery ancestors, today's British longhair is an animal that has all the loving and docile plush. It is therefore important that his masters pay him great attention and cherish him unconditionally.
British Longhair Cat Personality
SIZE: 30cm
WEIGHT: 4 to 8 kg
CHARACTER: kind, gentle, affectionate, very playful
TRAINING: The British Longhair is an intelligent cat that needs stimulation and attention from its owners. It is the ideal indoor cat as long as its owners provide it with the necessary care.
COMMON DISEASES:  Neonatal erythrocytes (a blood disease), kidney cysts
LIFE EXPECTANCY: 13 to 20 years
Physical Characteristics of The Breed
Like his short-haired cousin, the British Longhair is very muscular and renowned for his imposing frame and massive appearance. Back, shoulders, legs, in this animal everything is powerful and supported by adorable plump feet. Her round face is made up of round, drooping jowls and two eyes in the shape of yellow or green balls which give her her adorable expressive gaze.
Its sturdy build is covered with the long Angora coat for which it is famous. Today, this breed of cat is still rare and buying a British longhair is sometimes expensive. However, the affable character of this animal and its adorable plush look is making it more and more popular.
Reading Suggestion: Boy Cat Names – Find the Perfect Male Cat Names
There Are Several Types Of Dresses
Bicolour: white mixed with another color (brown, red), white or the additional color can each predominate, but the animal will always be considered as bicolor.
Tortie: "turtle scale" peeling, that is to say, brown and black, which can recall the color and design of turtle scales. For genetic reasons, torties are almost always female.
Tabby: "tabby" coat, there are many types and colors of stripes.
Torbie: Mixture between a tabby cat coat and tortie
Chinchilla: British longhair chinchillas have a predominantly silvery color and one-eighth of their coat is dark in color (dark brown, black)
What Are The Character Traits Of This Breed?
This indoor cat only needs a moderate amount of energy. If he is playful, he is also calm and likes to stay peacefully by the side of his masters. Balanced and very sociable, he gets along perfectly with other pets and with children.
Warning! Although this cat does not need to go outside, it is important that you stimulate it with games and petting.
Peaceful
Balanced
Docile
Kind
Discreet
Calm
Social
Get along well with children
Clever
Terminating
Placid
Attaches quickly
Player
Curious
Clever
Great sense of adaptation
Tolerates solitude well
Love unconditionally
The British Longhair is a calm cat who does not spend much energy. He needs security and a peaceful environment to thrive. Balanced and sociable, he adapts perfectly to family life. Like his short-haired cousin, the British longhair would be able to endure a lot from his masters without rebelling, because his love is unconditional and his sociability is limitless.
It is therefore up to his adopted family to take care of him and impose limits on children who are a little too boisterous or animals who are a little too fiery.
Despite apparent laziness, this cat is playful and needs stimulation from its owners. It is an ideal cat for large families who will not hesitate to play with the youngest. In short, the British Longhair is the perfect cat for a family that lives in an apartment and has time and love to devote to it.
How to Train your British Longhair Cat?
Despite the "youth" of the breed and the relative scarcity of animals, some unscrupulous British longhair breeders do not hesitate to breed individuals with genetic disorders. Hereditary diseases are already quite common among individuals of this breed and it is therefore important to choose breeding known for its seriousness and its respect for the species.
The less careful breeders will also be able to sell you unweaned kittens, as per Maria Baker, DVM at Pet-How. Don't make this mistake. Nothing is cuter than a British Longhair kitten with such a soft coat. But you always have to wait around 9 weeks before separating a cat from its mother. It is during this time that he learns the rules of community life and that he develops his self-confidence.
The new environment of the British Longhair must be comfortable and welcoming. Prepare a soft basket for him and have training equipment so that your kitten has an efficient scraper to make his claws and an always clean litter box available. Your little highlander will inevitably be tempted to ravage your leather sofa and defecate on your new carpet. Gently but firmly grab it by the skin of the neck and lead it to its scraper or litter box. This is an intelligent animal and will quickly understand your commands.
Protect your cat from "external attacks", sometimes unwittingly children or other animals can be a bit abrupt with your highlander and despite his valiant ancestors, he no longer has the soul of a warrior ready to stick his claws out. at the slightest threat, on the contrary, he tends to let himself be manhandled without protesting.
Reading Suggestion:  Savannah Cat Size Guide
It will be up to you to set limits on the other inhabitants of your household so that your cat is quiet and safe. Beyond a calm environment, this balanced animal needs a lot of affection and a sustained presence. He never gets tired of your hugs and hugs. Not very shy, he gets along very well with other pets. If you are used to being away often.
The British Longhair does not have a strong need to exercise, but it is very playful, so do not hesitate to invest in a cat tree and in specialized toys and especially play with it. More than games, he loves your presence and interacting with you!
The diet of the British longhair
Physiologically, the British longhair is prone to being overweight and this tendency is reinforced by its lack of attraction to physical activity. Your cat would rather lounge on your lap than run and stretch his paws. It is therefore important not to make him follow a diet that is too rich and too high in calories.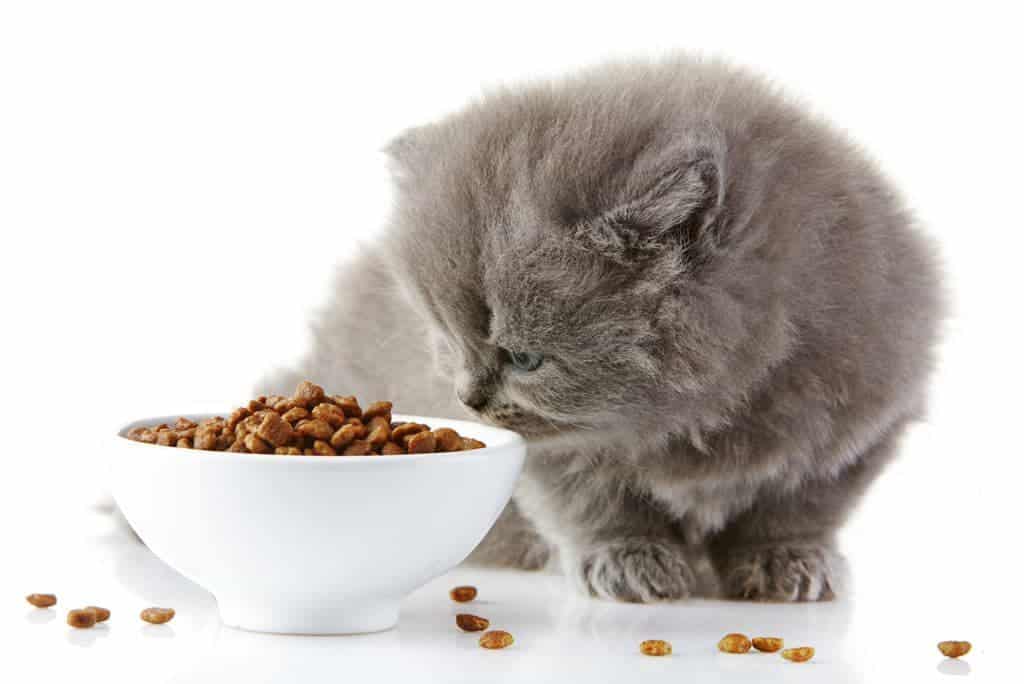 Above all, avoid sweets! Your cat is very greedy and he will not hesitate to beg for your leftovers, but do not give in, you would be doing him a disservice! The best way to show affection to your highlander is yet to show him attention by cuddling and playing with him.
You can offer him treats specially designed for cats, but daily feed him nutrient-rich kibble adapted to his age and lifestyle!
How to take care of the health of your British longhair?
Like all long-haired cats, the British Longhair should be brushed once a week under normal circumstances (this breed of cat adores physical contact, your pet may be very fond of brushing sessions. If you don't have the time you do not deprive especially!) and increase the pace during the molting periods.
Even if his coat does not tangle a lot, the British longhair swallows its dead hair when he grooms and if he ingests too much, he risks developing an intestinal obstruction. To boost his purge, do not hesitate to offer him a herbarium.
If the British Longhair is an indoor cat and therefore has little chance of catching parasites, do not hesitate to watch its coat for fleas or ticks. Especially if you have a dog or a cat at home who would go out regularly. As is known, fleas jump from one animal to another.
Also, file its claws when necessary and watch its gums. Gingivitis in cats can be excessively painful and cause tooth loosening.
The diseases of the British longhair
Like its short-haired cousin, the British Longhair is a strong cat, not prone to disease. Despite everything, it presents risks of neonatal erythrocytes. This genetic disease causes incompatibility between the blood group of the mother and that of her young. British longhair kittens therefore cannot survive.
The presence of this congenital disease in many individuals of this breed is due to outrageous and uncontrolled reproduction. It is therefore very important to choose your British longhair breeding carefully and to ensure that the seller respects not only health standards but also the well-being of the animal.
Some anecdotes about British longhair cats
The British Longhair was conceived almost by accident when the British Shorthair breed threatened to become extinct and an attempt was made to repopulate it by crossing it with Persians to inject some new blood. This is how the British Longhair was born. This breed is not yet recognized in all countries and its individuals are still rare in Europe, even though there is growing popularity.
This very muscular cat is adorable and resilient. Despite wild ancestors coming straight from the Scottish Highlands.
The British longhair is perfectly suited to domestic life.
Very playful, it is important to stimulate him and to play regularly with himself if he is getting along very well with living in an apartment.
Like the British Shorthair, he is very greedy and prone to obesity. You must therefore offer him a diet exclusively suited to this type of cat and its low energy expenditure.
British Longhair Kittens for Sale
Looking forward to adopting or buying British longhair kittens? You can visit ukpets.com, they have almost every type of pet to buy in the UK.
British longhair kittens Photos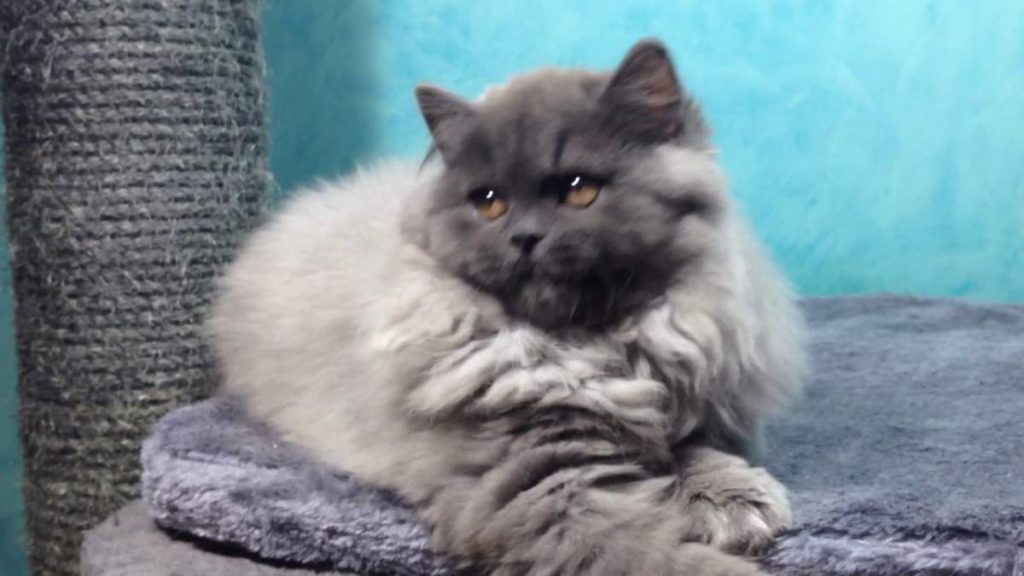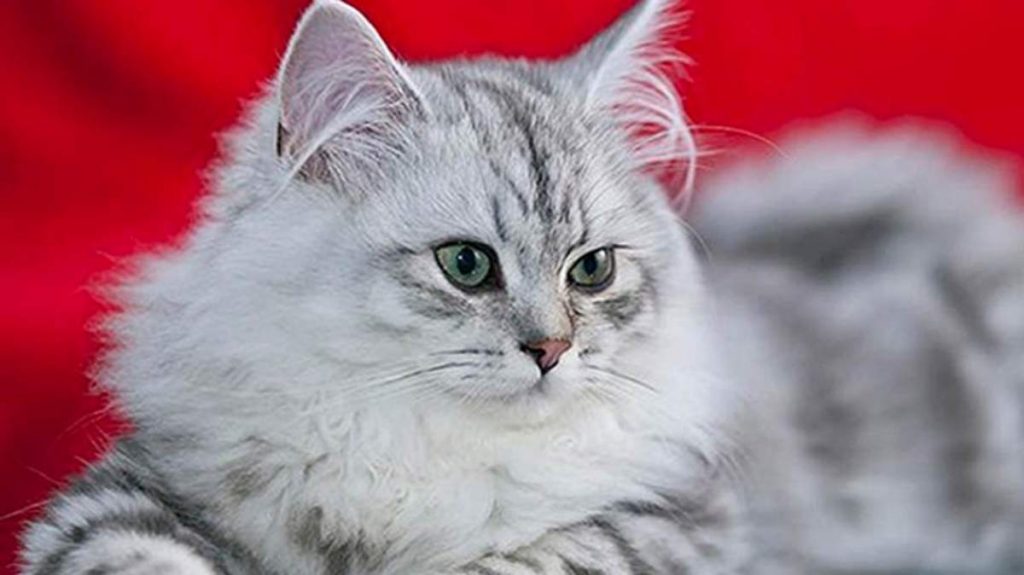 Frequently Asked Questions
Are British Longhair Cats Hypoallergenic?
British longhair cats are heavy shedders. They should be off-limits to allergy-sufferers.
Do British Longhair Cats Shed?
Yes, they shed a lot.
Are British Longhair Cats Friendly?
Yes, British longhair cats are friendly cats.
How Big Do British Longhair Cats Get?
British longhair cats can be 12–14 inches in height, 8–16 pounds in weight and 12–15 years in life span.
How To Identify A British Longhair Cat?
British long hair cats can be easily identifiable, Their head is round, and their nose is short, wide and slightly indented in contrast to many other longhaired cats.
Is A British Longhair Cat An Indoor Cat?
Yes, British longhair cats are indoor and friendly cats.
Do British Longhair Cats Go Outside?
As discussed above, British longhair cats are indoor cats but they can go out as well.
Other Cat Breeds