Developing a new fish tank can be a lot of fun. There are so many ways that you can craft a unique tank environment that is full of colorful fish and charming coral. Being able to craft a beautiful and unique tank world that is really enjoyable to look at and care for is easy when you know which animals are the right ones to add to your tank.
Saltwater tanks are often a labor of love, but they can be very rewarding and enjoyable once they are established. Many people stumble when they are making a new tank because they add the wrong things to the tank in the early stages. Knowing which kinds of creatures can be added in the early days of your tank setup process can make your tank easy to establish.
If you are ready to learn more about the animals that you can add to your saltwater fish tank & saltwater fish compatibility chart as it is getting established, read on!
Animals to Add to Your Saltwater Fish Tank
Always remember to cycle your tank for the proper amount of time to establish a good biome with the right balance of bacteria. You will also want to check that the water pH is correct before you start adding anything to your tank.
Read More: Using A Feeder At A Koi Pond
Hermit Crabs
The Red-Legged Hermit Crab is particularly great for your tank in the beginning stages because they are hardy and they will clean up the tank from the very beginning. A cleaning crew is always essential to the balance of a saltwater tank and if you add fish before you have your janitorial services in place, you might run into problems from the jump with the water pH and the health of the tank.
If you are not into hermit crabs, you should think about Malaysian Burring Snails or Mexican Turbo Snails. Cleaning animals are critical to the success of your tank.
Reading Suggestion: The 5 Best Fish Foods
Cleaner Shrimp
Shrimp are a good addition to saltwater tanks because they also clean the water and they just look neat. There are many varieties of cleaner shrimp that you can pick from to add to your tank, some of them quite colorful and interesting to look at. These are the final helpers that you will need to manage debris and detritus in your tank and to stabilize the water enough for the addition of fish and other animals.
Shrimp can require different conditions depending on what part of the sea they normally live in, so you need to make sure that you get the right shrimp for your tank's ultimate goals.
Damsels
Fish like Damsels and Chromis are hardy and can be trusted to handle the new tank conditions with ease. These are schooling fish, so you will want to get a few at a time so that they can school up and be happy. Make sure that you are not adding too many fish all at once and consider the size of your tank before adding more than a few fish.
This stage will be the most successful if you are careful and patient with your additions. It is a good rule of thumb to add these fish and then wait a week to see how things go before adding anything else. Remember that odd numbers in schools are more successful due to aggression issues that can crop up with even numbers.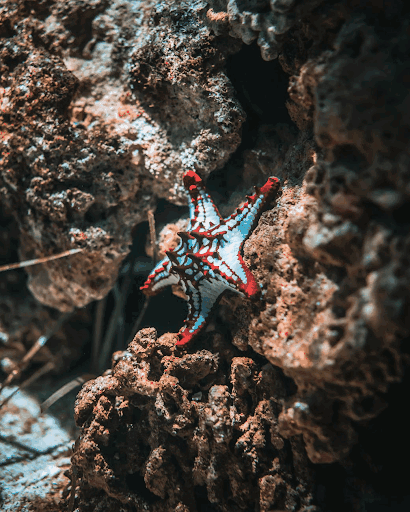 Reef safe starfish
Adding some starfish to your tank can enhance its appearance and can help the reef to stay healthy as well. You will need your reef to be established before you add these creatures to your tank, but once the reef is in place, starfish will be happy to join your tank.
Starfish are not cheap, so be sure that you do some research about which ones will interact best with the other animals in your tank already. You will also want to be sure that you have the right reef set up for the variety of starfish that you are considering. There are many reasons that starfish do not work out for new tank owners but the most common one is that the reef is not ready for this new occupant to the tank.
Reading Suggestion: Skin Flukes And Gill Flukes in Koi Fish
Add More Corals
Coral can sometimes need to be refreshed or added to your tank. You will probably be attracted to the more bright and colorful ones since they make a big statement. You will want to make sure that you are thinking of the coral as a colony, however. You will need soft corals and things like cabbage corals in most tanks to support a healthy diversity within your reef.
Coral can be one of the trickier things to maintain in your tank, so doing some research before adding new coral varieties can be key to a successful outcome. New tank owners should consider having a saltwater tank expert come and help them with their first few efforts to establish a more diverse colony just to help prevent common mistakes.
Creating a Saltwater Tank Can be Lots of Fun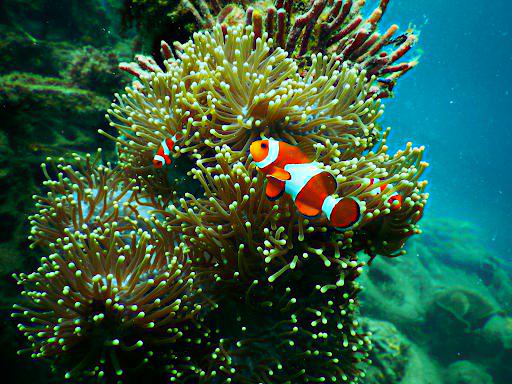 https://www.pexels.com/photo/clownfish-near-coral-reef-1125979/
Saltwater tanks are diverse and colorful and can be very enjoyable to start and to maintain. You will love being able to craft this diverse and special little world inside your tank. Being sure about the right order to add fish and other creatures can help you to avoid stumbles and mistakes that often cause major issues for new tank owners.
Saltwater tank management and development can take a little time to learn, but once you understand the right ways to add to your tank, you will be able to build the tank of your dreams.
Many new tank owners work with a tank expert as they establish their first tank to be sure that they are on the right track each time they make an addition. This guide can also help you to develop the right tank, in the right order for a really enjoyable saltwater tank owning experience.