The chances are that you've seen a Poodle on TV or watched it strut its stuff on a walk through a high-class neighborhood. Maybe you have wanted to own a Poodle ever since.
It's hard not to fall in love with their cute faces, curly hair, and elegant vibes. But, unfortunately, purebred Poodles are considered a designer dog breed and come with a luxury price tag attached.
If you want to buy a poodle, you might wonder why poodles are so expensive? If you have your heart set on acquiring a Poodle, it's a good idea to determine what goes into a Poodle's cost and choose your Poodle type before you buy, and an excellent place to learn all of this is a blog called PoodleHQ.
Check out the four main Poodle types and the top four reasons why Poodles are so expensive.
Here's Why Poodles Are So Expensive
Genes Matter
Registered breeders know that Poodles, mainly show dogs, need a good gene pool to succeed. Since most owners want a purebred Poodle rather than a lovable mutt, they are willing to pay more for breeding that shows off the dog's health, athleticism, and form.
Fewer Births Mean More Expensive Dogs
Many Poodles only have pups twice a year. Some types, such as Toy Poodles, give birth to 1-3 puppies. Miniature Poodles can have up to five pups, while Standard Poodles typically birth around seven puppies. The fewer puppies produced, the more premium those puppies become.
Healthy Dogs are Pricey Dogs
If you want to buy a purebred Poodle from a registered breeder, it will cost more than one from a local shelter or a backyard breeder. This is because registered breeders work hard to ensure their Poodles have top-notch genetics. They put in significant time and effort to produce well-bred dogs. They pay for better dog food, veterinary care, exercise, and offer a mentally healthy environment.
High-Maintenance is Key
There's a reason why Poodles ooze money and class. Grooming is an essential aspect in maintaining your poodle's health and recognizable look. Quality breeders also factor grooming costs into the poodle's price.
Unlike more rough-and-tumble dog breeds, Poodles require regular grooming maintenance. You will likely need to take your Poodle for professional grooming every 4-6 weeks to keep her looking fit.
Unlike mixed breeds, Poodles require more medical care. The good news is that high-quality dogs from a good gene pool tend to have fewer health problems. A premium dog food diet increases the price tag but will ensure that your pet has the background care that he needs.
Why Are Standard Poodles So Expensive?
Standard Poodles are expensive because the cost to breed them is so high. Well-bred bloodlines are required for show purposes. Training, grooming, and vet visits factor into the price. Since good genetics requires checking pedigrees, finding compatible partners, and coordinating a breeding schedule, expect to pay anywhere from $700-$1000 for this Poodle.
Why Are Mini Poodle Price
Miniature Poodles also need a good gene pool to bring high prices. Breeders combine top-quality breeding with care to create these elite pets. The cost that goes into breeding, training, food and healthcare is regained through sale prices.
The price for Miniature Poodles can range from $1,000-$5,000. The average price is $2,000.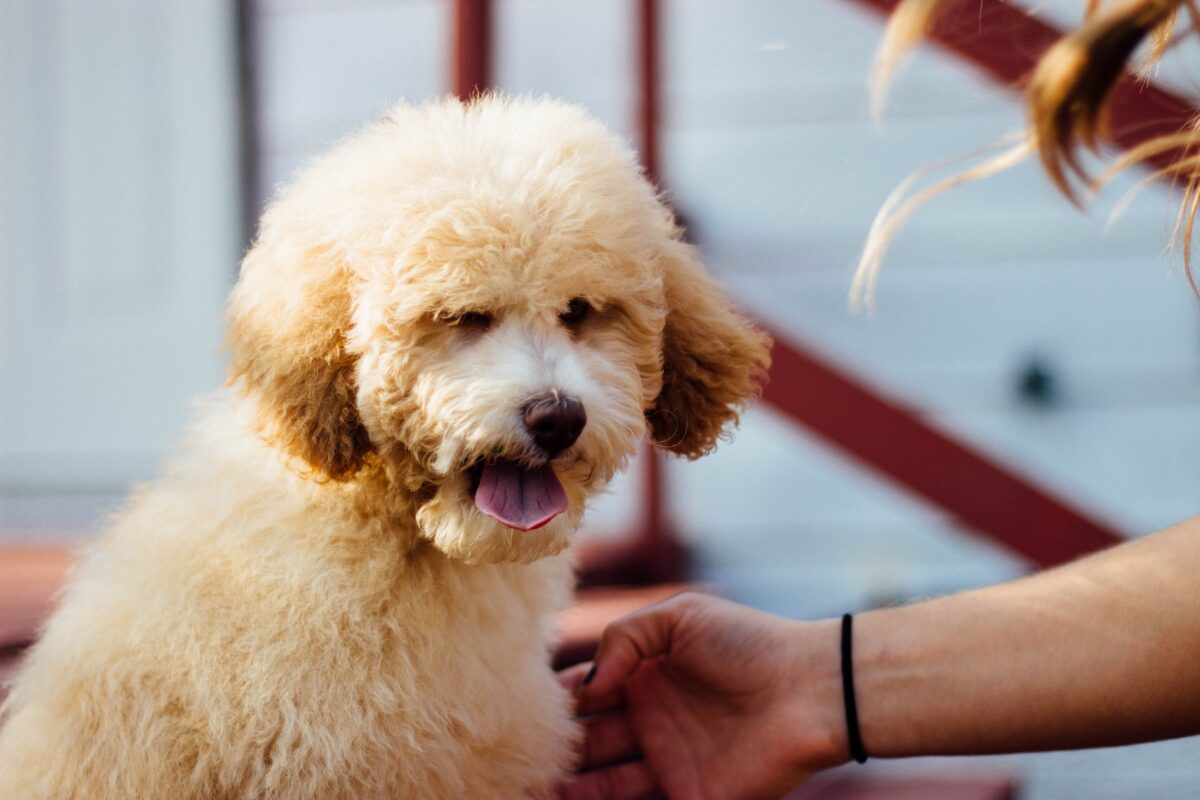 Why Are Toy Poodles So Expensive?
Healthy Toy Poodles bring top dollars. This means ensuring parental breeding and prenatal health. Since Toy Poodles have fewer puppies, they fetch higher prices due to lower supply. Toy Poodles may also require a C-section to give birth. In addition, they are delicate dogs that can suffer from cardiomyopathy, renal failure, hip dysplasia, and epilepsy.
Toy Poodle prices range widely from $500-$9,500, the average cost is $2,500.
Reading Suggestion: German Shepherd Poodle Mix: A Family Crossbreed Dog
Why Are Teacup Poodles So Expensive?
This tiniest Poodle type is expensive because they are hard to breed, experience complications due to their petite size, and only produce 1-2 pups at a time. The smaller the Poodle, the more likely they will experience hypoglycemia, failure to thrive, or death in their early months.
Newborn pups require extra care. This means an additional time commitment as the average breeder spends up to 120 hours per month caring for a Poodle litter until the puppies are two months old.
Teacup Poodles can fetch anywhere from $1,000-$5,000 apiece.
Conclusion
Depending on the type, buying a Poodle with good genes can cost anywhere from $500-$9,500. The wide range depends on whether you buy from a registered breeder.
Rare dogs, training, special food, and grooming help explain why Poodles are so expensive.
Although dog care costs are reflected in the price, a healthy and well-adjusted Poodle from a reliable breeder means that you will end up with a healthier, happier dog that needs less long-term care in the future.
Reading Suggestions: