Do you have a horse and are you looking for a suitable stable for your horse? Read here all about the types of stabling and all the useful things you should pay attention to. You have stands, stables with a walk-out area/paddock, walk-in/shelter stables, group stables, and outdoor boxes, and your horse can also be outside twenty-four hours a day.
The stable
Most stables are three meters by three meters for horses, and the height is usually three meters. This is often on the small side for big horses. It is best to have a larger stable that is square because the horse moves more. The minimum dimensions of a stable for a mare with a foal are three and a half meters by four and a half meters.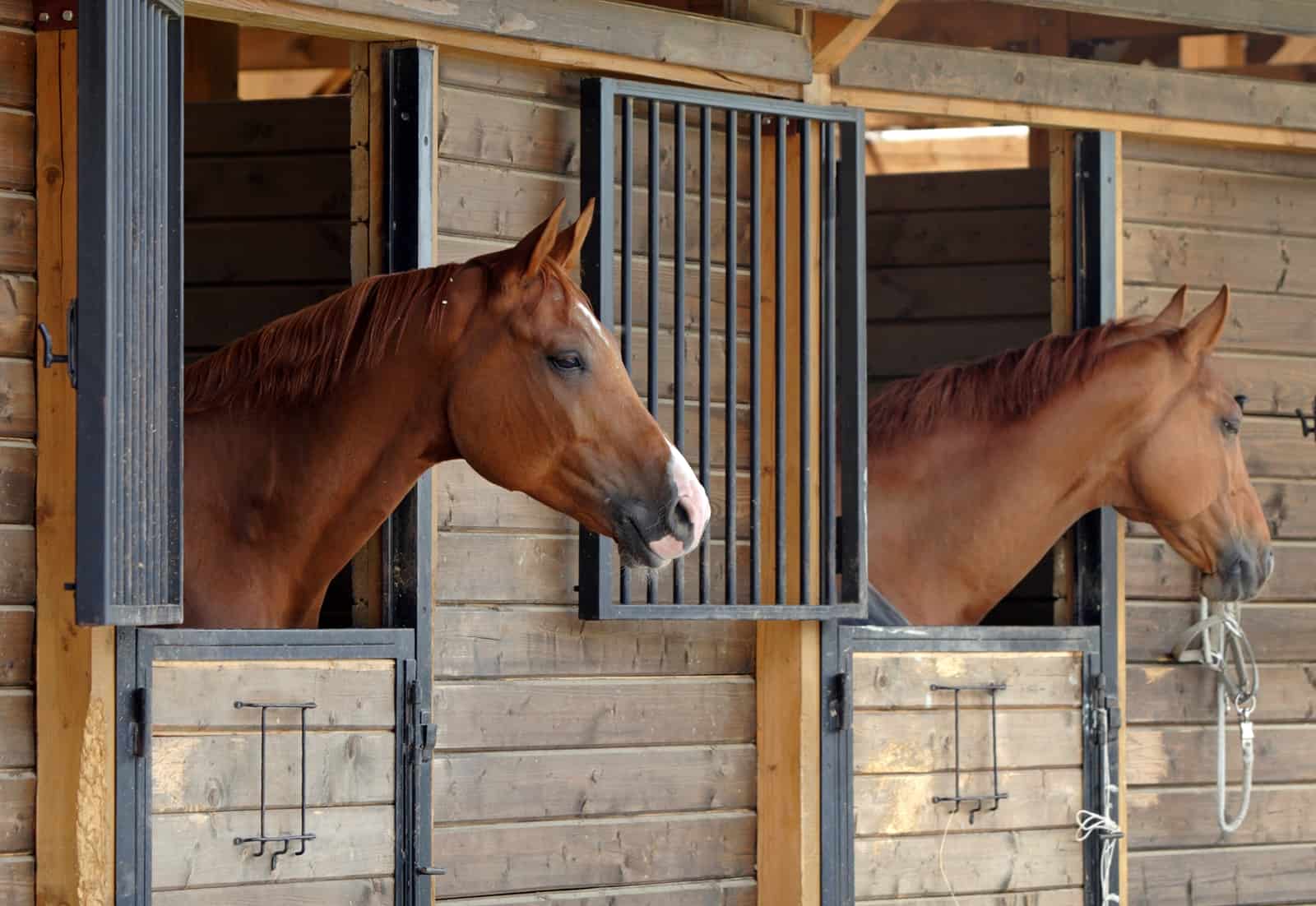 Indoor Stables
An indoor stable is a stable that often stands on an aisle, along with other indoor stables. The door of the box can be opened on the side of the aisle so the horse can go outside. There are also boxes on the other side of the aisle, so you get a row of boxes, an aisle, and next to it another row of boxes. A disadvantage of an indoor stable is that it is often expensive, but then your horse is always protected against the heat and the cold. Fresh drinking water is also always available through the, usually automatic, water troughs that are located in an indoor stable.
Outdoor Stables
An outdoor stable is a stable that is outside, so you have a walk-in stable, but also stables where the door consists of two parts so that the top of the door can come out and the horse can go outside with its head. The advantages of an outdoor stable are that your horse always gets fresh air and natural daylight. If your horse has a dust allergy, an outdoor stable is definitely recommended, the dust from the throwing does not remain in the air for a long time. The horses are also less bored because they always see something.
However, you have to take care of your horse through the weather and win, when it rains you get wet, you don't have this in an indoor stable.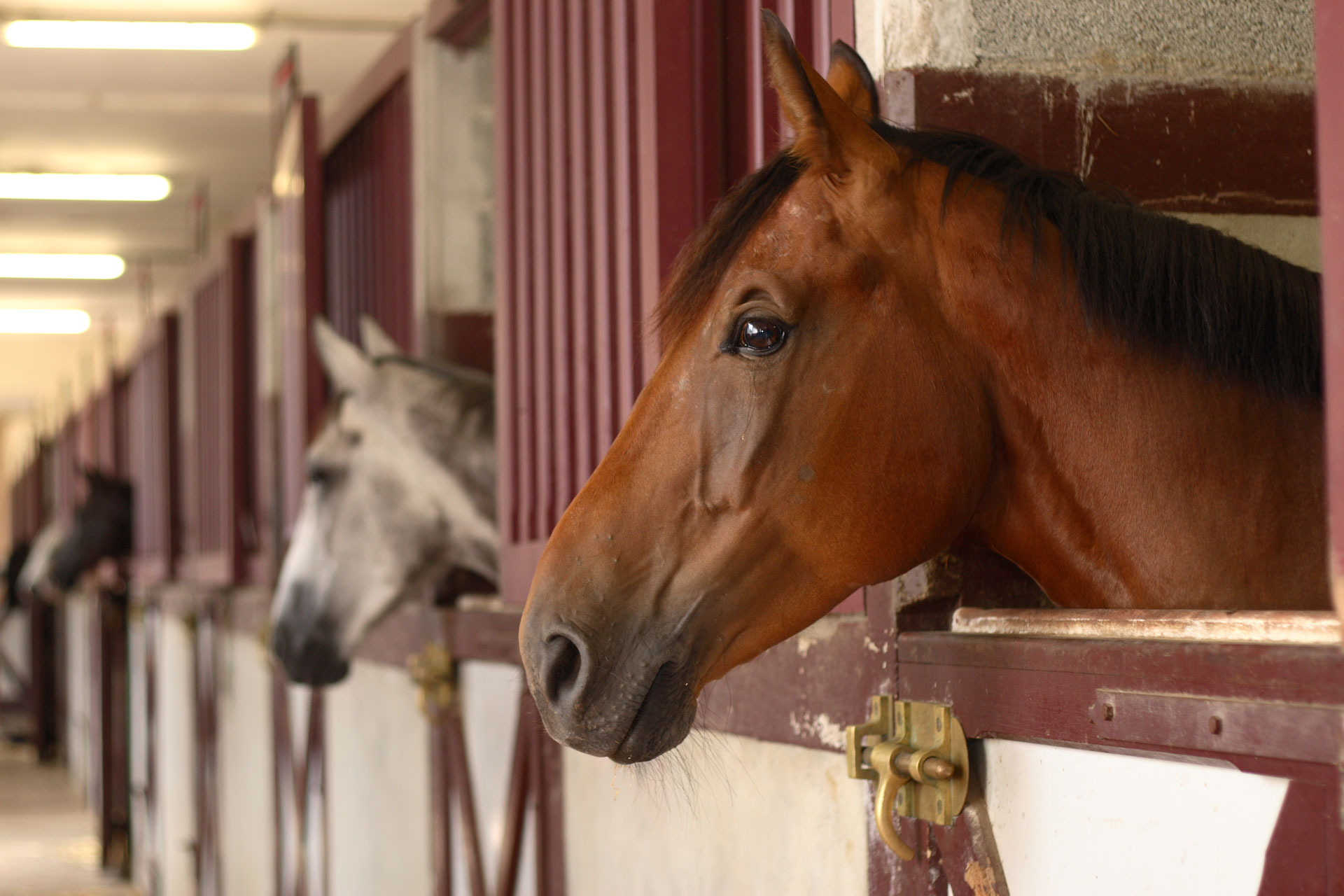 All Types Of Stables
Stands
A stand is a barn that is open at the back, is approximately one meter wide to two meters long, and has partitions in it. The partitions are made of plastic, beams, wood, or chains.
The horses are attached to their halter or collar with a rope, at the end of the rope is a weight to ensure that the rope does not go around the horse's legs. There is no possibility that the horse can walk, lie or turn. It is not a good stable to keep your horse in permanently, unfortunately, you still see this at riding schools.
Stables With Outdoor Area/Paddock
These stables are normal stables whose doors are always open (of course the door can be closed), this allows the horse to walk out of the stable to a paddock, pasture or pavement. The horse can now choose what he does and he gets much more exercise than in a normal stable.
Walk-In Stable/Shelter Stable
These stables are stables that are located on a meadow, it is a stable where the horses can shelter when the weather is bad or when it is very hot. It is very useful for hot and cold weather because the horse can always seek shelter and shade.
Group Parking/Group Accommodation
This is a large stable of about twelve by twelve meters where a group of horses can stand. This is very good stabling because the horse naturally belongs in a herd and this mimics the natural living situation. A disadvantage of this stable is that you cannot monitor the eating behavior of one particular horse because every horse eats, you cannot control how much a horse eats.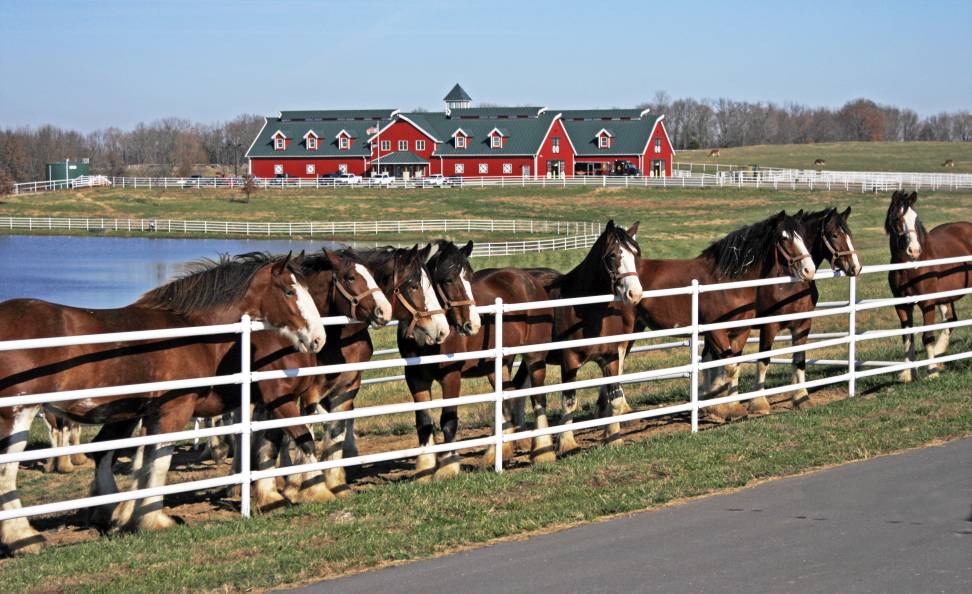 Containerstal
A container shed is made from a container, the sizes differ, but they are always two meters and forty-four centimeters high. The depth varies from six to eighteen meters. An advantage of a container stable is that it is very easy to move, you can set up the stable in no time.
Reading Suggestion: 
The Horse Is A Crib-Biting
Postal
A deep-fat barn is a barn that is actually used for cows. At the bottom is a thick layer of straw where the manure comes on, when it has become dirty, a new layer of straw is placed over it so that the horses stand higher and higher. An advantage of this barn is that it is very warm because of the many layers of straw, a disadvantage is that it is often only mucked out once or twice a year.
24/7 Outdoor
Some horses are outside twenty-four hours a day, make sure you provide shelter for your horse. When it is cold, it is wise that your horse can go inside (think of a walk-in stable) and when it is warm your horse must be able to stand in the shade and there must be sufficient drinking water available.
License
You need a permit to build a horse stable. This is because horse stables are often large. Sometimes you don't need a permit for a movable shed such as a container shed. Always obtain information from the municipality before you start building a stable, this can save a lot of difficulties!