Are you a fan of dogs? If yes, then you would love a golden retriever in your home. These are special dogs with amazing hair texture and length. Check in the US and you will see that golden retrievers are in almost every second house. Well, it's not just because these dogs are beautiful, but also because they are happy creatures with a friendly nature.
What makes these dogs special is their shiny, long hair. You can easily spot these dogs with the light reflecting off of their luxurious hair. However, hair is the reason why people don't opt for these dogs a lot. So, are you wondering if you can find a short haired golden retriever as a pet?
Well, sorry to break your bubble, but there are no short haired golden retrievers. At least they won't be a pure breed. They might be some other kind of retriever or can be a mixed breed as well.
Some amazing retrievers with short hair that you can find in the market are:
Great Pyrenees
Nova Scotia Duck Tolling Retriever
English Springer Spaniel
Flat-Coated Retriever
Leonberger
Chesapeake Bay Retriever
Bernese Mountain Dog
Long Hair vs Short Haired Golden Retrievers: When Do They Grow Hair?
In case you don't know, Golden Retriever has its origin in Scotland. This breed stands among the top dog breeds in history. These dogs are known for their kind nature, slow pace, intelligence, and great friendliness with children.
Golden Retriever has its origin in Scotland.
Often people wonder if the dogs come in long and short hair, but that's not the case. Pure breed Golden Retriever has a long, thick coat of hair. They usually have straight, shiny hair around the tail, chest, belly, and thighs. You can get these dogs in either dark golden, light golden, or plain golden.
There's not much difference between long haired or short haired Golden Retrievers apart from the fact that long haired retrievers are pure breed, while, the other one is not. If you're a true dog lover, then you will spot the difference in one go.
Coming to another important question
When do the retrievers grow hair?
Most of the time, a Golden Retriever starts to grow hair when they are three months old. Once it starts, there is no going back. They will start to grow hair on their tail, known as feathering. When they are eight months old, this feathering will become more visible. You will be able to see the hair pretty well once the dog is two-years-old.
Golden Retrievers have two layers of fur. One is their puppy fur, which gets hidden under their long shiny hair once they are of age. Their hair will keep on growing for almost 18 months.
Can You Get Black Short Haired Golden Retriever?
Yes, you can, but rarely. This type of retriever is not easily available in the market and is often a result of cross-breeding.
For instance, the mixture of Golden Retriever with Curly Coated Retriever, Flat-Coated Retriever, and Labrador Retriever might result in black hair. All breeds might have different hair textures, so make sure that you have done your research before getting a black short haired Golden Retriever.
Reading Suggestion: German Shepherd Poodle Mix: A Family Crossbreed Dog
Tips to Keep a Short Haired Golden Retriever as a Pet
You can trim your Golden Retriever's hair to keep them in control, but that might not be enough at times. It's hard to trim the hair from their ears, paws, and toes, so what can you do?
It's one of the nightmares of every pet owner since they don't have time all the time to take their dog for grooming. Not to mention, it can be expensive as well. You cannot avoid shedding, but there are a few things you can do to keep it in check.
Here's a list of tips that can help you to keep a short haired Golden Retriever at home as a pet.
Keep Brushing the Hair
Excessive hair can be controlled with the help of a brush. All you need are a few tools to brush your dog's hair every day. Before doing it, you need to check your dog's skin for cuts, abrasions, or ticks, so they don't worsen with brushing. Short haired Golden Retriever will love all the love and attention from you, so make it a habit for them by not skipping a day.
Make Dog Bath Every Day
Bathing your dog is the best way to keep your dog's hair in check. If you have a short haired Golden Retriever puppy, then make a habit of bathing them regularly. Don't worry, they usually love bathing unless you get a picky dog as a pet. The excessive fur will be shed out with bathing and will save you from shedding.
Give Dog High-Quality Food
Most people don't take it seriously, but food plays a huge role in shedding as well. If you want to secure your retriever's coat and skin, then you have to give them healthy and nutritious food items. You can also keep a track of their hair shedding while giving them certain foods to see what works for them and whatnot.
Related: Platinum Dog Food Reviews and Recommendations [Updated 2022]
Take them Swimming
As mentioned, they love to bathe!
If you have a retriever, then the best thing is to take them for swimming to shed excessive hair. It not only solves the hair issue but also lets the dog exercise a little that keeps them active. Make sure to always bathe your dog at the house to protect them from chlorine water, germs, or bacteria.
Don't Make Your Dog Stress
Do you think only you can take the stress? Well, turns out that your dog can too and that might be the reason behind their shedding as well. Give them enough room and space to engage in new activities and play with their favorite toys. Make sure they have a packed routine that might keep them active throughout the day too.
Short Haired Golden Retriever Pictures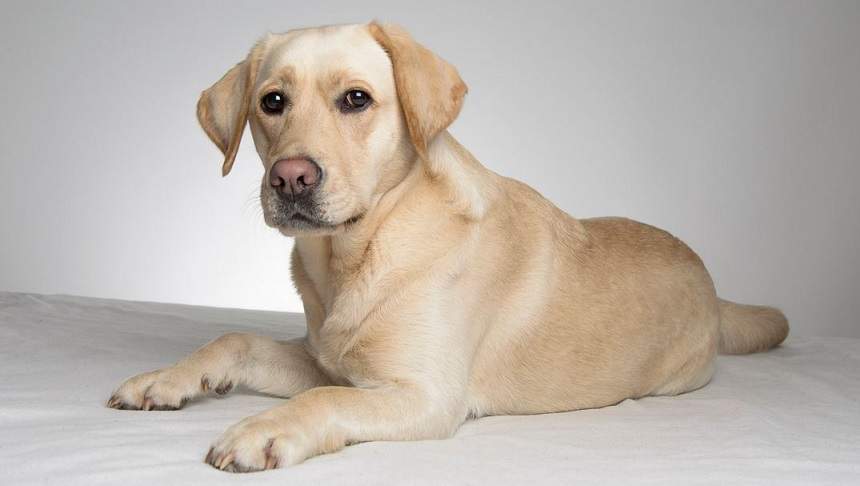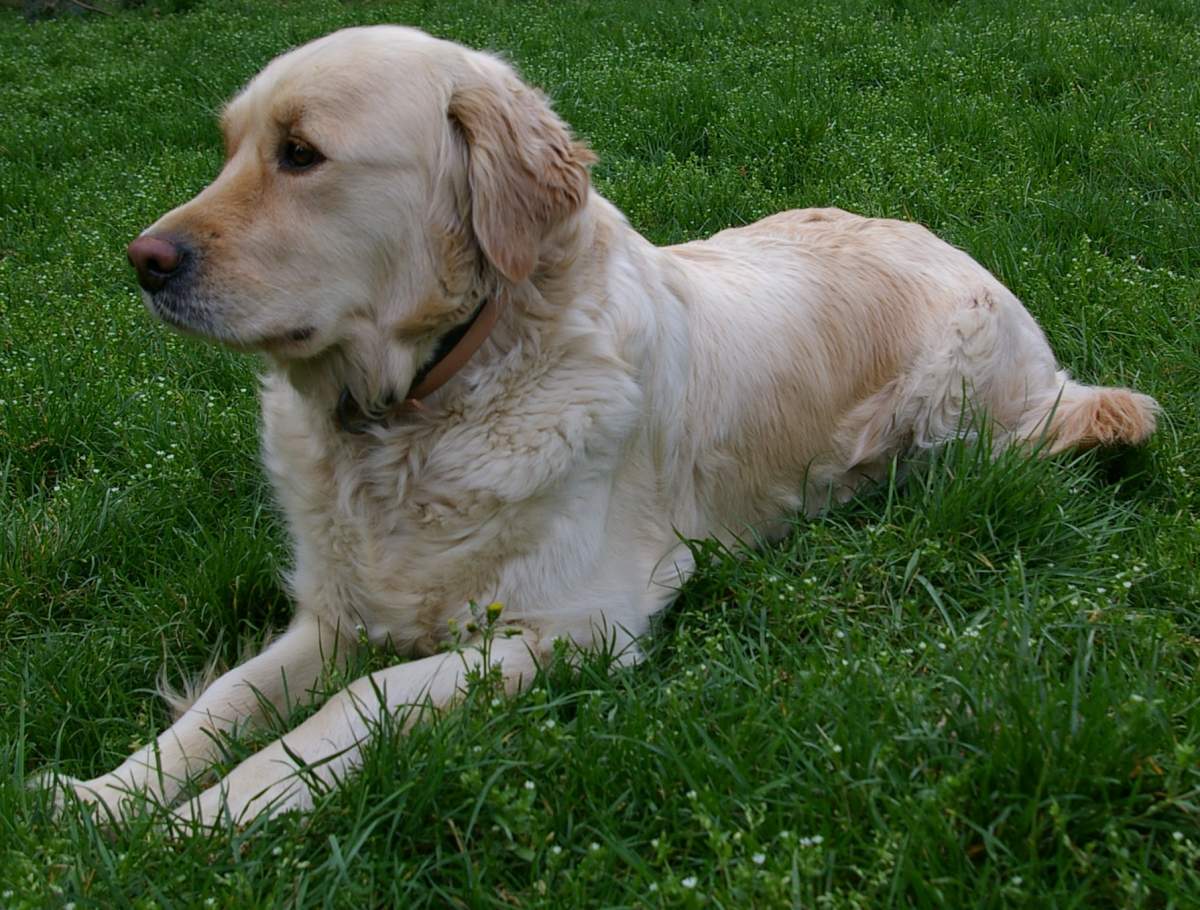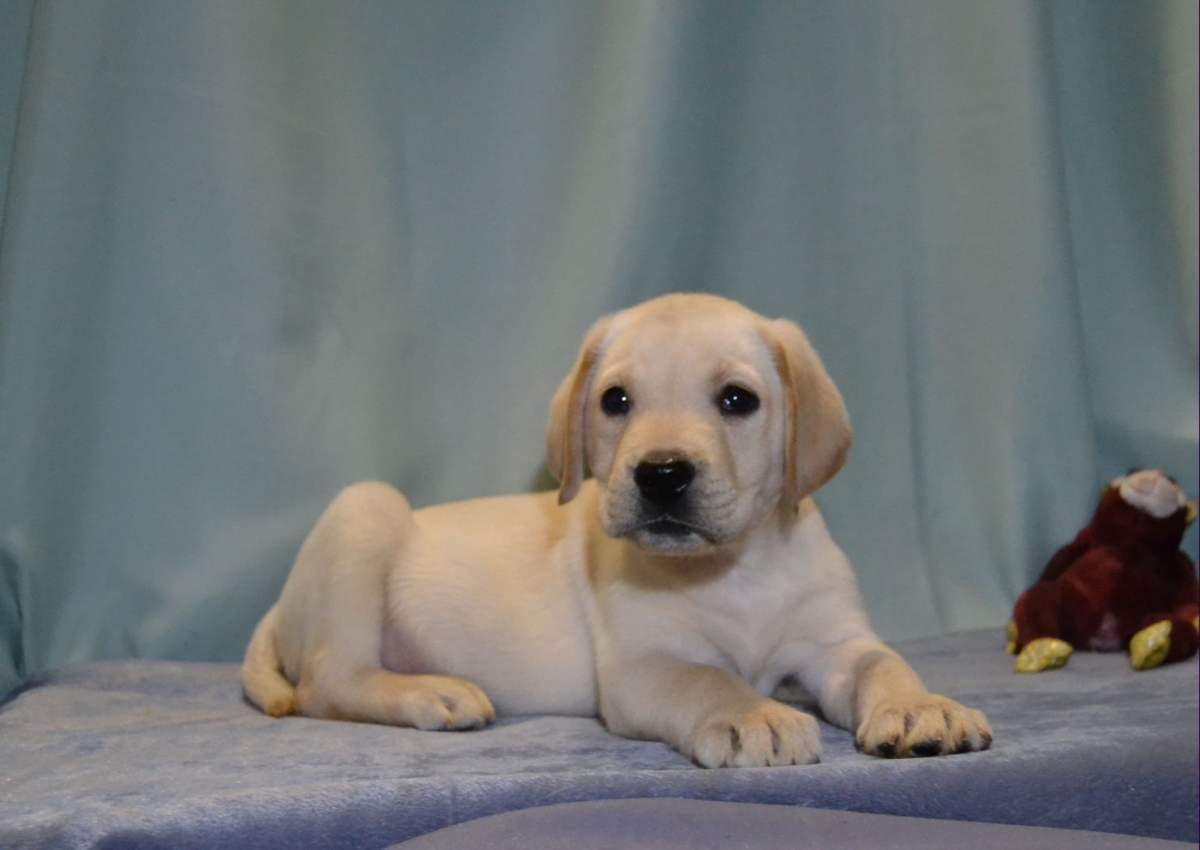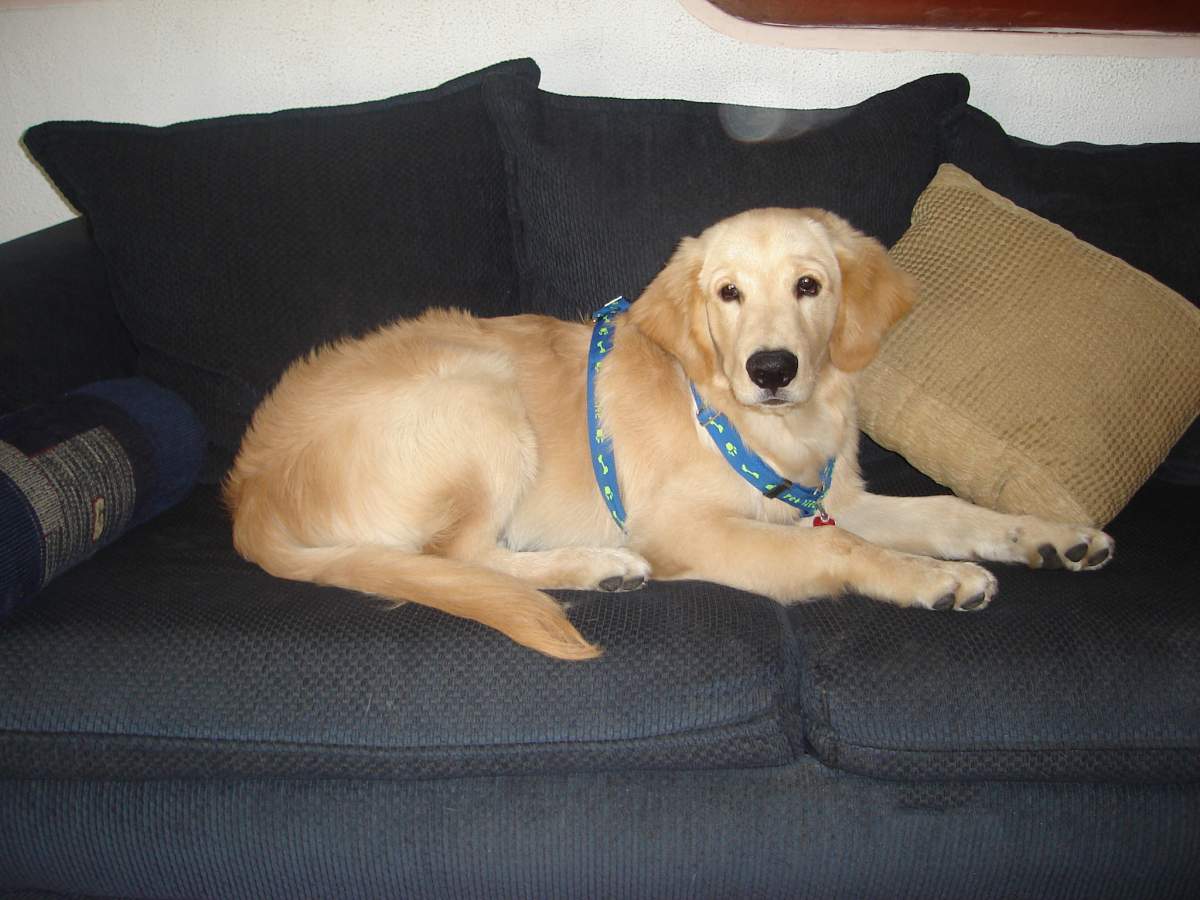 Frequently Asked Questions (FAQs)
Can Golden Retrievers have short hair?
No, pure breed Golden Retrievers cannot have short hair.
How short can you cut a Golden Retriever's hair?
Well, it's up to you. You can cut them short as you like, so you can easily manage them as well.