Did you know that watching fish in an aquarium reduces anxiety and stress levels? According to studies, owning an aquarium is good for your mental health, reducing your emotional agitation.
Running water has environmental stimuli that soothe people, the same effect you will experience as you watch the fish swim in the tank. Caring and owning an aquarium offers you a chance to bring a calming aquatic natural effect to your space.
Setting up an aquarium may pose a challenge to new aquarists. It takes more than picking the most beautiful piece that matches your furniture.
Are you ready to take the plunge and set up a freshwater aquarium for your home or office? Enjoying the beauty of an underwater oasis is a lot easier than one might think and with some proper research, planning, and maintenance you can establish a healthy habitat in no time.
This guide will provide useful aquarium setup tips on selecting the right tank size, selecting fish that play nicely together, creating an attractive interior design scheme that highlights your aquatic creatures' natural environment, and more; everything you need to know to get started setting up a freshwater aquarium today!
Setting Up a Freshwater Aquarium
Choose Location
Pick a conducive location for the aquarium. Avoid direct sunlight as your tank may be algae-infested, turning it into an unpleasant sight. Also, it would help if you did not place your aquarium outdoors, near heat vents, or next to windows or ACs. Rapid fluctuation in temperature is significant stress to aquatic life.
Cabinets work well for aquariums, though small ones that are 30 gallons will work on any other sturdy furniture with an even flat surface. Generally, hard and flat surfaces are perfect.
You will need a PowerPoint near the aquarium to support electrical requirements like filters, heaters, and lights. A single PowerPoint and power board are ideal as water and electricity are not getting along well.
Reading Suggestion: The 5 Best Fish Foods
Clean the Gravel
You will need to clean your substrate well, as the new tank may appear cloudy, killing the beauty. Pour your gravel into a bucket, then use a high-pressure hose to spray directly in the container. Once you fill the bucket, move your hands in a circular motion to wash the substrate.
Ensure the gravel is at the bottom of the bucket and remove the dirty water. Repeat the process until the water is clear. There is no need for alarm if the substrate still clouds the water after several rounds. Silty and fine substances will naturally settle in the aquarium after some time.
Put Gravel in the Aquarium
Rinse the aquarium with warm water to rid any debris and dust, then place gravel gently into the bottom of the tank. You may use a small bucket or scoop if you have a large aquarium. Using your hands, smoothen the substrate to make at least half an inch even base. A slight slant running from the back of the tank towards the front will give you a beautiful sight.
If you would love bubbles in your aquarium, hook up the action ornament or air stone, and check the valve, air pump, airline tubing, and gang valve at this point.
Reading Suggestion: California Fish Grill Menu, Location & Nutrition
Fill the Tank
Ensure the tank has no possible leaks. Place a small bowl or saucer into the tank to avoid splashing and protect the décor. If your tank is small, use buckets to fill, but a huge one may require a hose pipe.
After filling, use a dechlorinator as chlorine and chloramines will build over time. You may need to include it in your budget as you will use it whenever you change the water.
Heater and Filter Material
Choose a high-wattage heater to save energy and strain the heater less. For a small aquarium, one heater is enough, while a large one may need two. Stick it to the area with less visibility and a good water flow.
Adjust the temperature to what you will keep in the tank. 20- 27 degrees Celsius is perfect even when you decide to give your fish company like the African dwarf frog for a more natural aqua feel.
Reading Suggestion: Cute Frogs 101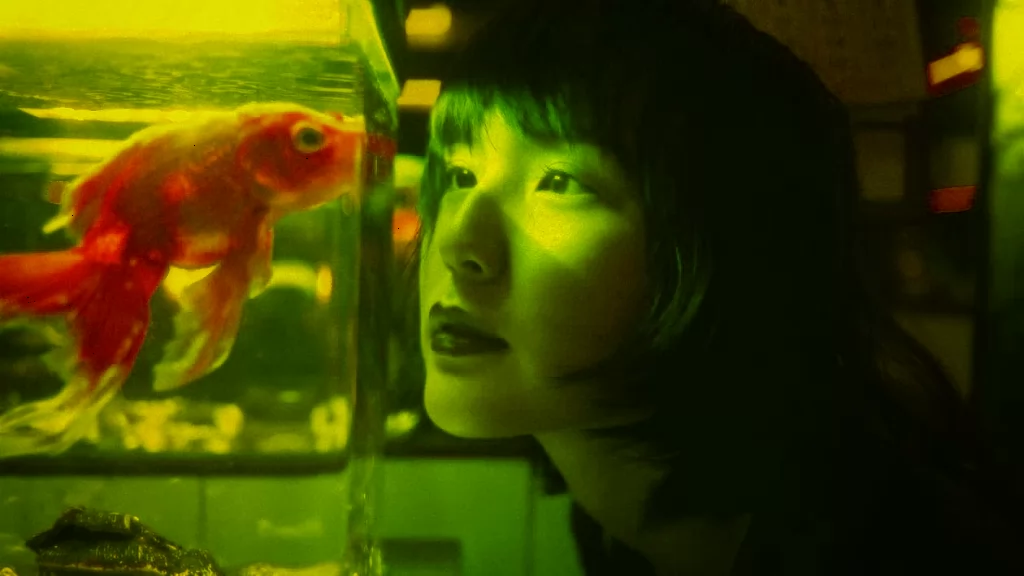 Clean any filter material gently in a bucket or under the tap to keep off debris and dust from your tank.
Cycle the Tank
Cycling is crucial in setting up a new aquarium as it promotes the buildup of denitrifying bacteria. Monitor the tank during and after the cycle with a freshwater kit or an aquarium store.
Conclusion
You are now a qualified aquarist! Remember to always clean your hands before and after handling habitat contents or aquatic life to prevent the spread of disease.