It's exciting and endearing to welcome a new puppy into your home. Ensuring your furry friend has a healthy start is essential as a responsible pet owner. There are many factors to consider to provide your puppy with a solid basis for a healthy life, from nutrition to exercise grooming to regular veterinary care. 
This thorough guide will examine important ways to maintain your new puppy's health and well-being.
1. Choosing the Right Nutrition
The foundation of your puppy's health is determined by the food that he consumes. Meals of exceptional quality and nutritional balance are of the utmost importance to their progress in both growth and development. Choose a high-quality brand of puppy food that meets the nutritional requirements of their breed. This comprises an appropriate proportion of carbs, proteins, vitamins, and minerals in the right proportions. It is essential to provide adequate nutrition, particularly during the critical phases of growth that occur in puppies.
2. The Role of Regular Exercise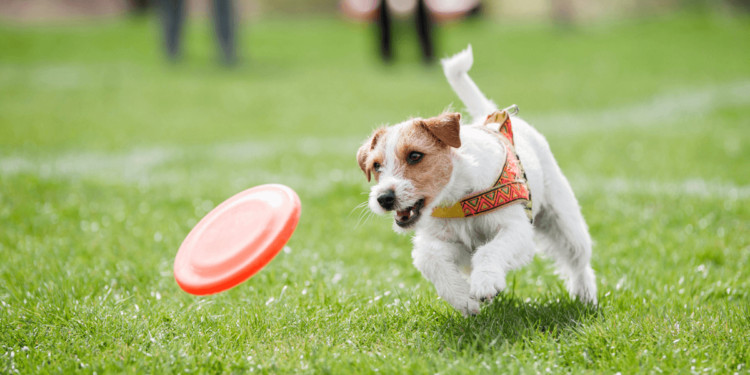 Giving your puppy enough exercise consistently is critical if you want to keep them emotionally and physically occupied. Taking frequent walks, engaging in active play, and playing games with other people all contribute to developing strong muscles, maintaining a healthy weight, and developing socialization skills. 
Because different breeds have varying amounts of energy and different requirements for exercise, you should modify the exercise regimen so that it is appropriate for your puppy's age and breed features. A puppy who gets enough playtime is happy and less likely to develop behavioral issues later.
3. Importance of Socialization
The health and happiness of a puppy is significantly impacted by its level of socialization. Having early experiences with a wide variety of people, animals, and settings helps to encourage flexibility and minimizes the probability of developing fear-based behaviors later in life. 
Set up supervised play dates, travel to various places, and gradually expose your puppy to new experiences to ease anxiety. This not only helps puppies grow more self-assured, but it also paves the way for them to become well-adjusted family and community members. However, some puppies will already be socialized before you bring them home, thanks to their breeder. For example, a Golden Retriever breeder in Colorado may have already kickstarted the social skills and neurological stimulation for Golden Retriever puppies.
4. Effective Training Methods
Training is a multi-step process that involves more than just instructing on fundamental commands. Housebreaking, training in a crate, and teaching appropriate behaviors are all included in this process. Applying positive reinforcement strategies, such as using treats and praise, can strengthen the link you share with your puppy.
5. Veterinary Care and Health Monitoring
Taking your puppy to the veterinarian consistently is necessary for his health. Your veterinarian can recommend that you schedule routine checkups, vaccines, and deworming regularly. A veterinarian can detect possible health problems in their early stages, which paves the way for proper treatment. Checkups at regular intervals guarantee that your puppy's growth and development are proceeding according to plan. Don't forget to discuss preventative measures such as avoiding getting fleas, ticks, and heartworms.
6. Creating a Safe Environment
To safeguard the security of your furry companion, you must puppy-proof your home. Take away any potential dangers that a curious puppy might be tempted to investigate, such as poisonous plants, small objects, or electrical lines. To prevent unauthorized entry into specified locations, install safety gates. Ensure you give your puppy a comfortable, well-defined area where they can relax and feel safe. This contributes to a reduction in stress and anxiety, which in turn serves to promote general well-being.
Conclusion
Bringing a new puppy home is exciting. You can give your puppy a strong foundation for a long and healthy life by ensuring he receives the right nourishment, frequent exercise, grooming, socialization, training, veterinary care, and a secure environment. 
Remember that every puppy is different, so adjust your strategy to meet those needs. Nevertheless, your unshakable dedication to your puppy's welfare as you set out on this adventure together will lead to the development of a solid and enduring bond.