There can be many causes for a cat not to eat anymore, or to eat less. As in humans, our feline's appetite depends on many factors and it may happen that he is less hungry. If this loss of appetite remains punctual and is identified, it is not necessary to worry too much about it.
Where things get problematic is if your pet no longer eats and vomits or loses weight and their health deteriorates. In this case, you should no longer hesitate to consult a veterinarian. But what are the reasons why your pet does not eat? And how to deal with the problem?
How do you recognize a cat that no longer eats?
All cats are susceptible to loss of appetite at one time or another. Like us, cats do not eat a lot in very hot weather and prefer to drink, especially if their diet consists of very dry low-end kibble, it is also always better to prefer high-quality kibble.
In the event of strong heat for example, and if you notice that your cat is not eating or eating less, just make sure that he has enough water in order to avoid dehydration, since the loss of appetite, although it is common when we are hot, is also a sign of dehydration in cats.
Medical treatment or a one-time illness (for example, cats often do not eat after having undergone anesthesia), especially of the stomach, can suppress your cat's appetite. Again, this doesn't have to be a big deal if it doesn't last and the cat reacts well outside of it. It is still important to contact a professional if the cat does not eat for several days. He can then check that your cat is not suffering from a more serious disorder or advise you on foods more suitable for sensitive stomachs.
A cat that no longer eats displays various symptoms:
Rapid weight loss
Dull coat
Hair loss
Fatigue, apathy
Irritability
Vomiting
Lack of bowel movements
The most effective way to tell if your cat is eating properly is to observe her bowl. If you have the slightest doubt and you generally use a kibble dispenser that allows you to dispense the kibble at will, instead use a simple bowl to see what is actually ingested by the cat. It is also essential to check whether the cat that no longer eats is also a cat that does not drink.
If the fact of not feeding is very serious in the long term for the feline, dehydration has dramatic effects in the short term. Whatever happens, and even if your cat seems to be eating well, you should be concerned about unexplained gross weight loss, a change in attitude, or a coat that is turning dull. There are many reasons that can explain these changes, but even the mildest need to be confirmed by a veterinarian.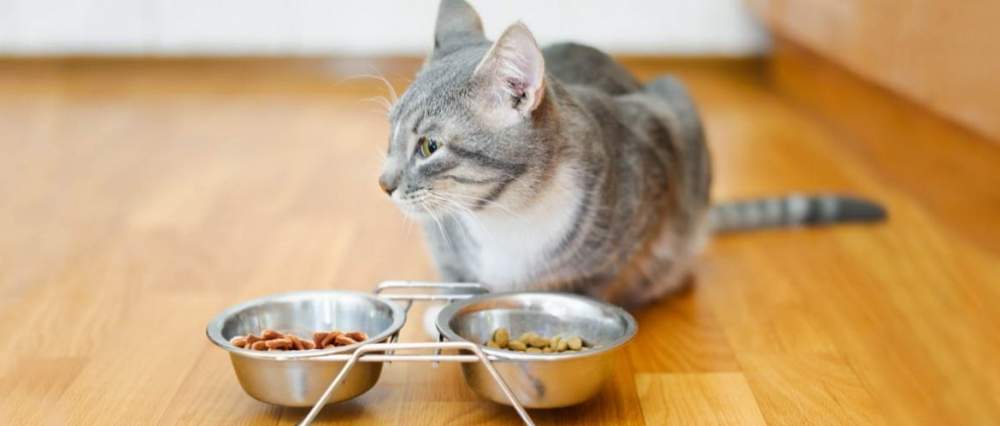 Why is my cat not eating anymore?
The dehydration :
There are several causes of dehydration:
vomiting and diarrhea, too long exposure in a too hot cabin (Be careful if your pet has to remain locked in a vehicle! A temperature and a duration which seem acceptable to us can be dangerous for your animal. you absolutely must leave your pet in your car, or if you have to make a long trip, make sure there is air, that it can drink and if the vehicle is stationary, park it in the shade and be away as short as possible.
In times of heatwave, never leave your pet without effective air conditioning), lack of water. A dehydrated cat is easily spotted: it has trouble breathing, its eyes are hollow, he is listless, and his gums are pale and sticky. Try to rehydrate him by offering small amounts of water regularly, but if the situation does not improve or, in addition to not eating, your cat is vomiting, go see a vet!
Age and loss of meaning:
As they age, cats often lose their sensory acuity. Its once fine sense of smell becomes cloudy and food loses its flavor. It follows a disinterest in food and a loss of appetite. Old cats need less to eat than young cats, since they spend less, a decrease in food intake is therefore not critical and avoids obesity, there are kibbles specially designed for senior cats.
If the cat loses too much weight, however, you should be concerned. Age is not the only cause of a loss of smell, Coryza, a widespread respiratory disease also destroys odors. The cat is suspicious and shows reluctance to eat.
Pain:
A cat that no longer eats is often a cat in pain, and the pain simply prevents it from eating. Your cat may suffer from tooth pain or gum pain that makes chewing very unpleasant. Osteoarthritis also causes difficulty in eating, since tilting the neck hurts the animal.
Reading suggestions; Boy Cat Names – Find the Perfect Male Kitten Name
Digestive disorders :
Often when the cat does not eat, it means that his stomach hurts.
There is a foreign body in your cat's stomach;
your cat has inadvertently ingested a small object, a poisoned food, or a ball of hair (hence the importance of a good brushing, especially during the molting period. ) and these foreign objects get stuck or irritate his stomach. Better not to rely on natural means to relieve your companion and bring him without further delay to the vet!
Your cat is sick;
ulcers, diseases of the digestive system, are all painful conditions that cut off your cat's appetite and prevent him from eating.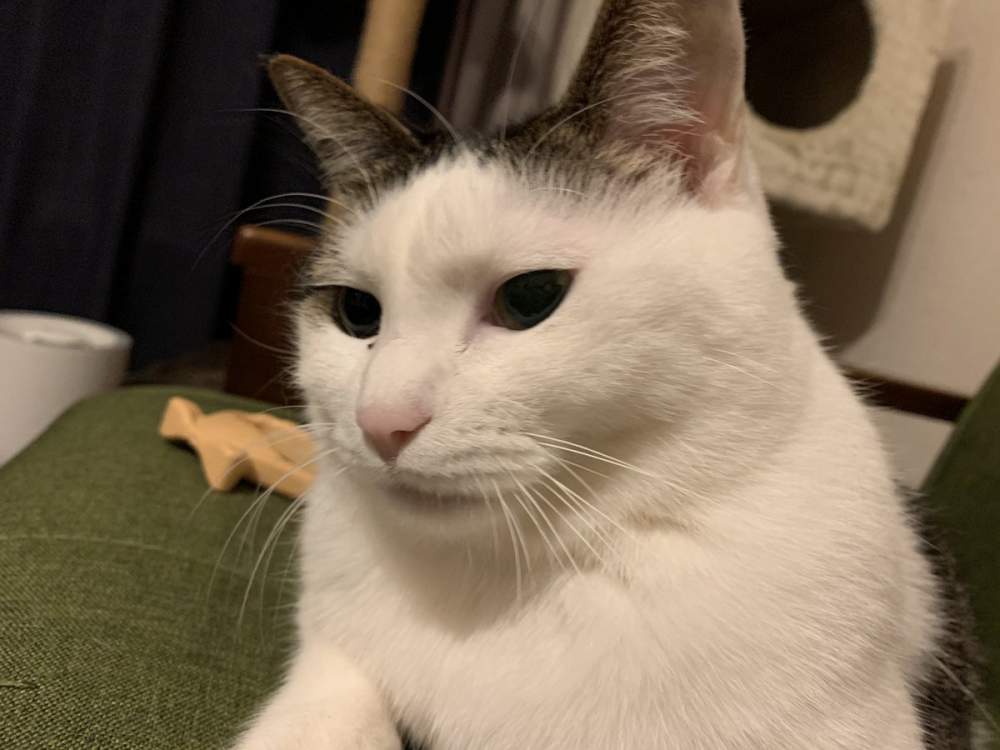 He does not like his croquettes  :
Cats are foodies with a very sensitive palate and will only eat food that they consider to be the first fresh. No need to serve this bowl of unfinished kibble again indefinitely, hoping that your cat will eventually understand that it is not necessary to waste! It's up to you to offer him high-end croquettes, adapted to his metabolism, to his taste, and of first quality.
A small change can have a big impact on his appetite and what seems trivial to you is far from being for your best friend. For example, changing the place of the bowl can upset the cat to the point of making it unwilling to eat, especially if it is too close to its litter box or to the bowls of other animals in the house. Everyone has their place!
Changing the brand of kibble can also have an impact on your cat's appetite. If you find a high-end brand that suits it, stick with it!
Stress or depression:
Under his autonomous and independent air, hides a great sensitivity. A cat under stress easily loses its appetite. The cat may no longer eat following a move, the loss of a loved one or, on the contrary, the arrival of a new member in the house, whether it is another animal or of a human baby. The causes of upheaval are numerous and can cause temporary depression.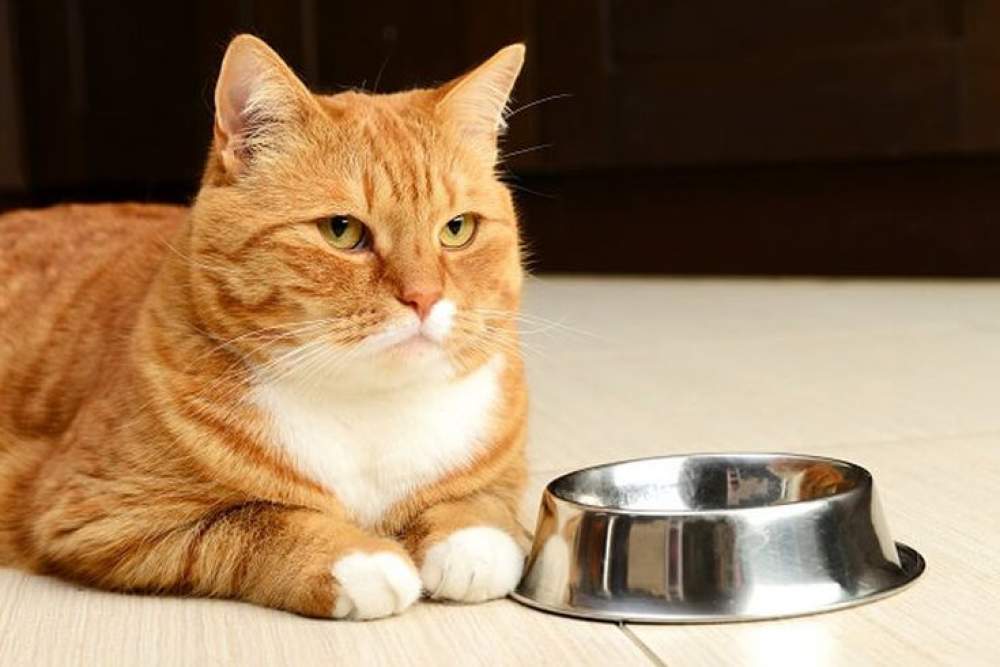 How can I encourage my cat to eat better?
If you notice that your cat is not eating, consult without further delay, especially if it is vomiting, has diarrhea, or shows signs of listlessness. The veterinarian will help you identify the causes of this difficulty in feeding and can prescribe an effective treatment, especially in the event of disorders indirectly causing loss of appetites such as dental pain, or osteoarthritis.
It will also relieve stomach aches that prevent the cat from eating. If the animal is stressed or depressed and he deems it necessary, the doctor may also administer a tranquilizer that will allow him to calm down during the difficult period he is going through.
In cases where the cat no longer eats because of its age, or a strong loss of sense, there are solutions to encourage food intake:
Make sure the cat is drinking well.
Try changing their diet, to see if they respond better to the texture or smell of another.
Split the meals, since the cat is already particularly sensitive to the appearance and texture of its food, stale kibble for several hours may put it off and worsen the problem.
Offer him more fatty and nutritious foods to compensate
Conclusion
Lack of appetite and under-nutrition in cats are often symptoms of a more or less serious disorder. It is therefore sufficient to treat the cause and the appetite gradually returns. For sensitive cats who need to feel safe when they eat, it's up to you to provide them with a cozy and isolated corner to set up their bowl and to offer them fresh kibble several times a day.
A cat that is not eating should always question you, and you should always try to identify the cause, whether it is benign or not.