The proliferation of mobile veterinarian clinics has revolutionized the pet care industry in recent years. This cutting-edge method does away with stressful trips to the clinic and replaces them with a more customized, stress-free experience for you and your pet. There's no denying the importance you put on your pets' well-being and their position in your heart.
This article will take a closer look at how at-home veterinary care improves pets' health and makes it easier for you to be a responsible pet owner.
1. The Home Advantage: A Stress-Free Environment
The convenience of having a vet come to the house means that your pet may get treatment in a familiar environment. Animals are often anxious during trips to the vet. Anxiety may result from the combination of a new environment, other animals' presence and threatening clinical equipment.
However, these worries cease when you seek the best mobile vet near me for services to your house. Because they are still in their own space, the pet will feel less stressed and more at ease. The pet's doctor may learn more about their personality, routines and possible natural habitat problems. The result is a stress-free experience for you and your pet at the vet.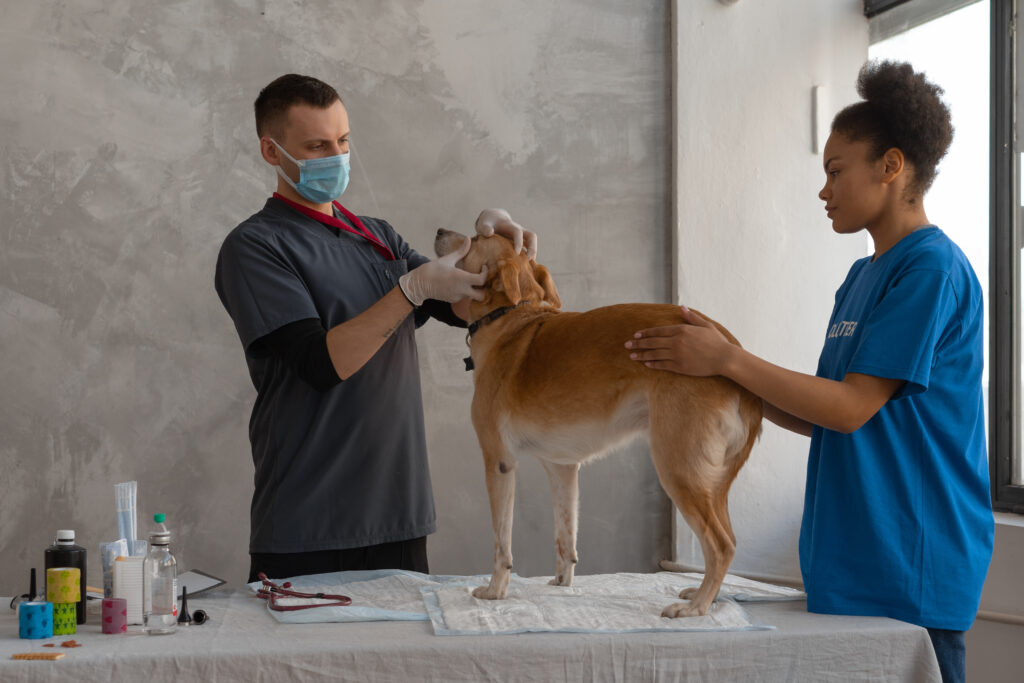 Reading Suggestion: Micro Bully
2. Tailored Attention: Personalized Care
Veterinarians that come to your house may provide your pet with individualized attention. The doctor will have enough time to get to know the pet, learn its routine and treat any unique issues. This personal connection is frequently impossible to maintain in a crowded medical center.
In-home veterinary care, a key trend in the pet health industry, ensures a pet gets specialized attention for regular exams, immunizations, or sickness treatment. The veterinarian will be able to provide you with individualized recommendations for exercise routine and general health and wellness that take into consideration the specifics of your pet's living environment.
3. No More Waiting Rooms: Punctuality and Convenience
Long wait periods in overcrowded waiting rooms are a common downside of traditional vet office visits. With in-house veterinary care, there is no need for a separate waiting area.
You can make appointments only when it is most convenient for you and the vet will come on time, saving you time and reducing your pet's anxiety. Pet owners with a hectic schedule and trouble fitting in clinic trips may enjoy this feature. Your pet will get prompt treatment without needless delays, thanks to the timeliness and efficiency of in-home veterinary care.
4. Comprehensive Services: More Than Just Checkups
In-home veterinary care includes more than just checks. Wellness examinations, diagnostic testing, vaccines, dental treatment and even in-home euthanasia are some of their many services. Your pet doesn't have to leave the house for a complete cure.
Mobile diagnosis and treatment capabilities mean that your pet can get the same high-quality care at home as at the clinic. You'll appreciate how helpful these services may be if you have numerous pets or one with specific requirements.
Reading Suggestion: What is a Parti Yorkie? and What is Parti Yorkie lifespan?
5. Building Trust and Relationships
The chance to establish trust and long-lasting connections is a significant perk of in-home veterinary treatment. Over time, a trusting relationship develops between your pet and its physician. Once your pet has established a good rapport with the vet, subsequent appointments will go more smoothly.
Having your pet's doctor earn their confidence is crucial, especially in times of crisis or lengthy medical procedures. The vet becomes integral to your pet's healthcare team, ensuring their well-being is always a top focus.
The Bottom line
In-home veterinary care is a significant development in pet healthcare since it prioritizes the safety and convenience of pets and their owners. You can give your pet the best care possible while reducing the burden on yourself by having the veterinarian come to them. It's a new way of thinking about pet care, based on the principle that dogs should be given the finest possible treatment in an environment that feels like home.