It's no secret that pets provide us with companionship and unconditional love. But did you know that there are many other ways that our furry friends can improve our mental and physical health?
Studies have shown that pet parents can decrease blood pressure, enhance mood, and lessen anxiety.
If you're looking for practical ways to improve your well-being, look no further! We're about to explore 10 ways animal companions can improve our mental and physical health, giving you plenty of reasons to add a furry (or scaly) friend to your family.
So, without further ado, let's dive into the incredible ways that our animal companions can make us happier and healthier!
1) Reduced Stress and Anxiety
Pet ownership can have a significant impact on reducing stress and anxiety levels. According to a recent study published in the Scripps Senior Theses, interacting with a beloved animal can lower cortisol, a stress hormone, and increase oxytocin, a feel-good hormone. This leads to a sense of calmness and relaxation.
Spending time with our pets, such as petting or playing, can help distract us from anxious thoughts and promote mindfulness. Caring for a furry or scaly friend may also give structure and routine, which can help with stress and anxiety management.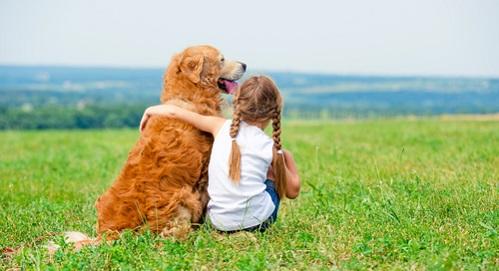 2) Improved Cardiovascular Health
Having a furry companion has been demonstrated in studies to lessen the likelihood of heart disease. Interacting with these animals has been found to lower stress levels and decrease heart rate, improving heart health.
Their presence can also help lower cholesterol levels and improve cardiovascular function. So, consider adding a furry friend to your life to improve your heart health!
Reading Suggestion: Why Shih Tzu Are The Worst Dog
3) Boosted Immune System
Interacting with animals exposes us to different types of bacteria, which can help bolster our immune system to minimize our chances of developing allergies and asthma. In fact, research has found that children who grow up with pets have a lower likelihood of developing allergies and asthma later in life.
Additionally, ownership of these furry creatures can raise our immunoglobulin A levels, a defense against infection antibodies. So, having a furry friend around not only brings joy but also provides a natural boost to our immune system.
4) Enhanced Cognitive Function
Interacting with animals can stimulate our brains and improve our cognitive abilities, such as problem-solving and decision-making skills. They can also help improve our memory and attention span.
Their presence has been linked to lower risks of cognitive decline and disorders like Alzheimer's disease. Engaging with our furry friends can boost our cognitive function and keep our minds sharp and active.
5) Increased Physical Activity
Pet owners are usually more active than people without animal companions, which makes them excellent fitness motivators. Dogs, in particular, demand frequent exercise; therefore, their owners are more inclined to participate in exercises like strolling or fetching.
This increased physical activity not only benefits our cardiovascular health but also helps to maintain a healthy weight, increase stamina, and reduce the risk of chronic diseases. So grab a leash or a toy and get moving with your furry friend for a fun and energizing workout!
Reading Suggestion: Micro Bully
6) Enhanced Social Connections
Animal companions have a remarkable ability to enhance social connections. Whether taking our furry friends for a walk or attending pet-related events, having one opens up opportunities for interactions with others.
Linking with like-minded individuals and businesses in the animal industry through platforms like Leadar is also a way to boost social connections. Through networking and sharing experiences, we can develop our social skills, ultimately benefiting our self-esteem and overall well-being.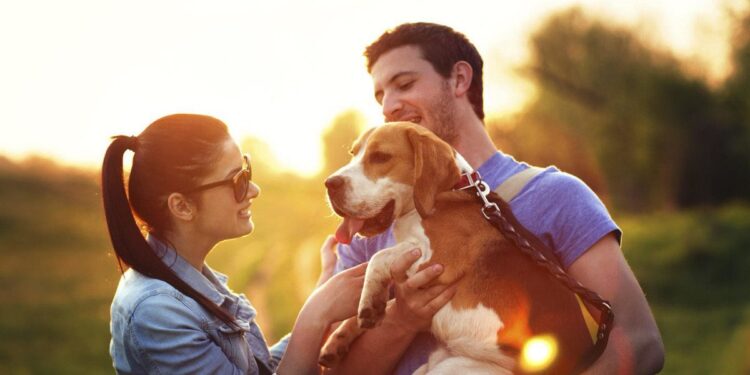 7) Decreased Feelings of Loneliness
Tamed animals can provide comfort and companionship, helping to alleviate feelings of loneliness. They offer a constant presence and unconditional love, making us feel valued and supported.
Whether it's a dog excitedly wagging its tail when we come home, or a cat curled up beside us, these furry friends offer a sense of connection that can ease feelings of isolation. Studies have shown that animal owners are less likely to feel lonely and are more likely to have a strong social support network.
8) Improved Mood and Happiness
Pets have an incredible ability to improve our mood and bring happiness into our lives. Their presence alone can instantly lift our spirits and make us feel better.
Playing with our furry companions, whether tossing a ball or engaging in a fun game, releases endorphins, the feel-good hormones in our brain, which help reduce stress and boost our mood. Simply stroking or cuddling them can also be calming, promoting relaxation and happiness.
Reading Suggestion: Happy Dog Food Review
9) Better Sleep Quality
Sleeping with a furry companion has been proven to provide comfort and security, helping reduce anxiety and promote relaxation.
Pets, especially dogs, have a natural routine and can help regulate our sleep patterns. The presence of one in the bedroom can also promote a sense of companionship, helping us feel safe and at ease, resulting in more restful sleep.
So, if you're having trouble sleeping, consider cuddling up with your furry friend for a good night's rest.
10) Increased Sense of Purpose and Responsibility
Caring for another living being can play a meaningful role in our lives. This increased sense of purpose and responsibility can positively affect our mental health and overall well-being.
It gives us a reason to get out of bed in the morning and provides a sense of fulfillment. These domesticated animals rely on us for their daily needs, giving us a sense of importance and a reason to strive for our best selves.
Parting Words
The benefits of owning a pet extend far beyond companionship. From stress and anxiety reduction to improved cardiovascular health and enhancing social connections, our four-legged friends profoundly impact our mental and physical well-being.
They provide us with a sense of purpose and responsibility while bringing joy and happiness into our lives. Playing with them, going for walks, or simply cuddling up together all make the bond between humans and pets truly special.
So, if you haven't already, consider welcoming a furry friend into your life and experience the transformative effects they can have on your overall health and happiness.