Ever since humans first set foot on the Earth, they've shared some kind of relationship with animals. Over time, these relationships have evolved into strong and emotional bonds that have earned pets like dogs, particularly the title of 'man's best friend'. Today, dogs and other animals are treated as companions, partners, and family members, making them ideal to serve as sources of emotional support for various kinds of patients.
Over the past decade, the National Service Animal Registry has facilitated more than 115,000 people to get emotional support animals.
Studies have shown the effectiveness of pets as providers of effective care, but in case you have a pet at home, you don't need the research to prove anything; you already know! In fact, animal therapy is so effective that more than 60% of all US schools have such programs for their students. Most states, including Texas, give these animals special rights. At the same time,
Surveys have shown that 73% of people with emotional support animals rate their effectiveness at eight or higher.
Emotional support pets are different from service animals. Here's everything you need to know about them:
What is an emotional support animal?
The Americans with Disabilities Act defines an "emotional support animal" as any animal companion that is kept with the intention of offering sentimental support, comfort, and attachment. Unlike service dogs that need proper training and certification, an emotional support animal can be any pet that is adopted, bought, or rescued, including cats, dogs, birds, or horses. These animals offer assistance to people with emotional and mental ailments allowing them to live more calm as well as focused lives.
How to get an emotional support animal?
This depends on which state you're living in. For example, getting emotional support animal certification in Texas is relatively simple. This documentation is important to ensure that your pet receives the special treatment and protection that emotional support animals have across the country. Although the Lone Star State doesn't have any specific local regulations for these types of pets, federal law still applies, which gives them protection under the Fair Housing and Air Carrier Access Acts.
To qualify for an emotional support animal letter and certification in Texas, you'll need to pass the necessary evaluation from a qualified mental health specialist. Certain clinicians have the specific authority to issue an emotional support animal letter, and you need to find a doctor that does. You can even find them using a Telehealth portal which gives you convenience and time-saving. It is important that you get this certification to protect yourself and your pet against any discrimination.
Reading Suggestion: Rolling in Style: The Ultimate Guide to Dog Stroller
Laws that protect emotional support animals
All over the US, there are places where pets don't have unrestricted access. Some airlines, housing communities, and public libraries bar entry for all kinds of animals, but it may not be the same for emotional support animals. These are special pets that are important to the owner. This is why the Fair Housing Act and Air Carrier Access Act were enacted and subsequently amended to provide protection for emotional support animals.
The Fair Housing Act
The Fair Housing Act, for starters, is a holistic law that protects people from discrimination under any pretense like skin color, ethnicity, religion, country of origin, or any other stereotype. Many people are unaware of the fact that this piece of legislation allows provides protection for service and emotional support animals.
A landlord or homeowner may have rules against pet ownership on their premises, but those guidelines will not apply to emotional support animals under the Fair Housing Act.
If you have a pet and an emotional support animal certification, you have the right to keep them in your home even when rules of the complex prohibit that.
Moreover, any exemptions that the housing community may have on breed and weight don't apply, while at the same time, all pet-related fees like cleaning deposits or additional rent are also waived. In Texas, an emotional support animal letter from a licensed mental health professional is proof enough for you to show your landlord in case they demand it.
The Air Carrier Access Act
Unfortunately, in January 2021, the Air Carrier Access Act (ACAA) was amended to exclude emotional support animals, which means they are no longer protected by it. Some airlines still have their programs specific for these animals in place, and in case you are looking to fly with your pet, you will need to research these carriers. The law still applies to service animals, which means that if you have a physical disability and a dog to assist with that, they will be protected under the ACAA.
Reading Suggestion:
Benefits of an emotional support animal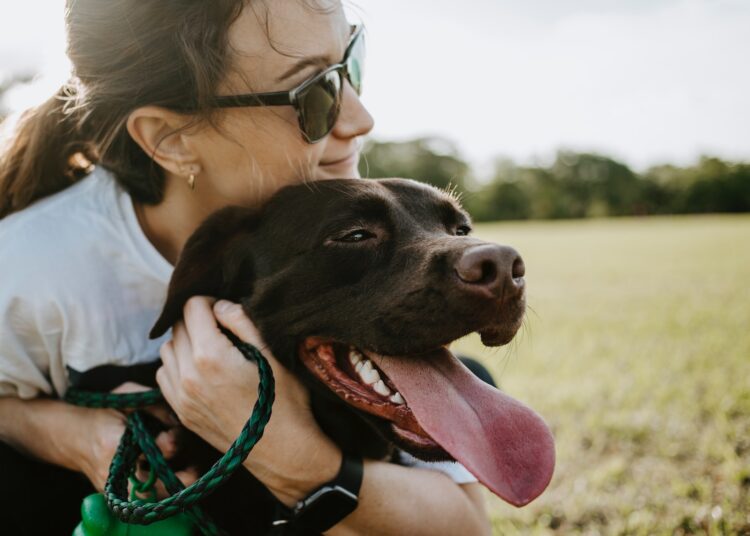 There are several benefits that an emotional support animal can offer you. Research, patients, and mental health practitioners have witnessed notable improvements in mental and emotional ailments because of these pets. There are several benefits that an emotional support animal can offer to their companion, and here are a few of them:
Encouragement and motivation
Humans are social animals. At some point in time, we all crave companionship and relationships. For people dealing with issues like anxiety, depression, PTSD, bipolar disorder, or specific phobias, everyday life can be tough. An emotional support animal makes the journey for these people a lot easier as the bond that develops triggers neurotransmitters within the human body. The result is a feeling of satisfaction, joy, and encouragement.
Reading Suggestion: Cutest Frog Species
Unconditional love
Many times, even love from another person can come with strings attached. Since animals are different, they have the ability to love unconditionally and without fail. This is something that people dealing with mental or emotional ailments not only crave but need to get through their lives. An emotional support animal is able to elevate their companion's spirit, giving them the power to fight on through the struggles that their mind.
Conclusion
Emotional support animals are effective, and for anyone who has even had a normal pet, there is no need for research to prove this fact. If you are going through a difficult phase in life and reside in Texas, you can easily consult a qualified physician to get an emotional support animal letter. This gives you and your pet the protection to avoid any potential discrimination and unfair treatment. Together with your new friend, you can embark on a new chapter in life, knowing that you have the love and support you need to make it through.