Looking after a furry friend can be quite the challenge, but worry not, you are not alone! There are about 80 million dogs in the US and they all need care.
We've got you covered with some amazing apps that will guide you every step of the way. From training tips to healthcare advice specifically for your pup, we've rounded up the ultimate list of pet care apps just for you.
Best Dog Apps
#1 Puppr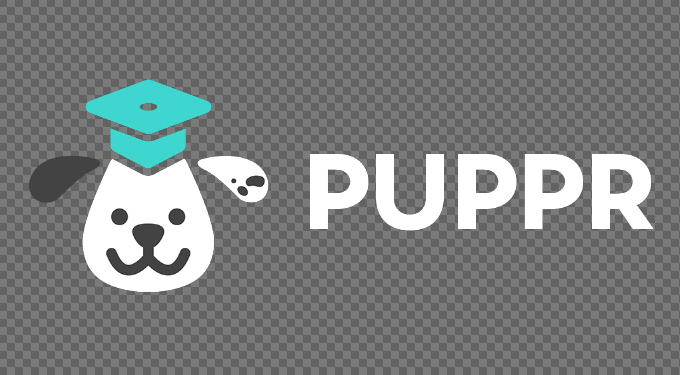 Introducing this amazing dog training app! It's available for both Android and iPhones, and it's packed with awesome features. You'll find easy-to-follow video instructions, the opportunity to chat with expert trainers, and handy progress trackers to log your furry friend's achievements.
Whether you're looking to teach your dog to shake hands at home or need advice on stopping those pesky puppy nips, this is the app for you!
Reading Suggestion: Micro Pocket Bully
#2 Whistle Health
Have you adopted a pet from one of the 9,000 kennels in the US? You must take responsibility for your furry friend and this application will help you. Whistle Health allows pet owners to effortlessly monitor their dog's activities, health, and location all in one place. With the accompanying app and device, tracking every activity becomes a breeze.
Get insights into your dog's eating habits and portion needs based on its breed. Access to all features of the Whistle health tracker requires a valid subscription. Keep your pet's location and well-being in check with this convenient device.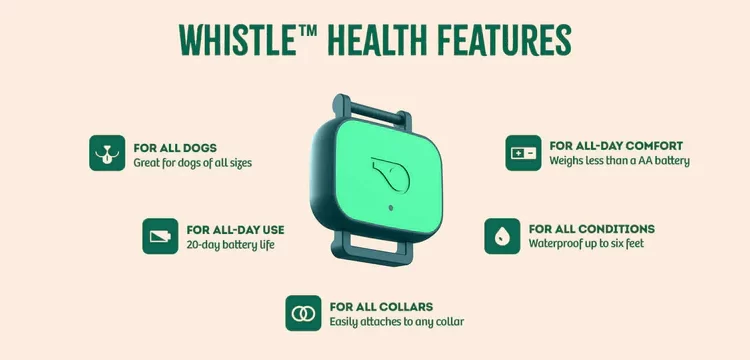 Whichever health tracker app you choose to use, you may encounter regional restrictions. The fact is that each application is available in a specific list of countries. If your country is not in it, there is only one way out – set up VPN Android.
You shouldn't have any difficulty with how to set up VPN for Android but it's still possible. For example, if you choose VeePN, then you first need to install the application on your device, then go through the authorization procedure (everything is the same as everywhere else), and then connect to a remote server. Now your IP has been changed, along with the region.
Reading Suggestion: Why Shih Tzu Are The Worst Dog
#3 FitBark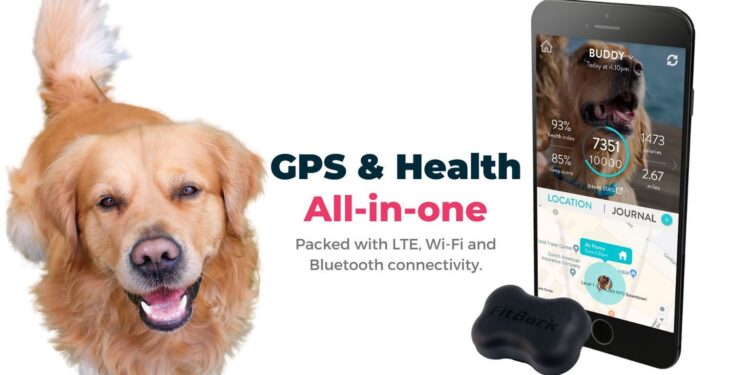 The FitBark Tracker provides regular updates on your dog's health and location. If your dog wanders off or leaves your property, it sends you alerts. The app monitors anxiety levels, skin conditions, and overall health. Additionally, you can connect your Fitbit to the device and manage both your health and your dog's simultaneously.
Reading Suggestion: Dog Barking In Hotel Rooms?
#4 Rover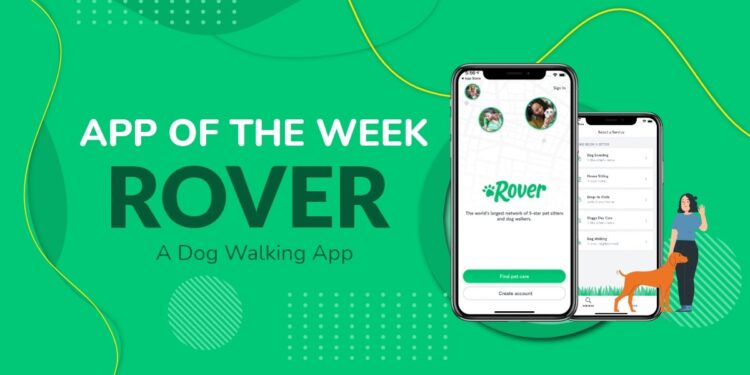 Looking for a dog sitter? Rover is the ultimate destination to find local sitters who treat your furry friends like family. With a range of services from house sitting to doggy daycare, simply filter by your area and browse available options. Have you given it a try yet?
#5 VitusVet
Stay informed and organized to keep your furry friend healthy. The VitusVet App simplifies health monitoring by consolidating all your pet's important information in one place. It's a fantastic tool for pet owners with one or multiple pets. Combined with dedicated nutrition monitoring sites, you can ensure that you are providing everything your pet needs to be healthy. To do this, you can use a free VPN for Google Chrome or another browser. It's especially handy for those who travel with their pets or have various pet care providers like vets, groomers, walkers, and more.
#6 Pup To Date
This clever app makes puppy training a breeze! With its positive methods and organization, you'll train your puppy like a pro in no time. Perfect for those with busy schedules, easily track event durations and set specific training times. And guess what? You can even sync your training with your Apple Watch!
Reading Suggestion: Dachshund Pitbull Mix Puppy
#7 ASPCA
This free app is incredibly helpful if you reside in an area prone to natural disasters. Store your dog's medical records and access guides on pet safety before, during, and after calamities. No internet connection is needed.
#8 11pets: Pet Care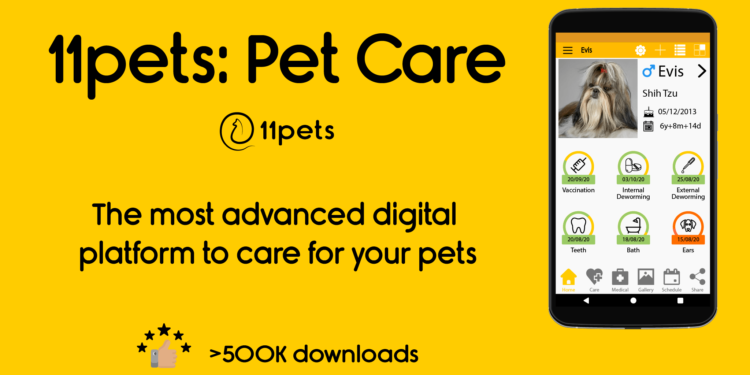 Families with multiple pets rejoice! Easily log medical information, set reminders for flea and tick treatments, medication schedules, walking times, and even your next nail trim.
If you are in the 22% of those who use pet walking services, then you do not have to remember this all the time, like other procedures with a pet. The entire daily routine is easy to place in this application. Your furry friends will be well taken care of!
#9 Dog Log
Introducing a free and user-friendly pet care app designed to alleviate the stresses of dog ownership. Created by experts, this app empowers pet parents to monitor their furry friend's health, wellness, and training progress while gaining insights into their behavior. With convenient features like tracking eating habits, vet appointments, weight, medication, and even storing adorable pup photos, it's an all-in-one solution for dog owners.
#10 Vetrax
The Vetrax app needs a Vetrax sensor, which you can get from participating vets once you have an established connection with one. With Vetrax, a dog healthcare analytics system, you and your vet can track the effectiveness of your dog's healthcare plan, even when your furry friend is home alone.
Reading Suggestion: Panther Black Pitbull
Conclusion
The dog health tracker is amazing! It keeps your furry friend happy and healthy all day long. It notifies you of any changes, so you can take prompt actions. Take the monthly reports to vet visits. Compare and choose your favorite device. Your fur buddy will love and cuddle you for caring!