A dog is a great household addition. Dogs provide companionship, unconditional love, and plenty of play. Many people underestimate the responsibility it takes to care for a dog properly. Deciding to get a canine companion can be life-changing in a good way.
You'll learn many things about yourself and receive the camaraderie that makes owning a pup worthwhile. Plus, the fact that you're here trying to decide whether you're ready is a sign that you may have what it takes to raise a puppy. First, however, you should consider the following points before you leap into pet parenthood.
Your Family is on Board
We've all heard the stories about the husbands who fall in love with the puppies they didn't want. It may be heartwarming, but you should still consider the feelings of your housemates before bringing in a pet. Additionally, if you bring home a surprise puppy and someone has allergies, you and the dog will be in for plenty of disappointment as you head back to the adoption center.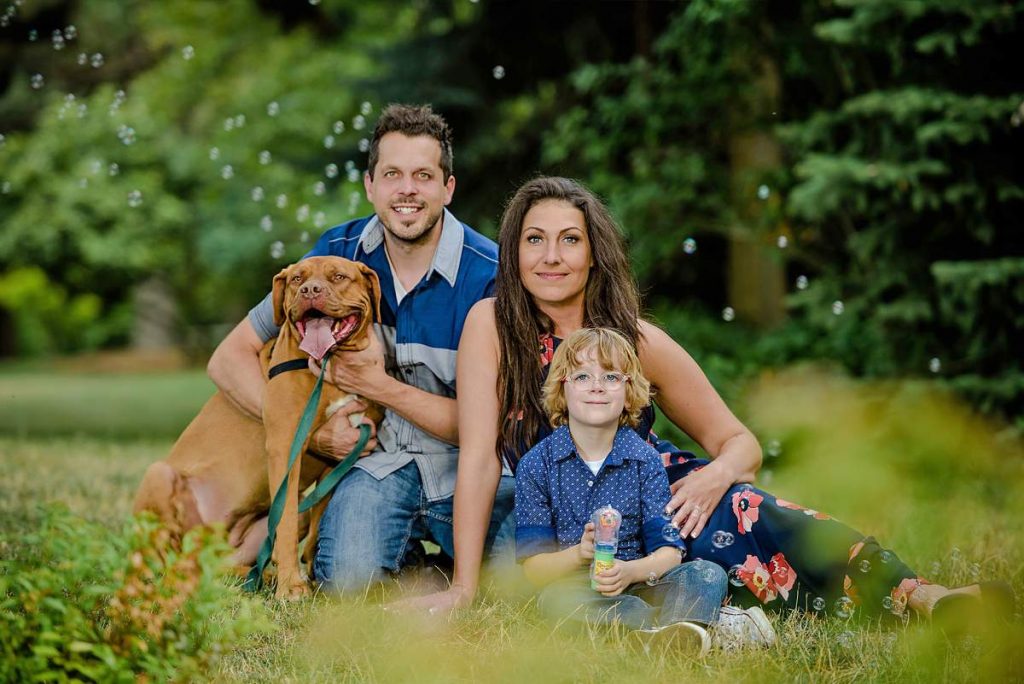 Conduct Research
Puppies require lots of care, and being underprepared is a considerable risk. So, conduct the proper research on the required maintenance for the breed you desire to bring home. First, decide whether you want to adopt or look at puppies for sale.
Then, ask other dog owners for advice and secure play dates to socialize your dog. In addition, you should find your veterinarian and trainer in advance to ask them any questions about keeping your pup healthy.
Can You Make Time for Training?
Dog training is necessary from the day you bring your furry friend home, and it shouldn't stop as your dog grows old. It's essential for keeping them tame, socialized, and potty trained. Plus, you can teach them cool tricks to show off to the family at get-togethers.
Remember that you need to dedicate as many hours per week as necessary to training – especially when they are a puppy.
Reading Suggestion: 5 Foundational Dog Training Tips for Beginners
Can You Afford a Dog?
You need more than some food and a couple of toys to care for a dog. So be prepared to shell out thousands of dollars if necessary. Some of the costs include:
Check-ups and vaccinations;
Veterinarian sick visits and medication;
Emergency care;
Pet insurance;
Food;
Toys;
Collar and leash;
Training;
Wash and fur care supplies.
Reading Suggestion: Happy Dog Food Review and Recommendations for 2022
Are You Willing to Get Up at Night?
Potty training a new puppy means waking up at the crack of dawn and a couple of times throughout the night to ensure they can get outside to pee. Either that, or you can let them pee all over your carpet and have an unpleasant surprise waiting for you in the morning. So you need to be willing to sacrifice some sleep for a bit until they understand not to pee inside.
Get Ready to Puppy-Proof
A puppy's gotta chew, and it'll chew anything within reach. So expect your pup to destroy many things, and get ready to puppy-proof the house.
That means keeping valuables, wires, and choking hazards out of reach and putting up baby gates to keep your dog from accessing rooms with fragile objects until they can contain themselves. However, you can try your best to prevent them from chewing on the rugs and furniture by purchasing sturdy chew toys.
Understand That Dogs are Family
If you don't consider a dog part of the family, you probably don't have any business getting one. If you aren't home for the majority of the day, your dog will get lonely. So consider a puppy daycare or realize that you may not have time to give them the companionship they need.
Additionally, you need to be understanding through every stage of training. Puppies bite and may get aggressive, so let the kids know to be gentle and patient while he learns how to act. You wouldn't give your kid away for biting someone, so why wouldn't you give some grace to your dog?
Fluids and Fur Everywhere
Puppies poop, pee, drool and shed fur a lot. So you need to be prepared to clean the house more often than you do now. It is best to create a weekly cleaning schedule to stay on top of things. You also need to accumulate the proper cleaning tools and supplies – i.e., vacuum, lint rollers, carpet cleaner, etc.
A Swiffer Sweeper can get the excess hair off the hard floors for dogs that shed often. Additionally, you should have some carpet cleaner and poop bags handy before welcoming your newest member to the family. It can be a good idea to
Conclusion
Getting a puppy is a huge decision that shouldn't be taken lightly. So talk with your family, discuss responsibilities, and make sure everyone is on board with the choice. You're ready if you have the time, money, and patience to raise a dog.
However, if you feel like your dog will be left alone too much, and you can't afford to drop thousands of dollars on emergency medical bills, then you may want to wait.