1. Home Health
 Pet Feeder Portable Drinker
This dog drinker is designed as an auxiliary or travel drinker, and it is a small drinker made of high-quality food-grade silicone that you can fold once used so that it hardly takes up space.
It has a 350ml capacity, making it ideal for giving your pets a drink, whether they are dogs, cats, rabbits, birds, etc. quickly and safely.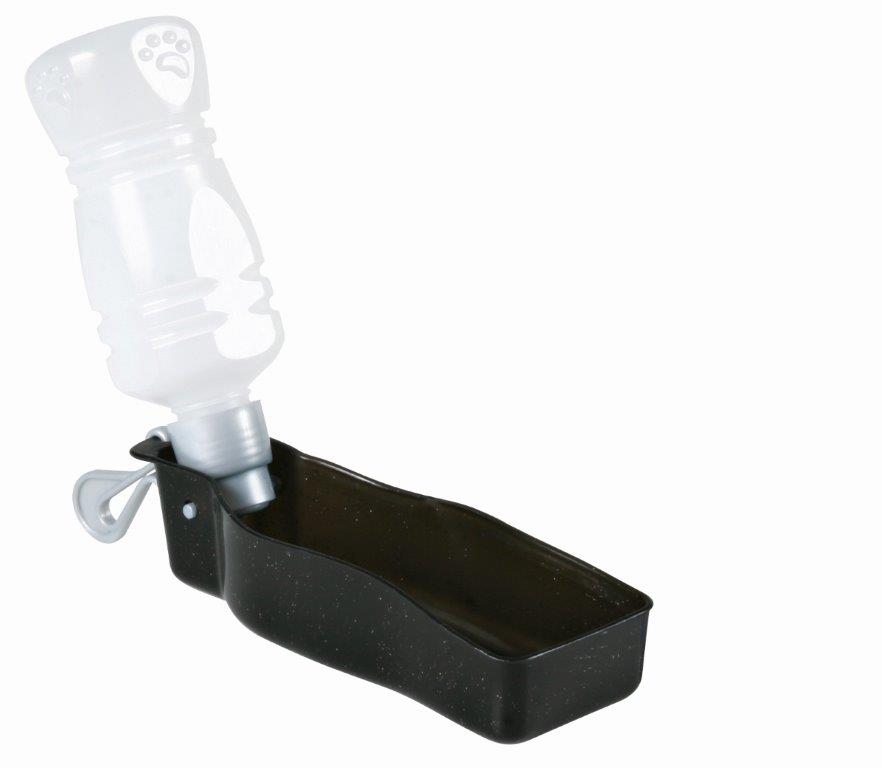 It has a ring so that you can hang it if you wish when you are not using it, since, thanks to its dimensions and its compact design once folded, it will not take up much space. It is very easy to clean with soap and water or if you wish you can put it directly in the dishwasher.
The best thing about its materials is that they do not acquire strange odors or flavors, so your dog will always find the water appetizing in this dog drinker. All these characteristics make this product worthy of being considered the best value for money dog ​​drinker.
Without a doubt, if you are looking for a cheap drinker that takes up little space and is easy to wash, you should take into account the following product from Home Health.
Portable: Due to its small size, it is extremely useful to take on a trip or even to the park, so that your dog can drink water when thirsty.
Hanger: Includes a practical hanger so you can hang the drinker anywhere, without taking up too much space.
Materials: It is made of high-quality silicone, non-porous and resistant, approved by the EU. It is non-toxic and it is also very easy to clean, with soap and water or even in the dishwasher.
Variety: You can buy this feeder in different bright colors, which makes it more attractive.
Size: Despite having a size of 350 ml, it may not be enough for larger dogs. Even so, this small size makes it very portable.
2. Mvpower Automatic Pet Feeder Dispenser
If you are looking for a drinker that allows you to offer your dog food and water even when you are not at home, this automatic dispenser will be of great help to you.
It is an automatic dog drinker that you can use both for your pet's water and food and that has a tank with a large capacity of up to 5.5 liters that is also transparent so you can check the flow at all times. water level.
This drinker and feeder for dogs will allow you to offer up to 4 daily meals, being able to program the exact times at which you want the food to be served.
It also has the possibility of recording your pet a voice message when food or waterfalls so that they go immediately to drink water listening to your call as to when they are at home. It is made of ABS, highly resistant and durable, and works with three 1.5v batteries that are not included.
My power is considered by many users to be the best brand of dog waterers since it includes modern technology in this type of product.
Automatic: With this device, you can program your pet's meals, a maximum of 4 a day at fixed times.
Large tank: Its 5.5-liter tank is also transparent, so you can see the amount of water and food in it at all times.
Voice message: You can program a voice message for your pet to come to eat, and feel as if you were at home.
Instructions: The instruction manual that includes this product does not come in Spanish, but it is included in English and German, so it can be a problem.
3. FitTek Automatic Double Dog Drinker Feeder
Next, we find this automatic drinker for dogs that, due to its size, will be ideal for offering food and drink to small and medium-sized dogs and also to other pets such as cats. One of the containers is larger than the other, thinking that you can feed and drink your pet at the same time.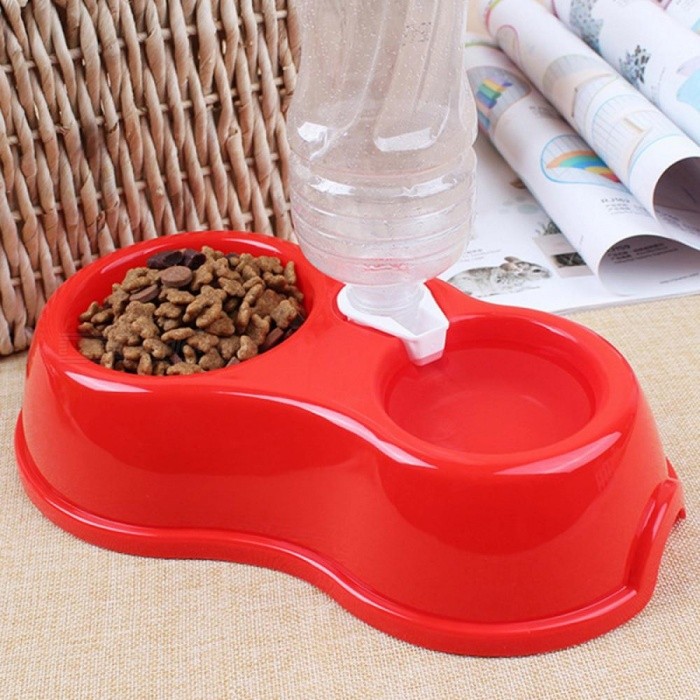 It is made of thick plastic material, non-slip, and highly resistant to use, abrasion, and high temperature. It is very easy to clean with just soap and water and also does not pick up odors or flavors.
The best thing about this drinker is that it is automatic in a very simple way and it includes an accessory that will allow you to screw on a conventional water bottle so that the water will flow to the drinker automatically and thus your dog will always have clean and fresh water. at your disposal even when you are not at home.
Its simple but beautiful design will be perfect wherever you put it and will become your pet's favorite container.
Reading suggestions; 9 Best Cat Food Dispensers
This fitted product is considered the best dog drinker for 5 euros, so it is very economical. Here we show you its most interesting qualities.
Double function: One of its best features is its double function, since food can be placed on one side, and water on the other, which can also flow automatically by inserting a bottle.
Materials: It is made of resistant and durable plastic, which is also easy to clean. It includes a non-slip base so that it does not move easily.
Price: This product is one of the cheapest on the market, offering quality at a very good price.
Adaptability: Not all types of bottles are suitable for the bowl, so it can be a bit difficult to find the type that best fits.
4. FitTek Feeder Dog Drinker Stainless Steel Silver
If you do not need great features and you are only looking for cheap dog waterers, this waterer offers you just what you need.
It is a drinker made of good quality stainless steel that has a capacity of up to 0.15 liters, which is why it is suitable for small pets such as dogs, cats, rabbits, etc.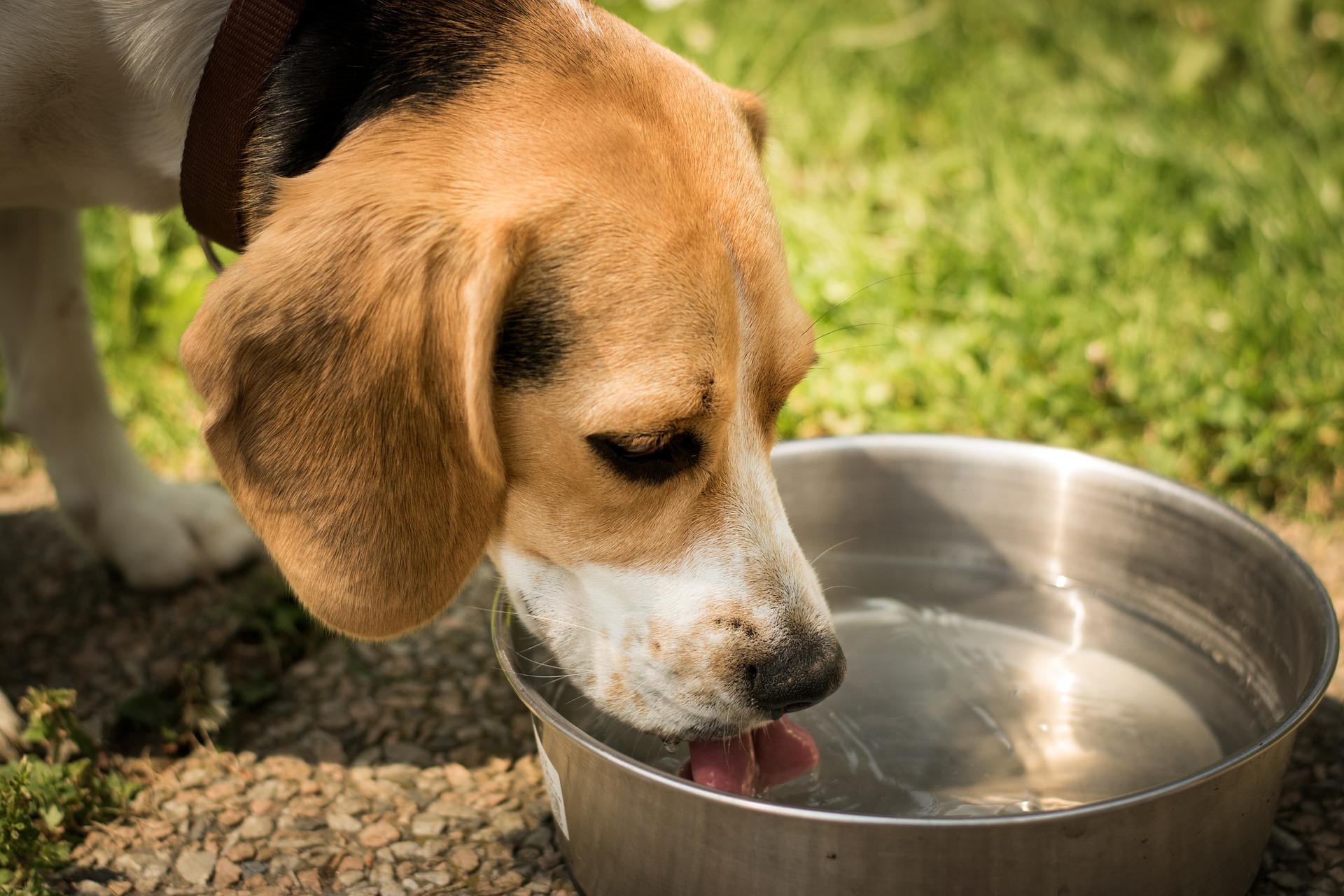 Thanks to its materials, it will be very easy to clean, both by hand with soap and water and in the dishwasher, and it will prevent it from picking up unpleasant odors or flavors for your pet.
The best thing is that it includes a non-slip rubber foot so that the drinker always stays in place even taking into account the impetus with which our pets usually go to drink and eat.
If you don't know which dog drinker to buy, we recommend you take into account the following model, which stands out for its value for money.
Material: It is made entirely of stainless steel, so it is of high quality, very resistant to shocks, and easy to wash.
Price: Its low price makes it stand out as an economical product, which at the same time is efficient since it performs its task.
Double utility: You can also use this drinker as a feeder, so it can be perfect as an auxiliary or travel feeder.
Size: Its size of 15 cm bottom diameter and 3.5 cm height provides a food capacity of 0.15 liters, making it more suitable for smaller dogs. If you have a large breed dog, it is most likely not the most suitable.
How to use a dog drinker
If you are one of those who have a dog as a pet, surely you care about its well-being, and why not have a good dog waterer, to ensure that it has the best hydration wherever it is. That is why below we will offer you some recommendations that will allow you to make good use of your dog waterer and thus ensure the best quality of life for your pet.