For many cats, fetching is one of the most fun games to play. Especially being able to run after a toy is often very appreciated.
It is of course not that crazy, chasing prey is one of the natural needs that are answered. Does your cat then just not bring the toy back to you? In this article, you can read how you can also teach your cat to fetch and we give you tips to make this game even more fun.
Reading suggestions: 200+ Unique Female Cat Names for Your Cute Companion
You have to learn how to fetch
Some cats are natural talents when it comes to fetching games, other cats need a little more time to master the correct techniques. Especially returning the toy sometimes causes problems. You might know! You throw a ball, toy mouse, or wad into the room and your cat runs after it. Your cat then jumps on top of it, plays with it for a moment, and continues walking as if nothing had happened.
To continue playing you will really have to pick up the toy yourself and throw it again. At that moment cat is already ready in a sneaking position next to the couch to repeat this game exactly like this. cat only forgets one important rule of the game; fetch the toy and bring it back to you!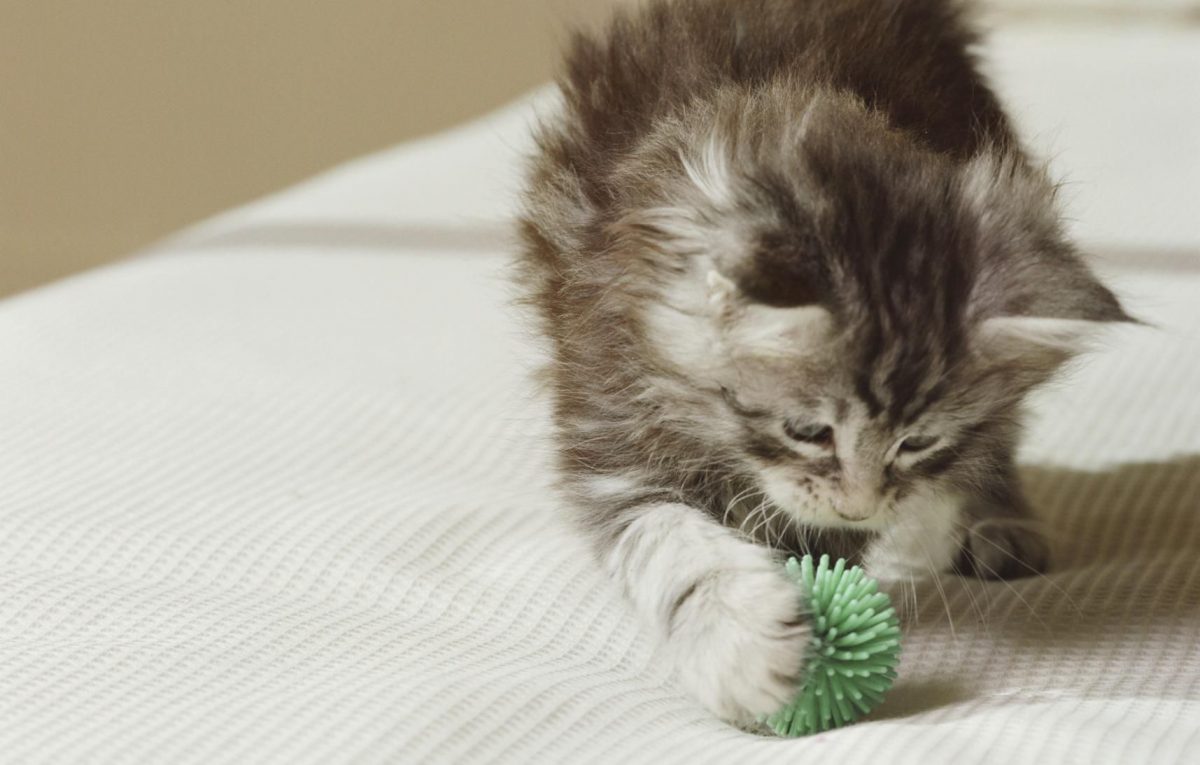 Is fetch suitable for your cat?
Not every cat is the same. Not every cat likes the same games or learns them quickly. One cat is made to give high-fives, or can even sit on command and has required virtually no training for these tricks. Other cats have a lot of trouble with these assignments and take a long time to learn this. If you want to teach your cat to fetch, this is something you have to take into account.
Is your cat actually made for the fetch game? Does your cat like to run and hunt? Does your cat like to visit you? And do cats find toys interesting enough to chase them? If you feel that this could be a good fit for your cat, and the cat is not already doing this on its own, returning a toy is, fortunately, easy to learn and train.
6 steps to teach your cat to fetch
If you want to teach your cat to fetch, it is good to pay attention to a number of points. In addition, keep it fun and give your cat a treat at the right times as a reward.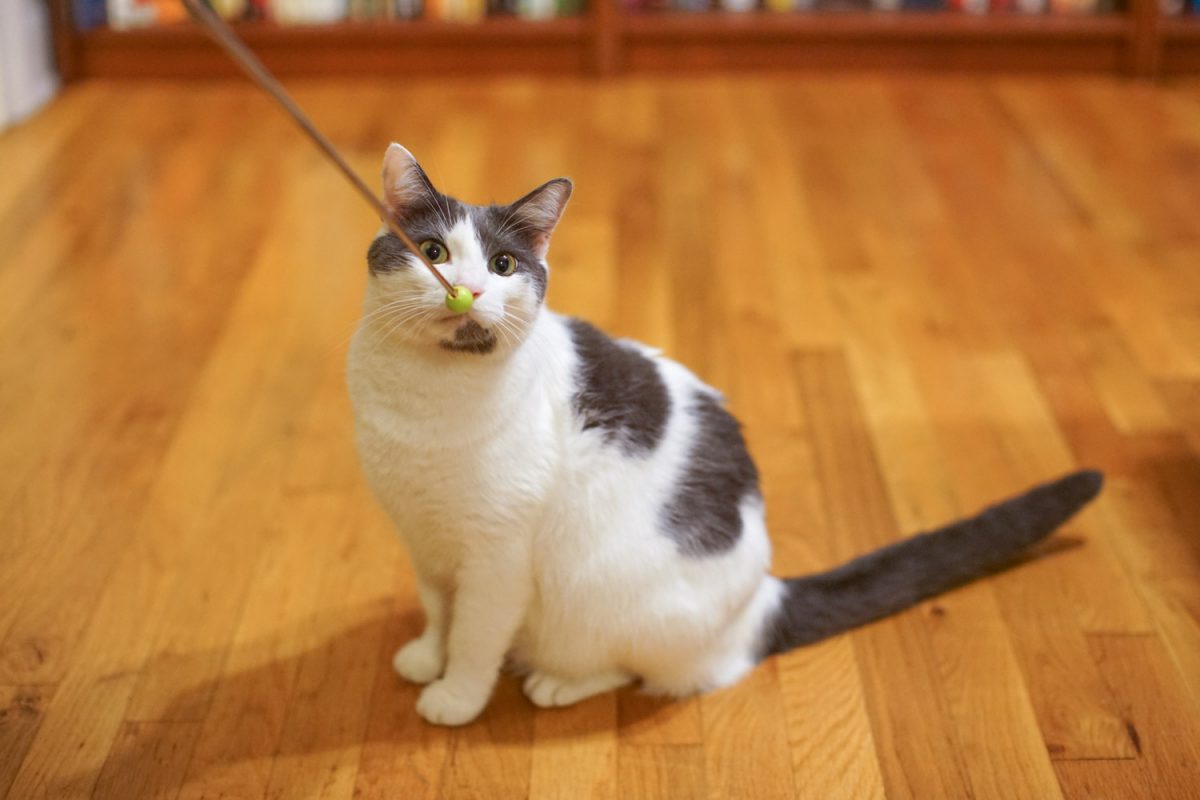 Step 1:
 What is your cat going to fetch?
Not every cat is crazy about balls, sometimes it is a play mouse, a catnip stuffed animal, the cap of a soda bottle or a crumpled wad of paper favorite. cat learns to fetch the fastest when using an object that your cat likes to chase. It is important that it is an object that a cat can easily grab in the mouth.
Not quite sure what your cat really likes? Then play with some different toys for a while to find out which toy arouses the most interest. Use your favorite toy during training and then store it again until next time. This way it remains interesting enough to keep track of it every time.
Step 2:
 Where are you going to fetch?
In order to give the training the best chance of success, you will also have to take into account the environment in which you are going to fetch. Preferably use a quiet room where there is not too much distraction. Avoid difficult obstacles so that your cat can get the hang of fetching first without any obstacles. In time, you can expand the training to areas with more distractions or obstacles.
Reading suggestions: Boy Cat Names – Find the Perfect Male Kitten Name
Step 3:
When are you going to train to fetch?
Of course, you know cats best, but most cats will certainly not be motivated at times when they are just snoozing. Therefore, preferably use the times when the cat is awake, alert, and active. A suitable time is just before the cat gets some food again. The chance of attention, enthusiasm, and results is greatest then.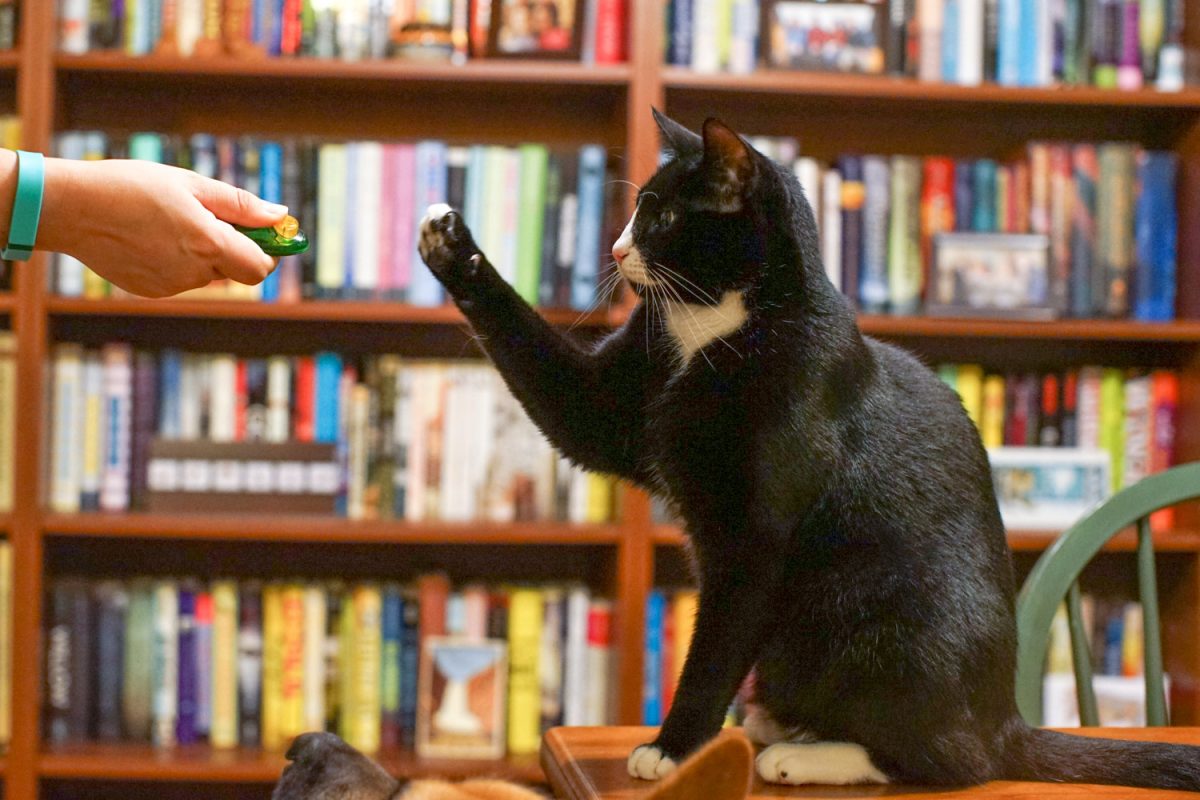 Step 4:
Get the right reward
It will be difficult to motivate a cat by just rewarding with your voice. Your cat can really hear and understand what you mean, but you will have to come up with more to keep the cat happy. After all, the love of the cat really goes through the stomach. Make sure you plenty of delicious reward sweets on hand and use easy-to-chew treats that are not too take time. Reward your cat when things go well. Do this as much as possible in the beginning and gradually reduce it gradually.
Step 5:
Get started!
cat learns to fetch the fastest by just doing it. Get your cat's attention by saying the name and show the cat the fetch toy. Get cat excited and throw or slide the toy away from you. Keep the distance short, you can automatically increase it a bit more and more. Stay enthusiastic and motivate the cat by, for example, always saying 'grab', 'fetch' or 'retrieve'. Does your cat come right back to you with the toy? Then reward both with your vote and by giving a treat in return.
Step 6:
 Keep Practicing
Is your cat just picking up the toy but not bringing it back? Then show the cat the reward and bring the toy back to the starting point together. Only when you return you reward the cat by still giving the treat. Show the next round that there are again some goodies to be earned. Throw again and try to recall the cat as soon as the fetch is caught. Show the treat and use it to attract cats to you. A useful aid is a cat rod with which you can help your cat a bit the first few times by slowly pulling the toy back towards you. Hold on, take courage, and keep it fun!