If you have a new business almost any business and you want to stand out from your competition then make it pet-friendly. It's a guaranteed recipe for success!
The ASPCA reports that around 23 million American households acquired a pet in 2020, and they simply aren't willing to give up the pleasurable company of their pooch or kitty just because they are back at work.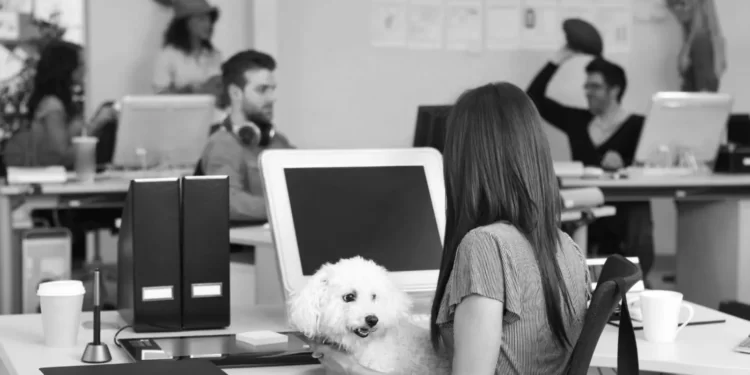 From pet-friendly hotels to restaurants, cinema events to malls, businesses have finally woken up to the fact that pets are part of the family!
Reading Suggestion: Micro Pocket Bully
Dog-Friendly Offices
More businesses are permitting dogs to accompany their humans in offices. This is great news considering the fact that 49% of people surveyed said that a pet-friendly work environment could convince them to accept a job offer, while 41% claimed that having pets in the office would boost their satisfaction.
Pets calm stress and provide a great bonding opportunity for workers and, provided that left-behind fur is professionally cleaned, they cause little to no damage. Many businesses are going beyond the basics, offering services such as doggy daycare, new pet parent leave, and pet bereavement. Some offices are even hosting pet-friendly happy hours, so pets can mingle with others alongside their humans.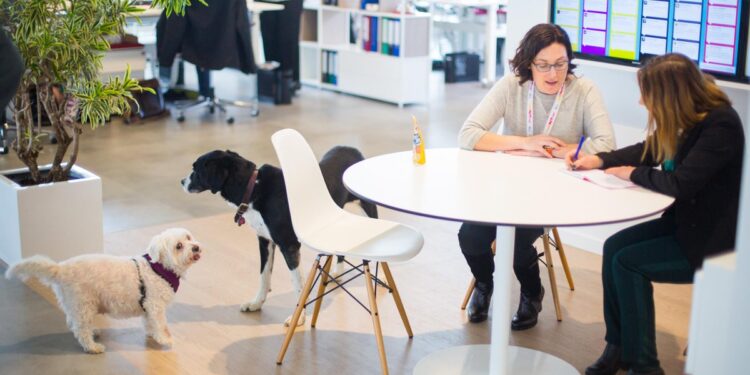 Pet-Friendly Leisure (Including Cinemas)
If you asked Americans what their favorite home pastime was, they'd probably answer "Netflix 'n chilling with pet included!" Imagine being able to recreate the warmth and cosiness of snuggling up to your pet in a real-life cinema with a wide screen and immersive audio! Many cinemas are doing just that, holding dedicated film screenings on specific days and times for owners and their dogs.
The staff are ready to offer Rex snacks, water, and a comfy blanket-coveted seat. Afterwards, they thoroughly clean the space so not a single hair is left behind. When it comes to leisure, pet owners have no shortage of options, with plenty of pet-friendly restaurants and hotels happy to accommodate furry companions.
Reading Suggestion: Dachshund Pitbull Mix
Pets Transport
More and more countries are enabling humans to take their pets with them on popular means of transport, such as buses and trains. In Switzerland, for instance, you can take your pooch onboard but only if they're in a bag otherwise, they'll have to pay a ticket!
In Spain, meanwhile, a new policy passed in the Spring allowed large dogs to travel on high-speed trains—a privilege that was formerly limited to small pups. Remember to research the specific regulations of each country or city when traveling with your pet.
If you want to stay ahead of the pack and make your business shine, embracing pet-friendliness is the way to go! With millions of households adding furry friends to their lives, the demand for pet-friendly establishments is skyrocketing.
From dog-friendly offices that boost productivity and job satisfaction to cinemas that roll out the red carpet for pets and their owners, businesses are realizing that pets are family too. Even transportation systems are jumping on board, allowing pets to travel alongside their humans. To show that your office is visionary and up with the times, embrace the pet-friendly revolution and watch your success soar to new heights.