Our first and most cherished companions as children were most likely our stuffed animals. These cuddly buddies accompanied us while we faced life's hardships and supplied us with sleep during the night. In the same way that we do, our pets might develop a fondness for plush animals.
Many pets, in fact, develop deep ties to plush animals. Certain toys have the ability to capture our pets. Some toys or objects occupy a special place in our pets' hearts, and as their owners, we get to witness their joyous, playful, and protective responses to these prized possessions.
What Are Lore-Inspired Stuffed Toys?
Lore-inspired stuffed toys for pets are toys designed for animals, typically dogs and cats, that draw inspiration from characters, creatures, or themes found in popular lore, such as mythology, folklore, fantasy literature, or even pop culture. These toys are meant to entertain and engage pets while also appealing to their owner's interests or hobbies related to lore and fantasy.
Why to Use Lore-Stuffed Toys for Pets
Mental Stimulation:
Stuffed toys have the potential to mentally stimulate pets by offering a range of shapes, sizes, and textures that pique their curiosity and promote exploration and playfulness.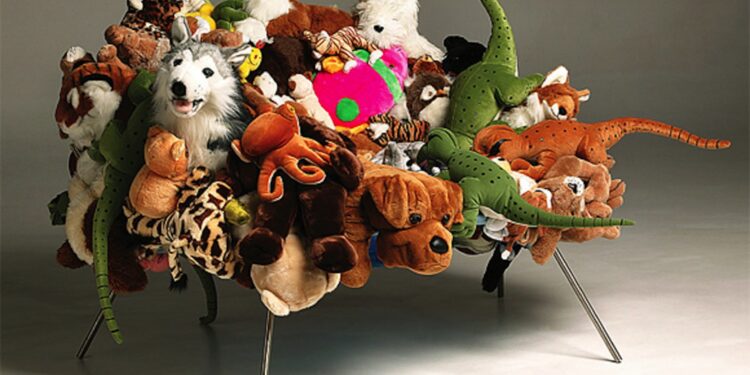 Chewing and Teething:
Dogs, specifically, possess an inherent inclination for chewing. Stuffed toys can function as a secure and suitable means for expressing this tendency, particularly when it comes to teething puppies. Gnawing on a plush toy can effectively alleviate their gum discomfort and minimize their distress.
Exercise and Activity:
Engaging in interactive play with stuffed toys is a beneficial way for pets to stay active and get the exercise they need. Playing games like tossing, chasing, and pouncing on these toys can be an enjoyable means for pets to expend their energy, promoting their physical well-being.
Comfort and Security:
Numerous pets develop deep bonds with their plush companions, viewing them as sources of solace or even as substitute companions. These cuddly playthings can offer a feeling of safety and reassurance, particularly when the pet finds itself in solitude or encounters anxiety-inducing events such as thunderstorms.
Reducing Boredom and Anxiety:
Stuffed animals can serve as a valuable tool in combating pet boredom and anxiety by providing a source of entertainment and distraction that is particularly beneficial for pets left alone for extended periods.
Training and Reward:
Plush toys have versatile applications in pet training, serving as effective tools. They can be employed as incentives to reinforce positive behavior or as aids in instructing commands such as "fetch" or "drop it." Engaging with these toys can also foster a stronger connection between the pet and their owner.
Dental Health:
Certain plush toys are crafted using textures or materials that aid in teeth cleaning while pets chew and engage with them. These toys have the potential to enhance your pet's dental well-being.
Tips to Keep the Toys Good for a Long Time
Keep Them Clean
Dust and dirt can accumulate on stuffed toys over time. Regularly dust them off with a soft brush or use a handheld vacuum cleaner with a brush attachment to gently remove dirt and debris.
Protect from direct sunlight
Sunlight can fade the colors of stuffed toys over time. Store them away from direct sunlight or use window coverings to protect them.
Avoid Moisture and Humidity.
Moisture can lead to mold and mildew growth on stuffed toys. Store them in a dry and well-ventilated area. You can also use moisture-absorbing products like silica gel packs to help maintain an optimal environment.
Conclusion:
Lore-inspired stuffed toys for pets provide a beautiful blend of imagination and companionship for our canine companions. These endearing toys not only rely on the rich fabric of legends and narratives but also provide extended periods of entertainment and peace for our beloved animals.
Whether it's a dragon from a medieval tale, a legendary unicorn, or a creature from a treasured fantasy realm, these toys spark our pets' imaginations and foster a special bond with them. By introducing a piece of folklore into their lives, we can infuse joy, consolation, and a hint of enchantment into our pets' daily lives, making their environment a little more bright and enchanting.