One of the harshest realities for a dog owner is the short lifespan of their best bud. Seems like only yesterday, you brought that hyper and active puppy home. Within a blink of an eye, your energetic pup has lost its strength and vitality.
Your dog can face a lot of health problems as they grow older. The sudden onset of poor performance and low energy in your pup can be alarming.
The best you can do is manage the symptoms and help improve the quality of its remaining days. Here are six common health problems in senior dogs you should know about.
1. Kidney Problems
Have you been noticing your older dog drinking more water and taking more leaks than usual? If the weather is not hot and humid, it might be a sign of kidney disease.
The main issue with kidney problems is that it is difficult to discover early on. You may not notice it until heavier symptoms like vomiting and bloody diarrhea show up. These are signs of end-stage kidney disease and can mean the problem has become terminal.
Take your dog to the vet immediately, even if they have diarrhea but is acting normal. The vet can figure out the condition of their kidneys through urinalysis and blood tests.
If the disease is caught earlier, a change of lifestyle and eating habits can improve the quality of their life and add a few more years to it.
2. Sensory Loss
Just like humans, dogs also face sensory degeneration as they age. This means that they start losing hearing and sight after a certain age.
Sensory loss affects most aging dogs. Their sense of sight, hearing, and even smell can reduce over time. Once you start seeing signs of sensory loss, take your dog to a vet. They can help you manage the symptoms.
Reading Suggestion: The 4 Best Ways To Take Care of A Senior Dog
2.1 Loss of Hearing
If your senior dog doesn't respond to you when you call from a distance, it might be experiencing hearing loss. Some hearing loss can be managed by cleaning the ear, as they are caused by wax build-up. If it is caused by old age, you must become more understanding and caring about their condition.
2.2 Loss of Sight
Do sudden loud noises scare your aging dog? If they can't see and figure out the source of the sound, it can frighten them. Loss of sight due to cataracts can be cured with surgery. A more serious condition like Glaucoma needs to be diagnosed earlier so that you can reduce the damage it will cause.
Reading Suggestion: How to Identify A Senior Dog
3. Arthritis
Does it feel like your dog doesn't want to play or run as it once did? It can be due to stiffness and pain in their bones and joints. Arthritis is common in aging dogs. Your dog can develop osteoarthritis that causes the joints to swell painfully, limiting their movement.
Arthritis generally occurs when your dog's body ages and its cells can't regenerate as well as they once did. This happens due to the reduction of the thick fluid that lubricates the cartilage and prevents friction between bones.
With more friction, the cartilage starts to wear out. Arthritis can also cause unusual bone growth, which is also painful. Overuse of joints, and regular wear and tear worsen arthritis over time.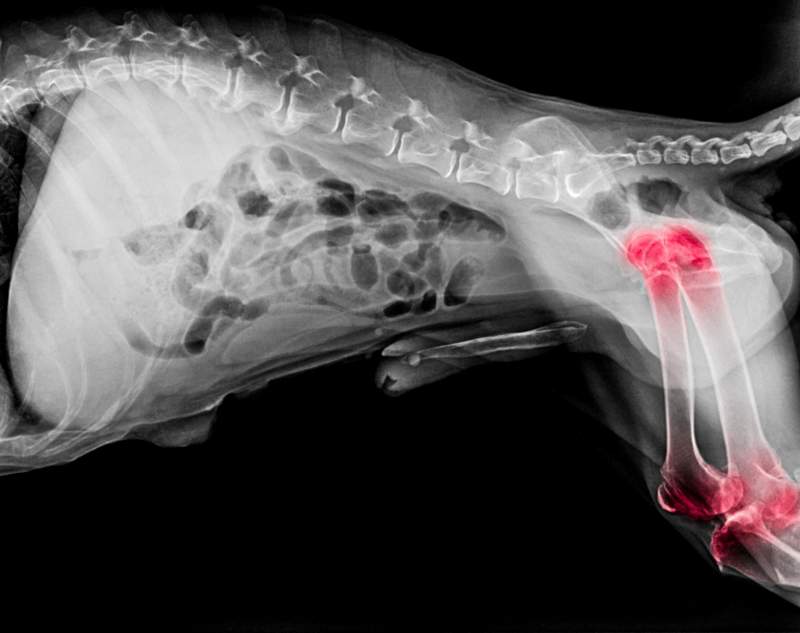 You can slow down the degeneration and reduce the symptoms with treatment. If you want to lessen the chances of your dog getting arthritis, you must keep their bones healthy.
4. Cognitive Degeneration
Has your dog been wandering off and getting lost lately? Does it stare into space or get stuck with simple challenges like using the right door to enter or exit your house? Much like humans, dogs can also develop dementia as they grow old. Cognitive degeneration affects most elderly dogs.
The change is noticeable as they start exhibiting unusual behavior. Dogs have a sharp memory and can remember people and other animals they had frequent encounters with. If your dog has trouble remembering people or even commands, chances are that dementia has set in.
One of the worst signs of cognitive degeneration is peeing indoors or in unusual places. They might become irritable, find it difficult to sleep at night, or act disobediently.
Once a vet confirms that your dog has dementia, be gentle and patient with them. They will need your love and support.
5. Tumor and Cancer
Lumps and tumors are quite common in dogs. While most bumps don't turn cancerous but some do. Dogs are more prone to cancer than any other mammal on earth.
Frequent exposure to free radicals through unhealthy food, pollution, and chemical products makes dogs more prone to getting cancer. Even if it is commonly seen in older dogs, cancer can happen at any age.
Regular screening from the vet is necessary, especially if they have lumps. Take lumps seriously as early detection of a cancerous lump can greatly increase your dog's chance of survival.
The vet might take a sample for biopsy or might even remove the lump completely. In any case, surgery is a good option especially if the lump is a sebaceous cyst. These have a tendency of becoming cancerous.
Reading Suggestion: Pitbull Dachshund Mix – All You Need to Know About Pitbull Dachshund Mix Dog
6. Heart Disease
An unhealthy lifestyle or eating habits are two of the most common causes of heart disease. Your dog needs to eat healthy food. Too many fatty treats can cause cardiac problems.
As your pooch ages, it will become more prone to heart disease. Physiological signs of heart disease include accelerated respiratory rate, fatigue, and laziness. In some cases, they might develop a persistent cough. This is a serious sign of heart failure and should not be taken lightly.
If your dog is overweight, it can easily develop heart disease and diabetes. Heart problems can be managed if caught early on. Change in diet, exercise, and medication can help manage heart problems.
Final Thoughts
As your dog ages, it is at risk of developing many health problems. As cell regeneration weakens, your dog might become prone to kidney or heart disease. It is crucial to live a healthier lifestyle, to prevent the health condition from getting worse.
A senior dog will need your full support, love, and care if they are suffering from confusing conditions like dementia and sensory loss. Take them to the vet regularly for regular checkups. Help manage pain and discomfort caused by these old age diseases.