Every pet owner wants their dog to be upbeat, playful, and healthy. Thanks to the variety of healthy dog food and veterinary health care available in the market nowadays. They have helped make our dogs live longer and happier than ever before, along with the quality love and care we give them.
Despite that, some chronic degenerative conditions may take a toll on the dog's health as they age, and joint pains are usually on top of the list. Just like humans, dogs experience wear and tear in their joints with age or through injury.
Glucosamine and chondroitin are some of the remedies that you're likely to stumble across when you want to improve your dog's joint health. But while they can lessen pain and improve mobility, you've probably wondered whether or not a glucosamine-chondroitin supplement is indeed necessary for your dog.
The Importance of Quality Joint Care
Taking care of a dog's joint health is essential because doing so can help them run, play, and enjoy their daily walks as long as possible. But most of the time, pet owners only pay attention to joint care for dogs when they show pain with movement or difficulty going about their everyday activities.
The thing is, dogs may be good at hiding their joint pains and discomfort even if you are close to them on a daily basis. That's why being proactive about their joint's health is very much important. Getting a high-quality joint supplement is one of the best forms of joint care for dogs.
There are a variety of different substances that aid in a dog's joint protection and maintenance. But among the more popular over-the-counter ingredients for taking care of a dog's joint health are glucosamine and chondroitin.
Reading Suggestion: Top 10 Easiest Dog Breeds to Train and Take Care
Glucosamine-Chondroitin As Joint Care Ingredients
Glucosamine and chondroitin are basically structural components of cartilage that keep joint motion fluid. Although the body produces them naturally, both are also available as dietary supplements for dogs. Taken together, they are known to repair joints and promote healthy cartilage.
But we're highlighting below what each of them can specifically do as a joint care ingredient for dogs.
Glucosamine
Glucosamine is a naturally occurring substance that is constructed of sugar and amino acids. They come in different types, but glucosamine sulfate is the most often widely used in health supplements. Glucosamine supplements are predominantly extracted from the shells of crustaceans like shrimp, crabs, and lobsters.
Note that glucosamine production in the dog's body decreases, causing the joints to become more exposed to damage. That's why providing dogs with a glucosamine supplement can help sustain normal levels of glucosamine in the body and, in turn, slow down the onset of joint pains and damages.
Chondroitin
Alongside glucosamine, chondroitin sulfate is a carbohydrate molecule also often used as a joint supplement. Basically, it prevents dehydration and promotes elasticity in the cartilage, which absorbs shock and provides nourishment to the joint lining. Chondroitin is usually manufactured from natural resources, such as shark or cow cartilage.
Like glucosamine, the production of chondroitin in the dog's body also slows down as they age. But providing a supplement can help compensate for the underproduction of chondroitin that will eventually strengthen the dog's cartilage.
Reading Suggestion: What Can Dogs Not Eat? 13 Prohibited Dog Foods
Should Your Dog Take Glucosamine and Chondroitin?
Combining glucosamine with chondroitin sulfate has been effective for reversing and repairing cartilage damage. However, there are some points you have to take into account before giving them to your dog.
Read through the following and see whether or not your pet should also take glucosamine chondroitin for dogs or any other joint supplement.
Early Indicators To Remember
You can give joint supplements during most stages of a dog's life. Even if your dog has not yet shown signs and symptoms of joint pains, giving them glucosamine and chondroitin regularly may help. After all, prevention is always better than cure.
The following can be signs of chronic discomfort in dogs due to joint pain. If you notice a couple of them, it's most likely a more crucial time to give your dog glucosamine and chondroitin.
Increased irritability
Slower to get up in the morning
Being slow to rise or walk
Sleeping more than usual
Reluctance to jump or climb stairs
Audible popping or cracking in the hips
Favoring a leg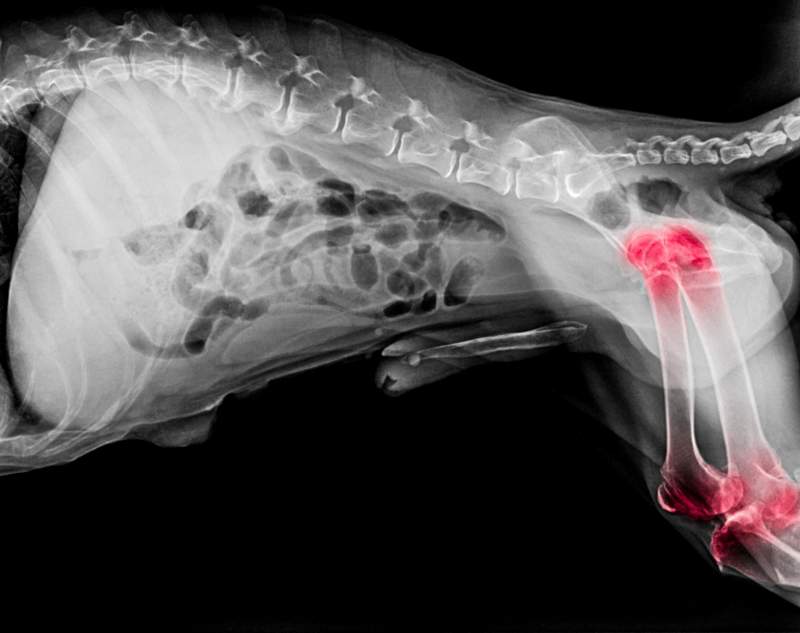 Possible Side Effects To Be Aware Of
As with any medication or substance, there are possible side effects that may occur with glucosamine chondroitin administration for dogs. While they are generally rare and mild, it would be best to be aware of them and minimize the risks as much as possible.
Allergic reactions, specifically if your dog is allergic to shellfish
Excessive thirst and urination when at high doses
Combined formulation with chondroitin should not be given if your dog has blood clotting problems or on blood thinners.
As sugar-based substances, they may not be suitable if your dog has diabetes.
Always Consult The Vet
If you see any early indicators of joint problems in your dog, it would be best to consult the vet. Although they may be just a natural part of growing and aging, some of them may signal a much severe health condition. Getting your dog checked by the vet is also the best way to reduce the possible effects of taking glucosamine and chondroitin.
Additional Ways To Improve Your Dog's Joint Health
Of course, taking supplements is just one way to give your dog quality joint care. So, in addition to the glucosamine-chondroitin supplement, below are a few additional ways to help boost your dog's joint function and health.
Balanced Diet
Combining a balanced diet with a joint supplement can keep your dog's joints strong and improve their quality of life in general. Note that dogs receive the nutrients their body needs to keep them healthy and fit through the food they eat.
Reading Suggestion: Happy Dog Food Review and Recommendations for 2021
Exercise and Physical therapy
Along with glucosamine and chondroitin, a low-impact exercise can be helpful for your dog's mobility. It can be walking, swimming, or playing indoor games. However, you may need a professional physical therapist if your dog is already experiencing arthritis or other chronic joint conditions.
Reading Suggestion: All You Need to Know Before Running with Your Dog
Better Home Environment
If your dog is dealing with weak joints, it's a good idea to make the home much safer and easier to navigate. For one thing, adding ramps around the house where it's necessary can take some pressure off your dog's joints and prevent them from further degrading their weak joints.
Takeaway
Taking a joint supplement can either help or harm your dog. As a pet owner, it's always your responsibility to take the time to research whether or not giving them such supplements will be beneficial. Remember that every dog is different, and you have to make sure everything you give and feed your dog is safe and good for their health.