Each of us may occasionally have a stressful day. Maybe work becomes exhausting, or perhaps we experience some personal family issues that affect us. Whatever it might be, these moments can be overlooked when you get home and see the happiness of your pet. To him, you are the most important person in the world and a window to a healthy and carefree life. And most likely, you consider your fluffball to be a valuable friend, which is why you want to give him only the best.
You have to make many decisions as a pet owner, and one of these decisions has to do with the choice of suitable dog beds. The same applies if you are a person who travels a lot and you want to purchase a dog crate for your future adventures with your pup. But what should you look out for when making these purchases, and how can they improve the life of your loyal companion? Let's find out together in the following paragraphs:
Choose Something that Your Pal Will Appreciate
The cold floor isn't exactly the most comfortable place in the world, and the hair left in your bedding isn't exactly the most fun discovery, so many dog owners are forced to pick from a growing range of dog beds if they want to achieve a good balance between the happiness of their pup and the maintenance of their furniture.
What should you look out for? First and foremost, you should consider your pet's coziness. It would be best to look for a bed with enough padding to ensure your dog's comfort during sleep. Furthermore, a good idea might be to look for dog beds that offer orthopedic support, which can prove indispensable in the case of older dogs.
One of the main advantages of dog beds is that it distracts your friend from other furniture items in your home. Has your German Shepherd gotten used to sleeping on the living room couch? Then buying a bed for him can be a way to save your overly expensive purchase from wear and tear. Last but not least, a bed explicitly bought for your dog can be used as a versatile and valuable training tool.
Does your dog suffer from separation anxiety, and you can't put him in his dog crate without getting noisy? Then putting his bed in the crate could make him stay more relaxed.
A bed designed specifically for your dog can be a tool you can use over and over again, and it can improve the well-being of your dog while saving you some headaches. 95% of people state that their dog is a genuine family member, and you probably feel the same way. That's why giving your furry friend all the conditions possible to develop predictably and healthily is essential.
Reading Suggestion: Why Schnauzers Are The Worst Dogs?
Why Should You Purchase a Dog Crate?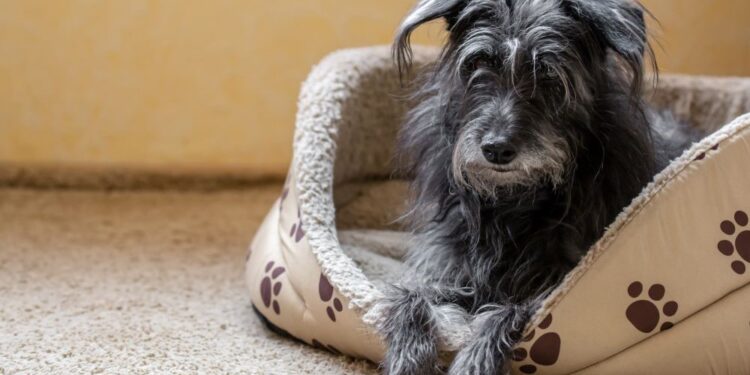 There are over four hundred internationally recognized dog breeds, which come in various sizes, temperaments and colors. But whether you own a Newfoundlander or are the caretaker of a Shih Tzu, if you want to travel a long distance, you will need to buy an appropriately sized crate. Why? Because this is a requirement imposed by the International Air Travel Association. But are there any real advantages to buying such a pet accessory? In short, yes, and we will present them below.
First, a dog crate can help you take your dog with you wherever you want, whether we are talking about an outdoor trip, a holiday in another country, or a routine visit to the vet.
Then, a crate can allow you to train your dog's separation anxiety or fear of enclosed spaces. Is your furry friend no longer in his prime, and does he tend to tire quickly? Then a dog crate can provide you with a quick and easy way to transport him back home. The possibilities are endless and can be tailored to your needs.
Reading Suggestion: Pitbull Chihuahua Mix Personality Trait, Puppies and Weight
What to Consider When Buying a Pet Carrier?
Above all else, the pet carrier you want to buy must be appropriately sized for your pooch. You wouldn't want to buy a carrier designed for a Chihuahua when you own a Labrador, and vice versa.
Secondly, choosing a carrier constructed of a material that can be easily cleaned is essential. Your dog, at least when small, is likely to have accidents inside the crate, so it's a good idea to choose one that can be easily washed.
Lastly, it would be best to aim for a carrier built primarily with your pet's safety in mind. The main reason you would want to transport your dog in a pet carrier is that it is safe in case of an unfortunate accident. It is, therefore, best to aim for carriers made of durable and well-tested materials such as aluminium or high-density polyethylene.
Your Dog's Well-Being Is the Most Important Thing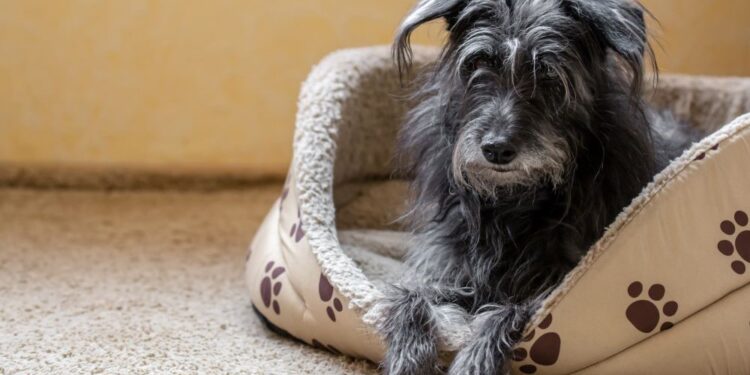 As a dog owner in Australia, you know that your furry companions are more than just animals. They are cherished family members who can provide unwavering love, appreciation, and joy. Therefore, it is essential to reciprocate that love and care by ensuring they have everything they need to be comfortable and happy. One of the crucial things you can provide your pet is a place to rest and sleep.
Cozy and snug dog beds not only provide a spot for your pooch to lay their head, but they are also a way to show them they are loved and valued. A comfortable bed for your dog can represent an inviting place they can call their own, one in which they can feel safe and secure.
Reading Suggestion: Best Big Dog Bed on the Market
Crates are also an important consideration, not only for travel and safety but also for providing a sense of security and control. A dog crate can be their own space, where they can retreat and feel at ease. And they can represent a tool you can use so your pooch can always be at your side, no matter how far you want to travel.
A well-rested, comfortable and secure dog will bring you and your family immense joy and happiness. By providing your dog with the essentials, you show them how much they are loved and valued, and in return, they will bring you a lifetime of love and gratitude.
You can like: