When it comes to addressing excessive barking in dogs, one potential solution is utilizing a bark collar during their training process. Designed specifically for this purpose, these collars work by discouraging constant barking and encouraging dogs to modify their behavior over time through negative reinforcement techniques.
Opinions on the use of such devices have been met with considerable debate lately due to concerns about the well-being of animals. This article seeks to provide an impartial examination of both the benefits and downsides associated with using bark collars. Thereby empowering you to make a conscientious decision for your cherished companion.
Do anti bark collars actually work?
Since dogs have various reasons for barking and use it as a means of communication whether or not a collar will be effective depends on the individual dog's temperament. It's important to remember that some dogs may simply ignore the collar and continue barking.
Dogs who are anxious or nervous may not respond well to punishment and may become more anxious when disciplined. If your dogs' barking stems from separation anxiety or fear issues. 
It's also worth noting that over time. Dogs can become accustomed to the collar. Leading to reduced effectiveness and a resurgence in barking behavior. Indeed barking collars can be highly effective in reducing excessive barking in dogs.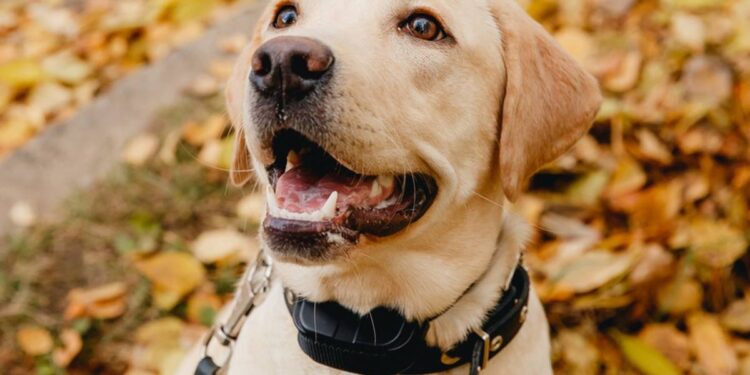 How anti bark collar works?
Many customers have reported that their dogs quickly associate the correction stimulus generated by these collars with their barking and require only a few corrections to learn. In most cases, wearing the collar for a short period is all it takes to put an end to nuisance barking. 
However, each dog may respond differently based on his or her temperament. While some dogs may persist with barking even when exposed to citronella scent, others may learn after experiencing a mild static reprimand. 
What is the purpose of using anti bark collar?
The primary purpose of an anti bark dog collar is to temporarily stop barking but it is not a suitable long-term solution if you don't want your dog wearing a muzzle constantly. Instead, consider using a collar during training sessions to teach your dog to stop barking while still allowing them freedom of movement.
While some individuals may not be fond of them those people may not fully understand the challenges faced by owners with dogs that require these devices. They seek this solution because they've received complaints from neighbors or authorities and want to demonstrate that they're taking steps to address their dogs' excessive barking issue.
What harm is caused by using a dog collar?
According to animal welfare organizations and experts from VetBabble team collars that use aversive stimuli like shocks or citronella spray can cause stress to your furry friend. Instead of using punishment as a means of control. Positive reinforcement is recommended when dealing with unwanted barking.
How to prevent dogs from barking?
There are some strategies you can try at home. Start by understanding why your dog is barking and what triggers them. Training your dog to be quiet on command can help reward their calm behavior and ignore the unruly moments. It is also important to understand why dogs bark in the first place.
Reasons could include
Seeking attention.

Feeling distressed or bored.

As a warning.

Before resorting to a collar it's crucial to consider that while it may stop the barking behavior it doesn't address the underlying reason for it.

This can be problematic if your dog is barking out of nervousness or fear.

If someone attempts to break into your home the collar may end up punishing your dog for simply doing its job of alerting you.
Paying a visit to your vet will also help you explore treatment options. If the problem is obvious and challenging to handle, your vet might suggest consulting with a veterinary pro to customize a plan for your specific situation.
Different types of anti bark collars
The right choice depends on your specific needs and preferences.
Barktec BT 100 Bark Control Kit
If you're interested in citronella collars or static correction collars. They may be the best option for you. Among them, we highly recommend the Barktec BT 100 Bark Control Kit, which has received positive feedback from many satisfied customers who appreciate its ability to silence their noisy companions. It's an effective tool for training your dog to remain quiet when necessary.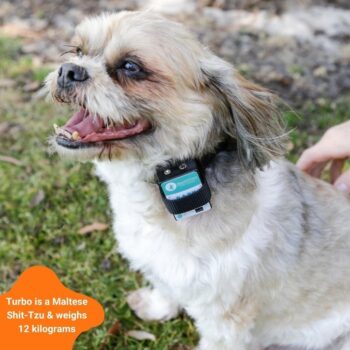 Dogtra YS300
If you prefer a static bark collar. You can't go wrong with the Dogtra YS300. This particular collar is favored by many due to its reliable performance, weatherproof design, and six adjustable levels of intensity. It features a rechargeable design suitable for all types of pets.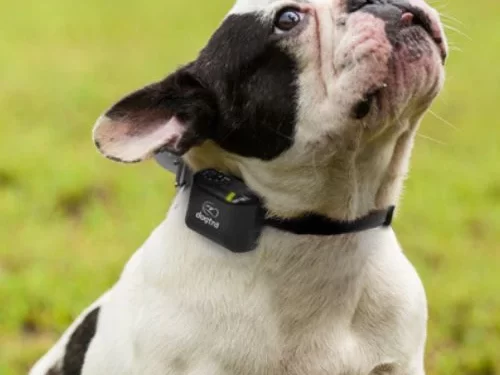 Conclusion
Using a bark collar will not cause any harm or discomfort to your beloved pet; rather it serves as an effective training tool that can strengthen the bond between you and your furry companion. We also recommend incorporating a bark collar into your training routine as it can expedite your dogs' learning process when it comes to appropriate times to bark.