What's more adorable than dogs? Dressed-up dogs! Nothing's more delightful than seeing your fur buddy all groomed and suited up. But sometimes, finding the perfect clothes for dogs can get tricky. Dog clothes come in different styles, fabrics, and sizes. Here's good news, though: Drippy Pets is here to help you out!
If you're looking for the right dog clothing but unsure which ones to pick, don't worry; We made the ultimate guide for you. Here are four things you should keep in mind when shopping for dog clothes:
Find the Perfect Fit
To know which size of clothing is perfect for your dog, it's important to measure your dog's body. Check out our size guide so you don't miss out on the important measurements.
Clothing that is too big or too small may irritate your dog. Remember, we only want our dogs happy and comfortable!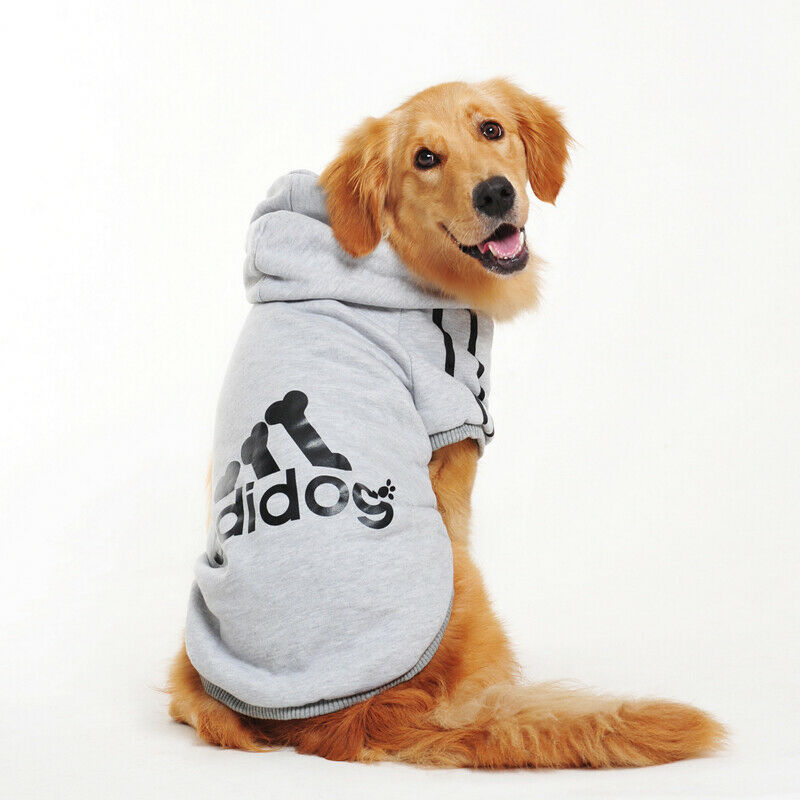 Another great tip we have is to read reviews. If you're buying dog clothes online, going over testimonials is helpful in finding the perfect fit.
Get the Best Fabric
There are different materials used to make clothes for dogs. Wool and polar fleece are great types of fabric popular for dog sweaters and jackets. These two materials are good to keep your dog warm and fuzzy, just like our Drip Sweater.
If it's a sunny day outside, then you might want to choose cotton clothes for your dog. This fabric is very breathable, bringing 100% comfort to your dog.
Make Sure There Aren't Any Hazards
Scarves wrapped too tightly and accessories that are too small are a choking hazard. When choosing clothes for dogs, you must use your judgment and always ensure the comfort and well-being of your dog.
Most Importantly, Express Your Dog's Unique Self
The perfect size and fabric of dog clothing depend on your pooch. But, with the style and design, you can get as creative. This is your chance to show everyone how drippy, quirky, charming, playful, or elegant your dog is!
Final Thoughts
If your dog happily wears a costume for a quick Instagram post, make every effort! If your dog wants to wear a bandana for his barkday, dig in. Let your dog shine through fashion!
But remember, if you think your dog feels upset and uncomfortable wearing that fuzzy sweater you bought, don't go for it. It's better to pass than make your dog irritable.