The day has finally come: you are about to welcome a new Pitbull puppy in your home. We know you must feel excited, nervous and maybe a bit confused; this is why we have prepared for you a checklist of the top 10 things you should not forget to buy before you bring your new pet home.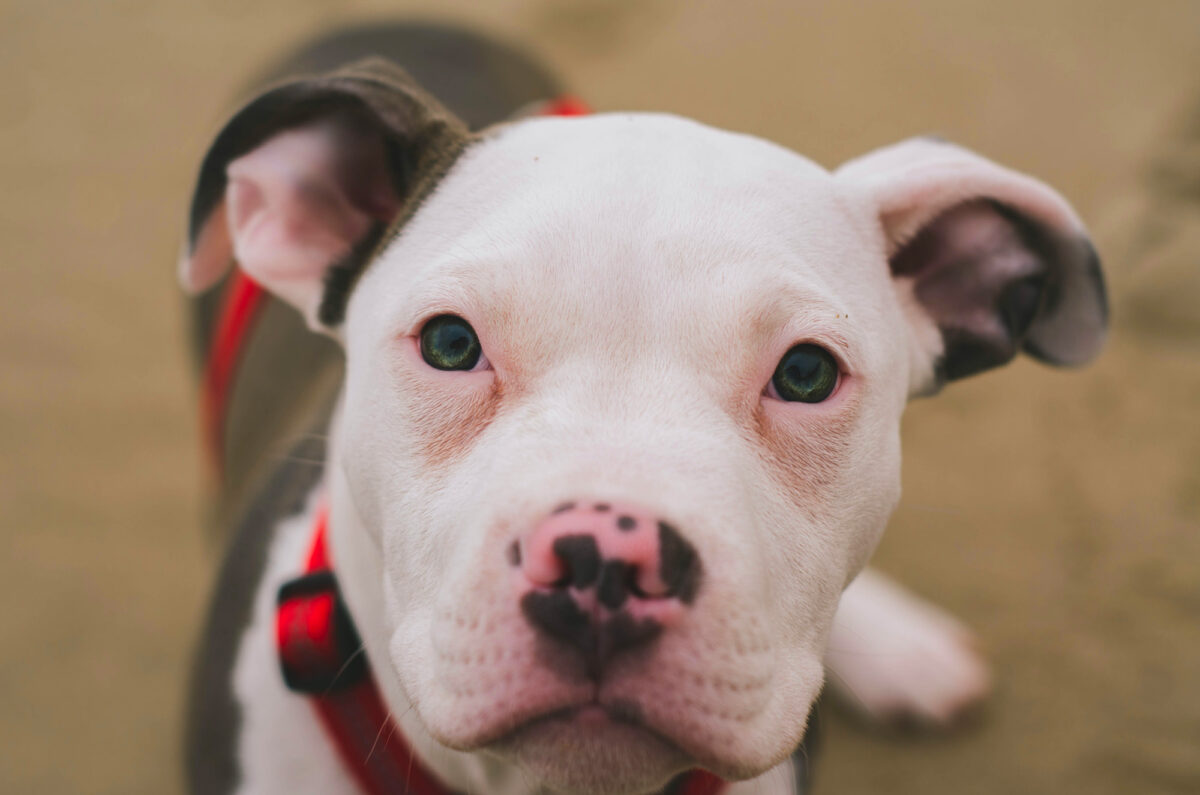 1. Food and water bowls
Like all dogs, your Pitbull will need separate food and water bowls to eat and drink in. Choosing which ones to pick, however, is no easy feat.
Plastic bowls are very common and cheap. They can break quite easily, especially if your dog is a big chewer, and need to be replaced quite often because the scratches they get over time might harbor bacteria and germs which are impossible to clean out;
Stainless steel bowls, while more expensive, are dishwasher safe, sturdy and stable; some even include a non-skid rubber bottom to prevent the bowl from moving around. They definitely make a good long-term investment!
You might like glass, stoneware or ceramic bowls if you already know that your Pitbull puppy has a habit of flipping over their bowl.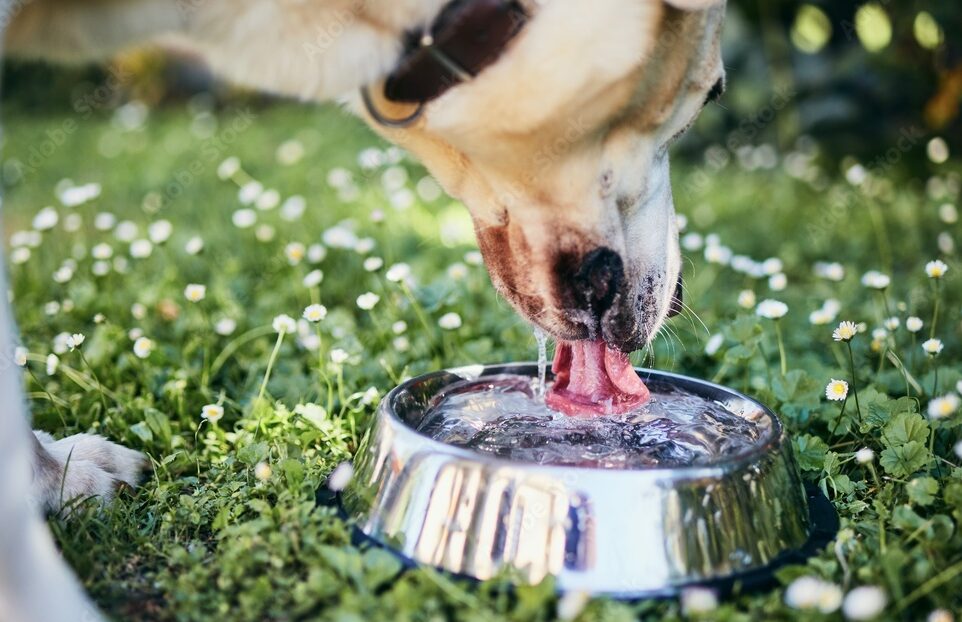 2. Food
Once you have decided which bowls you will buy, it is time to choose food and treats. What should you take into account when feeding your Pitbull?
Whether you opt for homemade or store-bought food, you should provide nutritionally complete and balanced meals at all times;
Talk with the breeder from whom you are adopting your puppy to learn more about his eating habits and to receive valuable insight about what to do;
Make sure that the food you will give your dog is life-stage specific and, if possible, breed-specific!
Reading Suggestion: Happy Dog Food Review and Recommendations
3. Cleaning supplies
All puppies make a mess and your Pitbull is not going to be an exception! Besides the cleaning supplies you already have at home, it is essential to also have some dog-specific tools ready to grab and use.
A pooper scooper is a must-have item for when you're out on walks or if you have a yard. It scoops up your dog's business and helps you dispose of it in poop bags without touching it.
Pee and poop dog pads are incredibly useful when you have a new dog at home! Puppies need to go frequently and they cannot control their instinct well yet, so pads are a lifesaver when you cannot get to the garden or the dog park quickly enough.
Remember to check that the sprays, sanitizers, detergents and so on that you will use have been approved as pet-safe!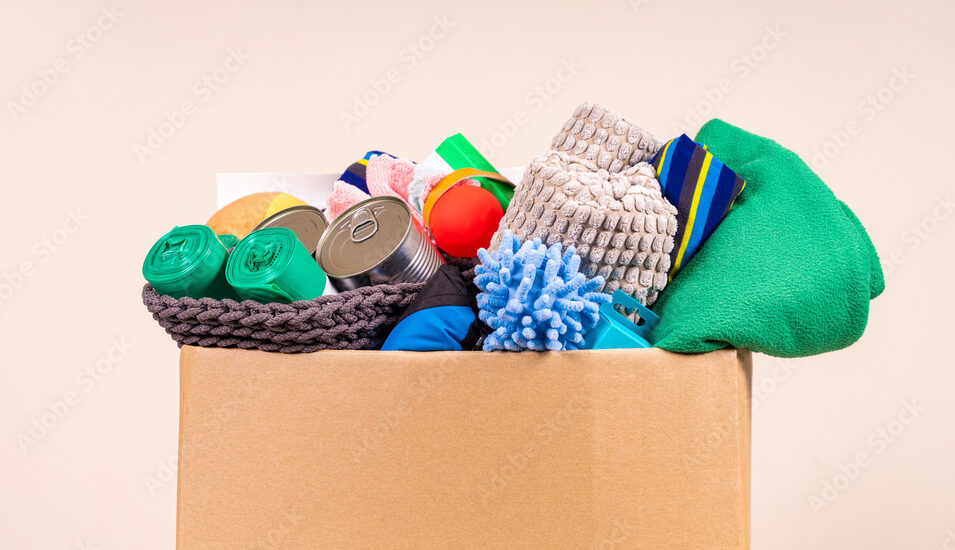 4. Walking equipment: Collar, leash
Every puppy should have a collar with a name tag to allow for immediate visual identification. Leashes are vital to have more control over your dog and keep them safe in all kinds of situations.
A standard flat collar that fastens with clips or buckles is the most common kind you can find. When choosing the one for your dog, make sure that it is easy to slip on and off without losing its shape; you should also be able to slide in two fingers in the space between the collar and the neck.
A leash is essential because it allows you to control your dog and keep them away from dangerous situations. Teach your puppy early on how to walk on a loose lead or, if you have the time and energy, take a few training lessons on how to do it at a puppy school.
5. Bedding
It's important that your new Pitbull has its own sleeping spot to ensure that you, your family and the dog can all rest peacefully at night.
The bed should be big enough to allow your dog to lie flat and completely stretched out without hanging over the edge. A flat cushion or a mattress-like bed might be a good alternative;
Choose a bed that is equipped with a removable and washable cover: your puppy needs to sleep in a clean bed to stay healthy;
Consider buying a bed that will accommodate your dog from puppyhood until adulthood.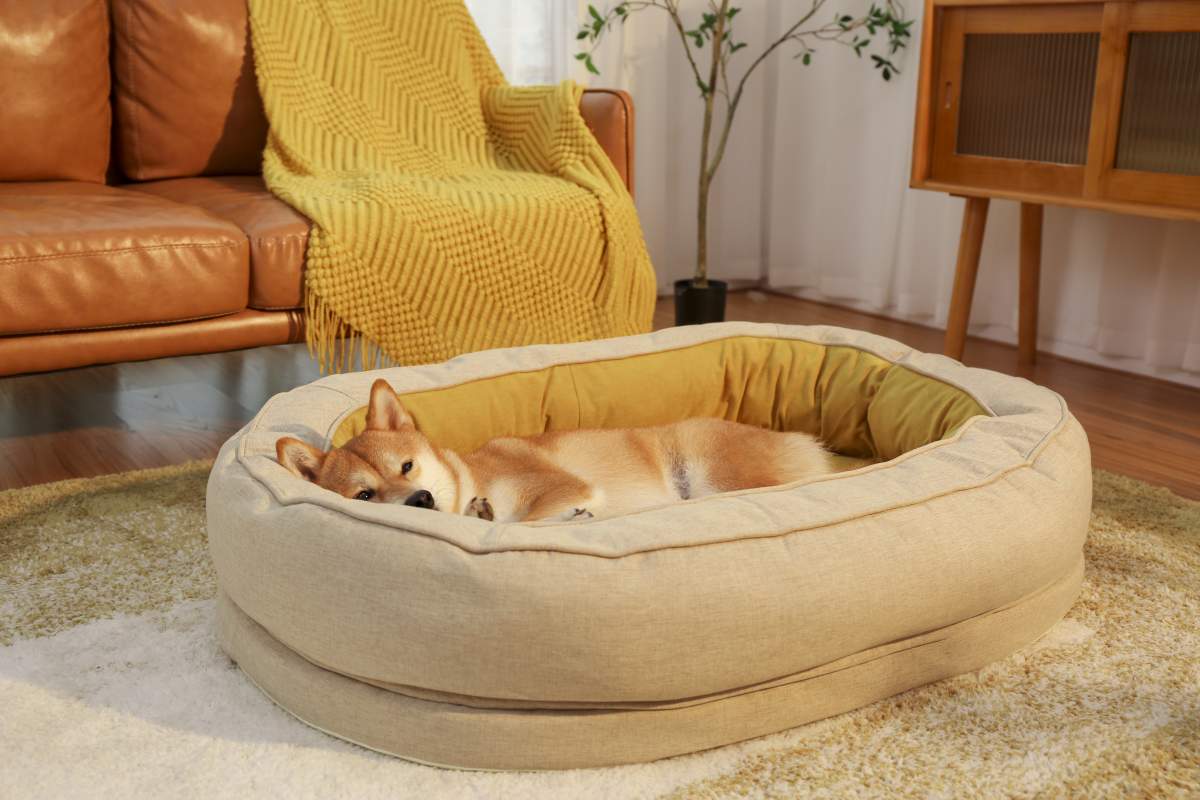 6. Toys
Pitbull puppies love fun and will happily play with any kind of toy that you will give them. To ensure safety at all times, you should make sure that:
Toys are the right size for your puppy: large enough to carry and not be swallowed or get stuck in your Pitbull's mouth.
Your puppy has several toys that satisfy their needs to chase, chew, pull, sniff, get food, etc…
Toys get cleaned regularly; the best picks are those that are dishwasher or washing machine safe.
7. Grooming tools: brush/comb, nail clippers
Your Pitbull will sometimes need a good brush! Some must-haves for this breed are:
A rubber brush that will remove loose fur;
A short bristle brush for giving your puppy a smooth and shiny coat.
Nail clippers, which nowadays are available in multiple styles: scissor clippers, guillotine-style and grinding tools.